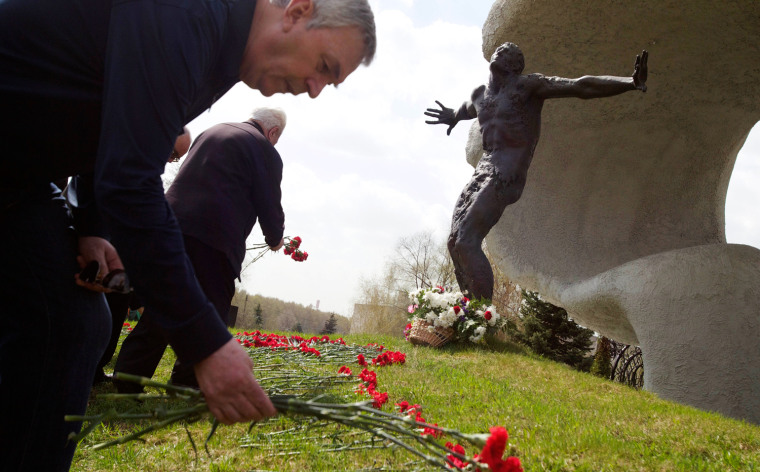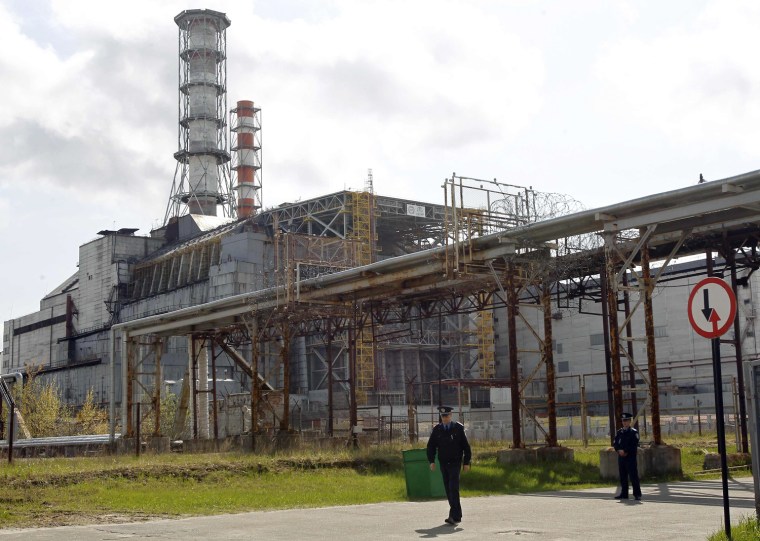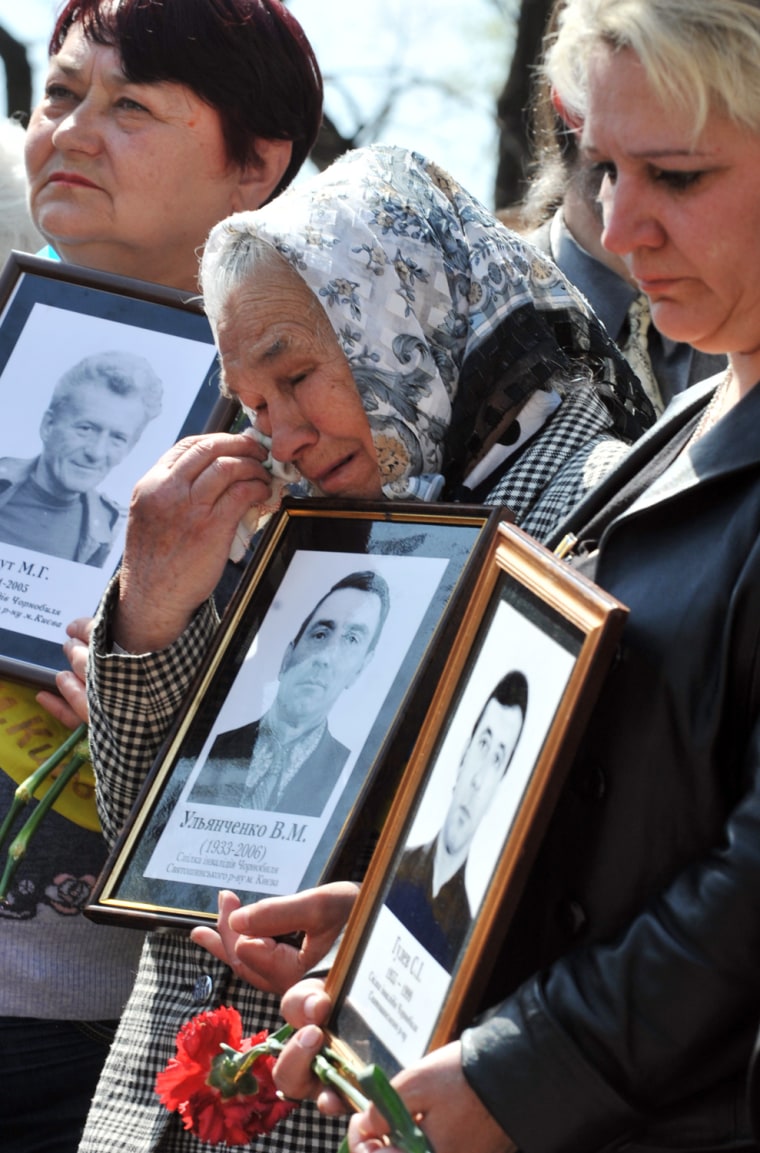 AP reports -- "The Chernobyl disaster underscored that mankind must be extra careful in using nuclear technologies," Ukraine's president Viktor Yanukovych said during a ceremony Thursday inaugurating the initial assembly of a gigantic arch-shaped steel containment building to cover the remnants of the exploded reactor. "Nuclear accidents lead to global consequences. They are not a problem of just one country, they affect the life of entire regions."
The April 26, 1986, explosion spewed a cloud of radiation over much of the northern hemisphere, forcing hundreds of thousands from their homes in heavily hit areas of Ukraine, Belarus and western Russia. The Soviet government initially tried to hush up the explosion and resisted immediately evacuating nearby residents. It also failed to tell the public what happened or instruct residents and cleanup workers on how to protect themselves against radiation, which significantly increased the health damage from the disaster.
A shelter called the "sarcophagus" was hastily erected over the damaged reactor, but it has been crumbling and leaking radiation in recent years and a new confinement structure is necessary.
Yanukovych said 2 million people have been hurt by the tragedy and it was the state's obligation to protect and treat them.
But his reassurances fell flat with some Chernobyl cleanup workers and victims. About 2,000 protesters staged an angry rally Thursday outside parliament in Kiev, demanding an increase in compensations and pensions.
Photojournalist documents Chernobyl aftermath for nearly two decades, then creates an iPad app to tell the story