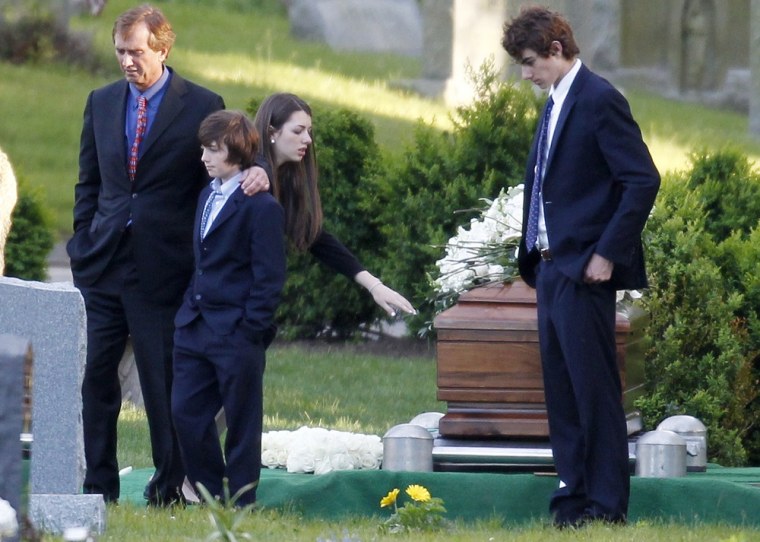 The body of the late Mary Richardson Kennedy, the estranged wife of Robert F. Kennedy Jr., was exhumed last week and moved from its original spot among the Kennedy clan.
The coffin containing her remains was transferred 700 feet away and reburied in an empty part of the St. Francis Xavier Cemetery in Centerville, Mass. No marker currently identifies her gravesite, the New York Daily News reported.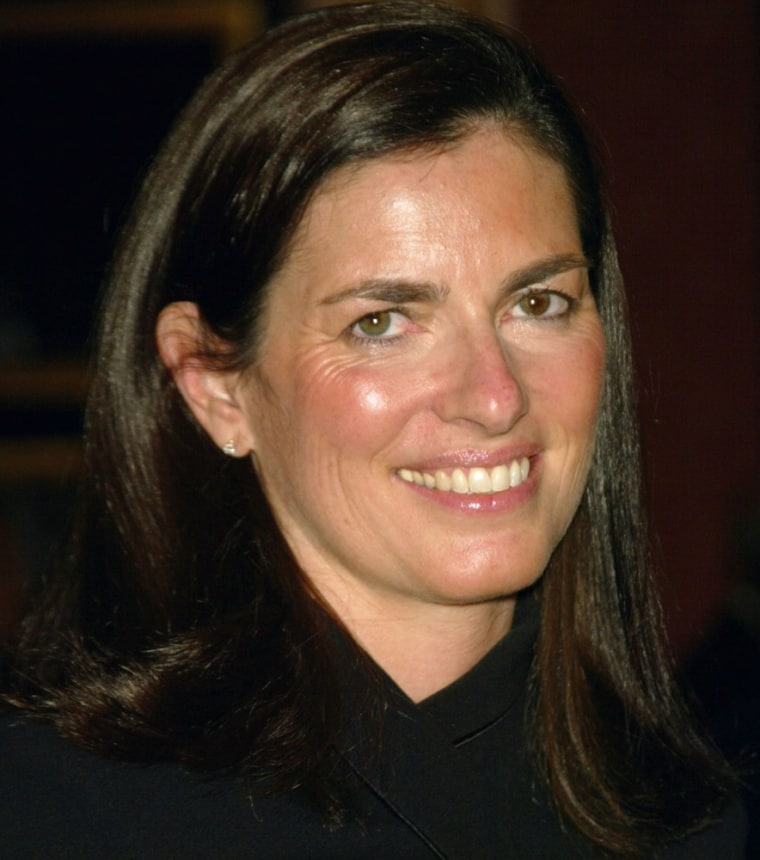 Gravedigger Frank Maki, who oversaw the plot switch, told the New York Daily News that Kennedy wanted to move his wife to an area where the Kennedy family is now negotiating to buy 50 more plots.
"[Robert] didn't realize how crowded the area was until after the funeral, and he wanted to have the ability to lay his wife to rest among her family members," Maki said. "He opted for an area of the cemetery where there is room for future expansion."  
At the time of her death, Mary's siblings sued Kennedy to have her buried in Westchester, N.Y., closer to where her four children live. But Kennedy won in court, and she was buried near Kennedy's aunt and uncle, Eunice and Sargent Shriver.
Mary's siblings reportedly weren't made aware their sister was uprooted and moved to a different part of the cemetery, close to its entrance.
The transfer of her body to the other end of the cemetery is the latest incident in the bitter feud between the Kennedy and Richardson families following the death of Mary.
"We were unaware of this, and we were not informed about it," Patricia Hennessey, the Richardson family's lawyer, told the Daily News. Hennessey represented the Richardsons in their attempt to have Mary buried closer to her children's home.
Attorney Steve McSweeney, who represented Kennedy in court, declined comment.
Aside from John F. Kennedy, his wife Jacqueline, and his brothers Robert and Edward – who are all buried in Arlington National Cemetery – most of the Kennedy family is buried in Brookline, Mass., the birthplace of JFK.
Mary, 52, hanged herself at the family's estate in Bedford, N.Y. in May. Her divorce from Robert, who delivered the eulogy at her funeral, was still pending. Her death followed two difficult years during which she battled drug and alcohol addiction, her husband filed for divorce, and she was charged twice with driving while intoxicated.
The autopsy revealed that there were at least three antidepressants in her blood when she died.
Her autopsy report also revealed that her fingers were caught between her neck and the noose when she was found dead, perhaps indicating that she may have changed her mind about hanging herself at the last minute, the Daily News reported. 
In early June, the Richardson family responded to accusations about Mary's behavior made by Robert in a court affidavit from the Kennedy's divorce case.
Kennedy claimed his wife beat him, threatened suicide in front of her children, ran over the family dog and drank until she passed out. It also asked a judge for an order of protection to keep her from physically attacking him, showing up uninvited at his homes, denigrating him to their children and asked that Mary be required to remain sober in front of their children.
The Richardson family slammed Kennedy's account of their relationship, saying it was full of vindictive lies. 
More content from msnbc.com and NBC News: