A teenager was in custody after a masked man ran onto the field during a Swedish soccer game Monday and attacked the visiting team's goalkeeper, authorities said.
The game, between Jönköping Södra and visitors Östersund, was canceled after the man tackled Östersund goalkeeper Aly Keita in the final minute with the score tied at 1-1.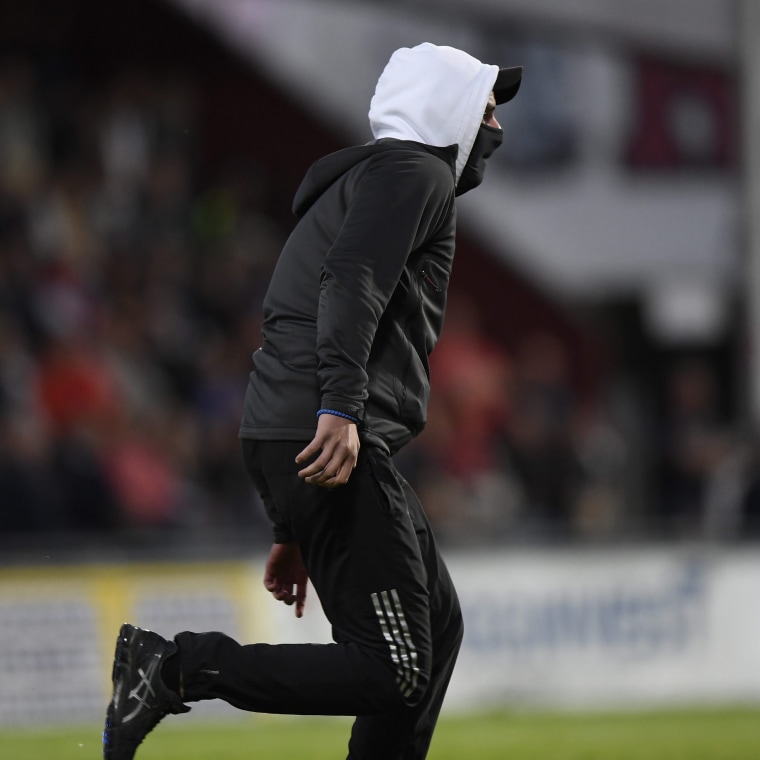 Police didn't identify the suspect other than to say he is 17 years old. They said he told investigators that he had left a bomb in the stands, but no explosive devices were found, Reuters reported.
Östersund's coach, Graham Potter, told the BBC: "Keita is shocked — he's not doing so well."
Keita, 29, told reporters: "I am shocked and angry. It is awful that something like this could happen."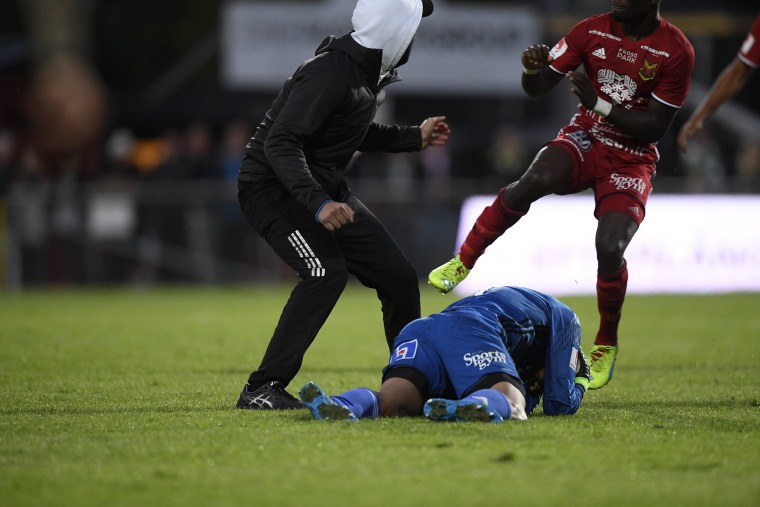 The Swedish Fotbollförbundet, or football association, said in a statement that the game wouldn't be resumed and that its disciplinary committee would decide whether it would be recorded as a tie or whether the away team Östersund would be awarded a 3-0 victory.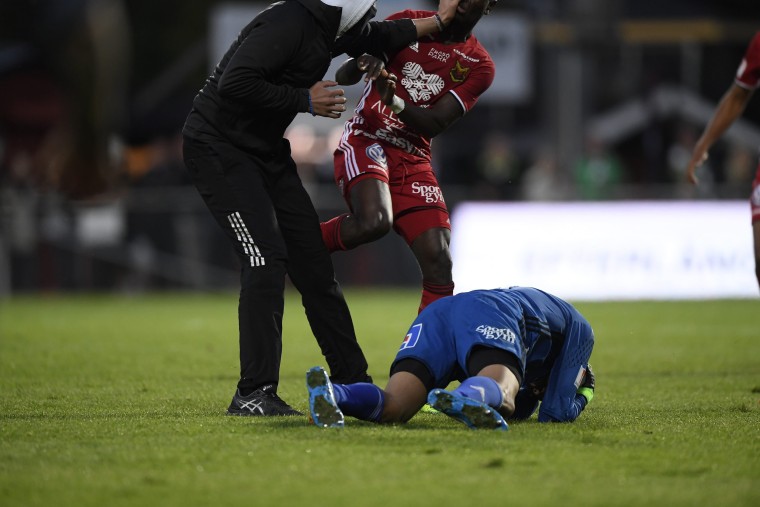 That would happen only if Jönköping Södra, the home team, were found to have been at fault in its security measures, the association said.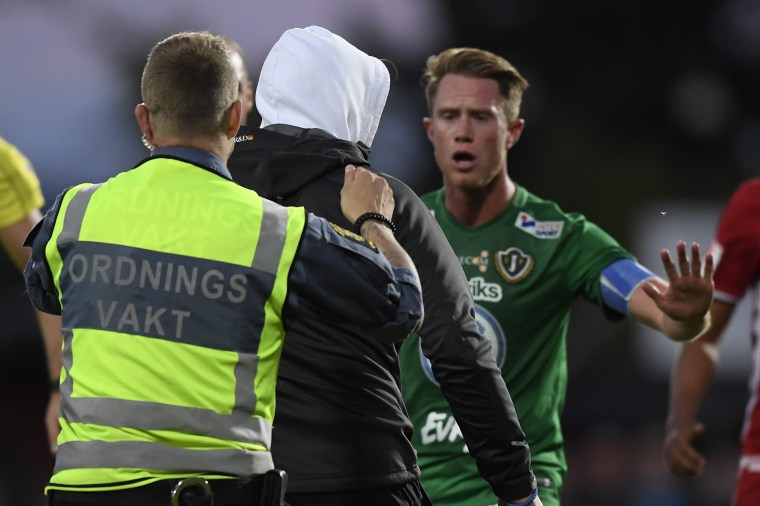 In April, a game between IFK Göteborg and Malmo was canceled when Göteborg fans threw a firework on the field in the direction of a Malmo player. The player grabbed a corner flag and hurled it into the crowd like a javelin.