ISLAMABAD, Pakistan — Animal rights activists have criticized leaders of Pakistan's largest city for the mass poisoning of stray dogs, saying the policy inhumane and ineffective.
"There are just too many dogs. But you don't just give the dogs poisoned food and kill them," Ayesha Chundrigar, who works with Karachi-based non-profit Animal Rescue, told NBC News on Thursday. "We need a proper spay-and-neuter program."
The government of Karachi, which struggles to govern a city of some 20 million, has tried a variety of tactics to deal with the thousands of strays roaming the city, such as shipping them to an uninhabited island, rewarding citizens to shoot them, and now poisoning.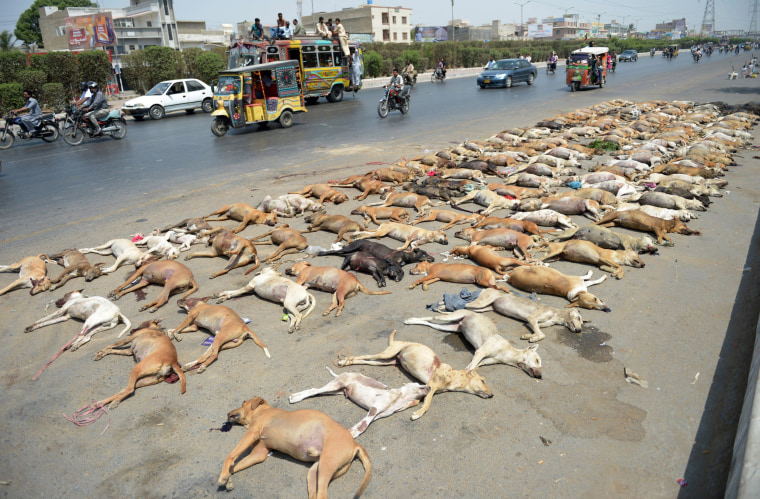 Karachi residents have reported being bitten by the dogs, and some of the strays are thought to carry dangerous diseases, which Chundrigar disputes.
"The general myth is that all stray dogs carry rabies. That's wrong. In my personal experience, I haven't met many dogs with rabies at all," she said.
The answer to the city's worsening canine problem isn't to kill them but fix them, Chundrigar said.
"That's why we need a city-wide spaying and neutering program, because it reduces population and reduces aggression. And you deal with rabies accordingly," she said.
IN-DEPTH