The government of Qatar will allow a U.S. couple to leave the country after an appeals judge dismissed their conviction in the starving death of their 8-year-old daughter, the U.S. ambassador said Tuesday.
Qatar had held the couple, Matthew and Grace Huang of Los Angeles, even after the appeals judge dismissed the conviction Sunday. But Ambassador Dana Shell Smith said that the travel ban had been lifted and that the Huangs can leave Wednesday. Secretary of State John Kerry confirmed the news later Wednesday, saying, "The United States applauds this decision, and we look forward to seeing the Huangs reunited with their children at home."
The Huangs were sentenced to three years in prison in March after the January 2013 death of their daughter, Gloria, who they said had died from complications of an eating disorder.
"Matt and Grace Huang are eager to get home to Los Angeles," Eric Volz, a spokesman for the couple, said in a statement. "We ask that the State Department keep up any necessary pressure to ensure Matt and Grace are able to depart tomorrow."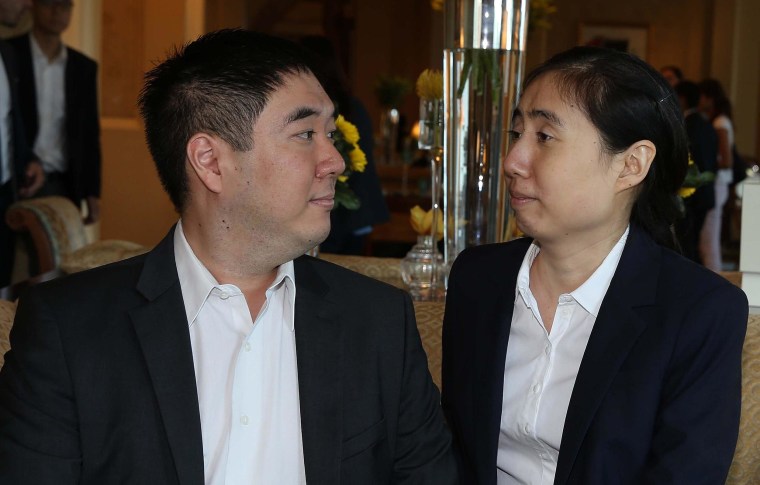 IN-DEPTH
SOCIAL
— Erin McClam and M. Alex Johnson