Max-G. Beauvoir, supreme leader of the Haitian hybrid of Catholicism and African animism commonly — and inaccurately — known as voodoo, died Saturday at 79, Haitian President Michel Martelly said Sunday.
Beauvoir, a U.S.- and French-educated chemical engineer, became Ati, or supreme leader, of the National Confederation of Haitian Vodou, as it is properly spelled, in 2008. About three-quarters of Haiti's population is believed to practice vodou, which Haiti officially recognized as a religion in 2003.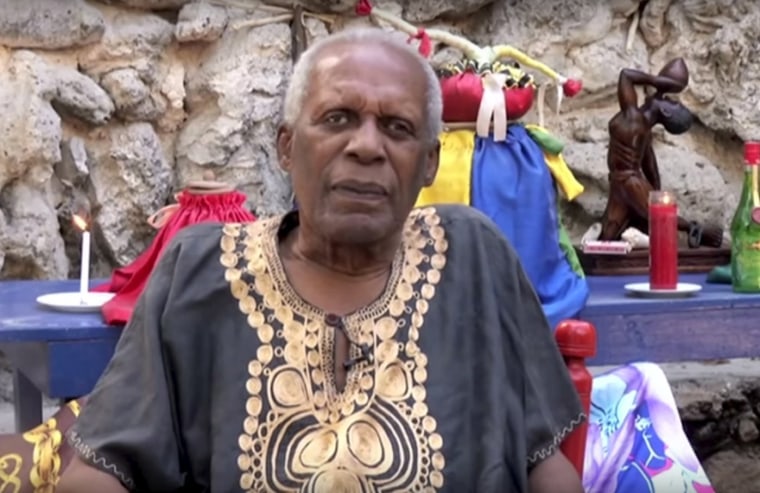 Martelly extended sympathies Beauvoir's family, calling his death "a great loss for the country." The cause of death wasn't reported, and funeral plans are pending.
François Max-Gesner Beauvoir founded a temple, Le Péristyle de Mariani, in 1974 in his hometown of Mariani. Amid the Haitian diaspora during the violent Duvalier regimes — which he was sometimes accused of associating with — he and his wife fled to Washington, D.C., where he founded the Temple of Yehwe, a nonprofit group promoting Afro-American religious thought, in 1996.
Beauvoir returned to Haiti and in 2005 launched the Federasyon Nasyonal Vodou Ayisyen, now called the National Confederation of Haitian Vodou.
Much of Beauvoir's work as Ati was challenging what he saw as racist stereotyping of vodou, which means "spirit" or "god" in Fon language of Benin and was brought to the Caribbean from West Africa with the slave trade during the 18th century. He was particularly critical of Hollywood's portrayal of vodouists as outré doll-stabbing witches and warlocks.
"The voice of Hollywood has grown beyond the border of the United States," Beauvoir told The New York Times in 2008. "It's everywhere. The voice of Max Beauvoir is very small compared to that."