Justin Trudeau swept to a stunning victory in Canada's federal elections Monday, coming from a position of relative outsider just a few months ago. But who is the country's new Liberal leader — a man who has tried his hand at boxing and once performed a partial public striptease? Here are five things you should know.
1 – He is pledging to bring liberalism back to Canada
Justin Trudeau ended nearly a decade of Conservative rule in Canada when his Liberal Party secured 54 percent of the country's seats in Monday's federal election. Stephen Harper, the outgoing Conservative prime minister, had sought to reverse Canada's image as a liberal haven by cutting corporate taxes and engaging in what opponents said was a damaging environmental policy.
By contrast, Trudeau has pledged to attend the U.N. climate conference in Paris in November and to introduce a national plan for combating climate change within 90 days of that summit.
The 43-year-old is pro-abortion rights, proudly declares himself a feminist and says he would work to legalize marijuana "right away" based on the system used in Colorado. He has also pledged to "end tax breaks for the wealthy, to give Canadian families more money to raise their children."
2 — His dad was one of Canada's most famous leaders
Trudeau's father, Pierre Trudeau, remains one of Canada's most recognizable figures in politics. He swept to power on a wave of so-called "Trudeaumania" in 1968, drawing comparisons with U.S. President John F. Kennedy, and governed for 16 years until 1984.
He cut a glamorous figure, dating stars such as Barbra Streisand and divorcing Justin Trudeau's mother, Margaret, who herself earned a reputation for partying with the Rolling Stones and at New York's Studio 54.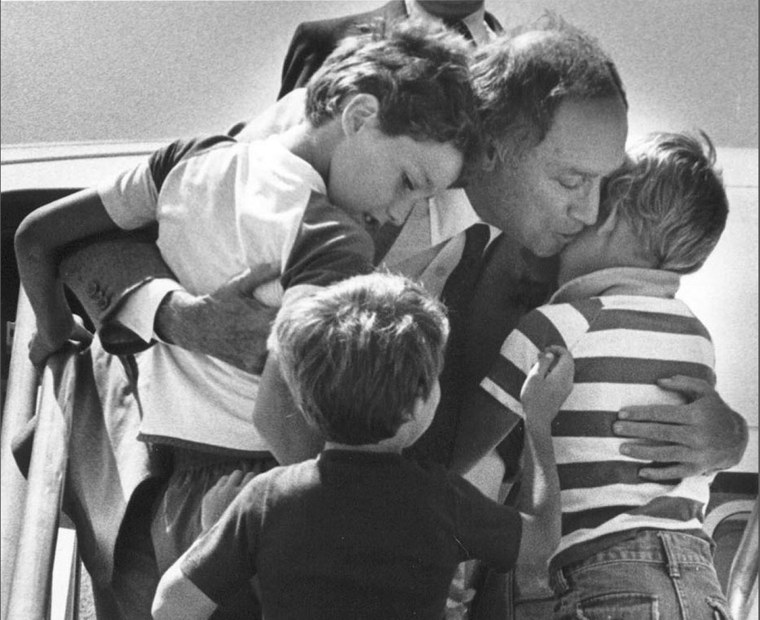 Photos: The Son Rises: Justin Trudeau's Journey to Canada's Top Post
Justin — Pierre Trudeau's eldest son — was born in 1971 while his father was serving his first term. His destiny seemed written from an early age. When the heir-to-be was just 4 months old in 1972, U.S. President Richard Nixon said at a state dinner in Ottawa: "I'd like to toast the future prime minister of Canada: to Justin Pierre Trudeau," according to the Associated Press.
3 – He has fought in the boxing ring
Before becoming a lawmaker in 2008, Trudeau tried his hand at several professions, including teaching, engineering, bungee-jump coaching and environmental geography, according to the Guardian.
He even starred in the 2007 film "The Great War," about Canada's involvement in World War I, playing a war hero named Talbot Papineau who died at the Battle of Passchendaele.
However, his most striking career sojourn came in 2012 when he brawled his way to victory over Canadian Conservative Sen. Patrick Brazeau in a charity boxing match.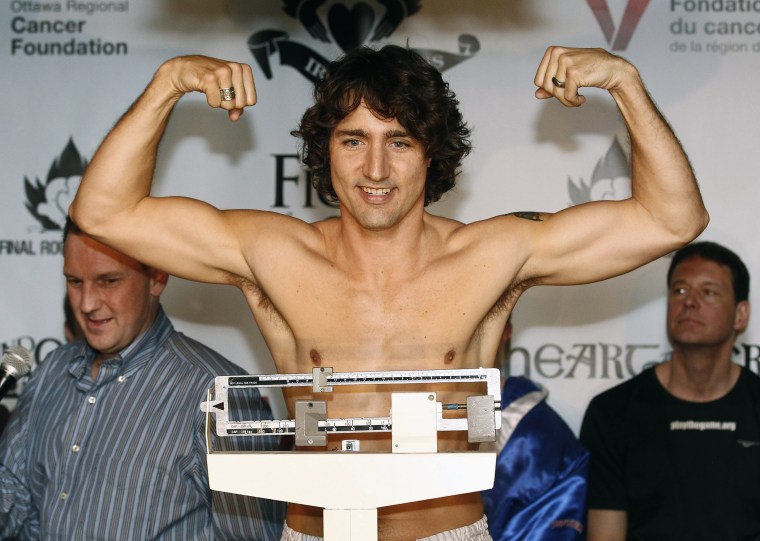 Trudeau won in three rounds, with the referee having to check several times whether Brazeau, the 3-1 favorite, was fit to continue, according to Canada's National Post.
The newspaper reported that Canada's new prime minister "pounded his foe into submission with a series of unschooled but powerful haymakers."
4 – He has a tattoo on his left bicep
"As far as anyone knows, Justin could become the first prime minister with a tattoo," wrote Canada's Global News. Trudeau's foray into the boxing ring revealed inky artwork on his upper left arm.
This originated as a small depiction of Earth, which Trudeau had done when he was 23, according to Global News. Just three years ago, when he was 40, he surrounded this with a raven drawn into the style of the Pacific Northwestern Haida peoples.
5 – He once gave a partial striptease for charity
Trudeau raised $1,900 (around $1,500 U.S.) while performing a partial striptease at a charity event in 2011. He stripped to his white tank top in front of a whooping audience at the What a Girl Wants gala in aid of research into liver disease, the Huffington Post Canada reported.
Video from the event showed him throwing off his suit and tie and whipping the crowd into a frenzy, as bids came in for the chance to have lunch with Trudeau at Ottawa's Parliamentary restaurant.