SANKHEDI, India — Priyanka Ghodke was shocked to see a red stain on her school uniform: The teen had no idea what the spreading patch of blood was.
"I was very scared," she recalled. "I asked the teacher but she didn't tell me anything."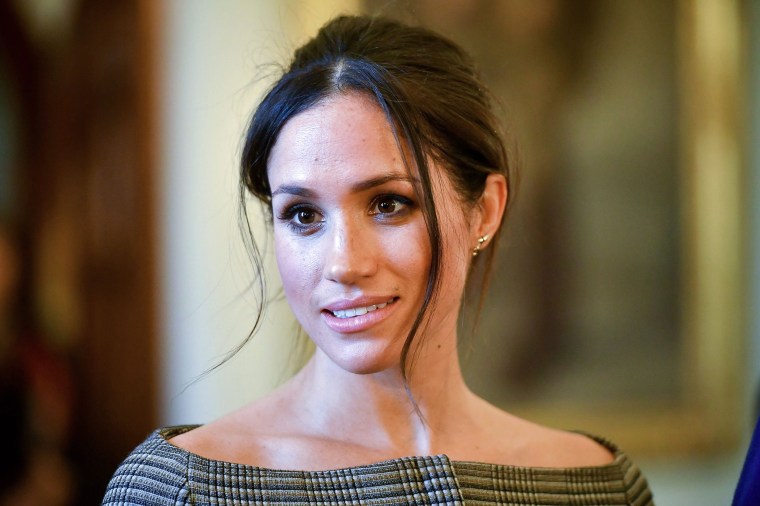 Nobody had ever given Ghodke information about menstruation. Faced with Ghodke's period, her teacher "simply asked me to pick up my bag and go home."
Next came banishment. Like millions of others in India, Ghodke's family members believe that menstruating women are polluted, so she was forced to leave her house during her period.
In India, many menstruating women are barred from entering temples, touching food, water, kitchen utensils, and even other human beings.
Ghodke, who is now 18, recounted being forced to spend her period sitting outside her family's dwelling. Other Indian girls and women are sent to temporarily live in huts.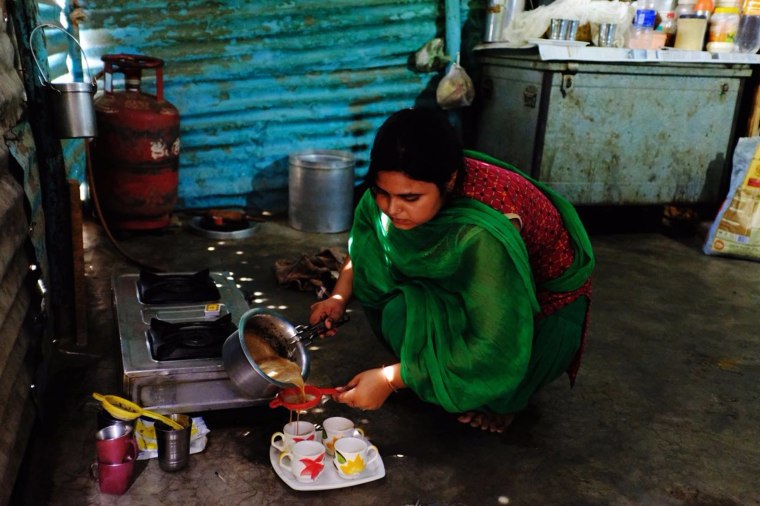 Ghodke's school also did not have adequate bathroom facilities — and humiliatingly, she was forced to sit in the corner of her classroom while she had her period. The shame she felt meant that Ghodke abandoned her dreams of becoming a doctor. She quit school at the age of 16.
According to Dasra, one of India's leading nongovernmental organizations, 200 million girls are not taught basic menstrual hygiene. Nearly 90 percent of women use alternatives to sanitary napkins and tampons, such as old fabric, rags, sand, ash, wood shavings, newspapers, dried leaves and hay, the group says. And 63 million adolescent girl in the country live without toilet facilities.
The situation facing Indian women has been thrust into the international spotlight thanks to Meghan Markle, who earlier this year married Britain's Prince Harry.
Within days of the wedding, the Duchess of Sussex highlighted her backing of a charity fighting to remove the stigma of menstruation and improve basic hygiene in India. Her official royal biography praised the Mumbai-based Myna Mahila Foundation for helping to "empower women through access to menstrual hygiene products and employment opportunities."
Prince Harry and Markle also asked well-wishers not to send wedding gifts but to instead donate to one of seven charities — a list including the Myna Mahila Foundation.
According to the group, the former "Suits" actress' support has helped to spotlight its cause.
"Menstrual hygiene is a complex topic that involves a lot of issues where women are unable to speak about," Myna Mahila Foundation founder Suhani Jalota said. "Almost 320 million women don't have access to hygienic products to be used during menstruation in India."
She added, "The treatment of women as a dirty entity during their periods" needs to change.
Long-held taboos about menstruation have conspired with vast shortfalls in sanitation and education to create huge challenges for women and girls.
Faced with this veritable health and social crisis, activist Puja Maurya knew that she had to do something for girls living in her shantytown, which is home to thousands.
"It made me so sad that I started questioning the age-old customs," said the 21-year-old, who like Ghodke is from Sankhedi, a village south of the city of Bhopal in central India.
Maurya joined the international charity WaterAid and now goes door-to-door to educate residents about the advantages of using clean and eco-friendly sanitary napkins, as well as their proper use and disposal.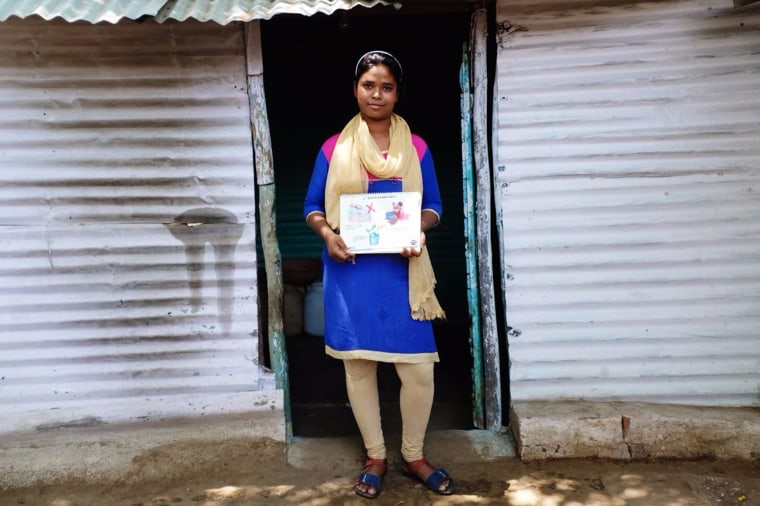 In the past three years, WaterAid India says, its menstrual hygiene program has reached around 116,000 adolescent girls across India.
She and other activists are making inroads, but they still face deeply entrenched beliefs and traditions bolstered by pillars of the community.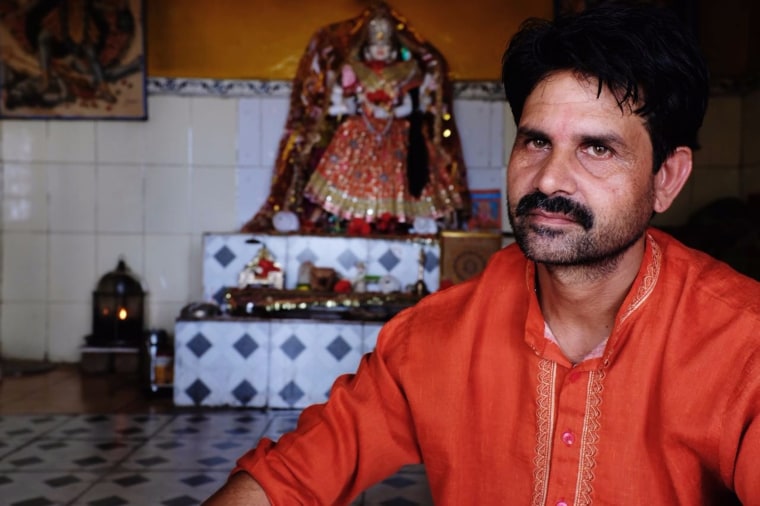 Omprakash Choubey, a priest at a Hindu temple in the village, said scriptures declare menstruating women to be spiritually polluted.
"The idea behind restricting women from entering the temple is same as the one behind the common rule of not entering the temple after using a toilet without washing hands," he said.
Surrounded by depictions of revered Hindu goddesses, Choubey added: "This has been happening since the beginning of time. This is what I have seen."
Ravi Mishra reported from Sankhedi, and F. Brinley Bruton from London.
CORRECTION (July 31, 2:50 a.m. ET): An earlier version of this article misstated the number of adolescent girls who have been reached by a WaterAid India program in the past three years. It is 116,000, not 1.16 million.