Meghan McCain is joining the ranks of reality TV stars. The daughter of Arizona senator John McCain will star in and executive-produce 'Raising McCain,' a new docu-talk series that will be part of the initial programming of the new Pivot cable channel, set to debut on Aug. 1.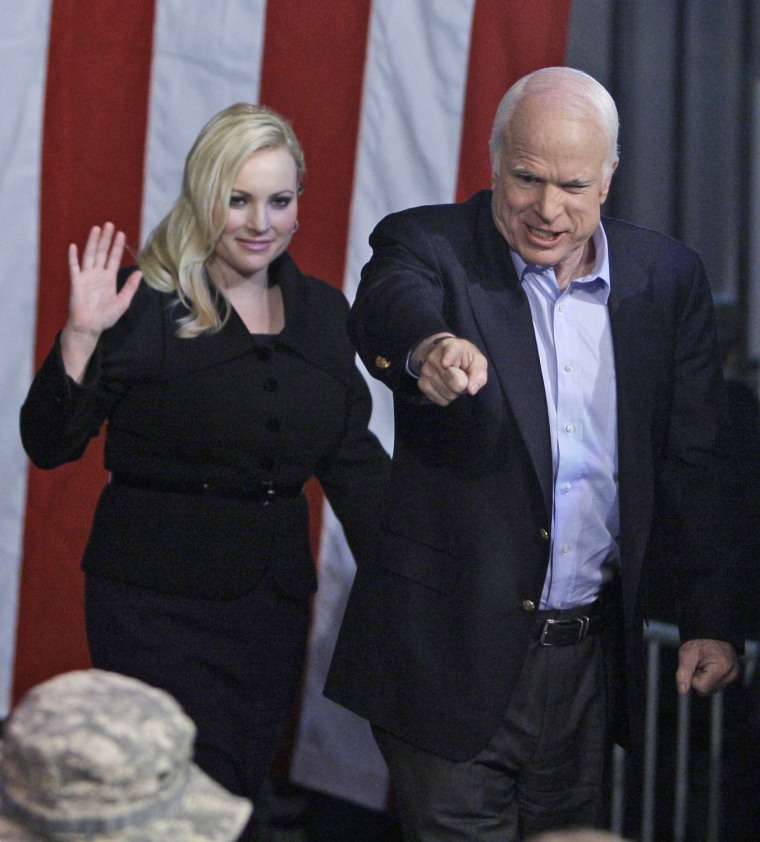 "Raising McCain" will follow McCain, 28, as she interviews "experts, regular people and members of her generation, exploring the most important and unusual questions of the day, framed by Meghan's experiences in her personal life." The network will air 10 half-hour episodes of the show, which McCain recently described  as "'Meet the Press' meets 'Jackass.'"
"I grew up around journalists, and I came to realize that the best, most valuable moments happened in the green room before the interview and during the shots of whiskey afterwards," McCain said Wednesday at an event to promote the new Pivot network.
The political website The Daily Caller caused a ruckus after it posted an article about the show, along with a cartoon that featured McCain's breasts discussing her new program. McCain voiced her outrage for the cartoon on her Twitter account yesterday. She called out the website for its "offensive" and "sexist" article, and vowed to address these very issues on her upcoming talk show.
The Pivot network will reportedly be available as a pay-TV channel, as well as a broadband-only streaming service. In addition to McCain's show, it will feature five other new programs, including one hosted and co-produced by actor Joseph Gordon-Levitt. His show, "HitRECord on TV!" is being described by the network as an "open source variety show."
More in The Clicker: