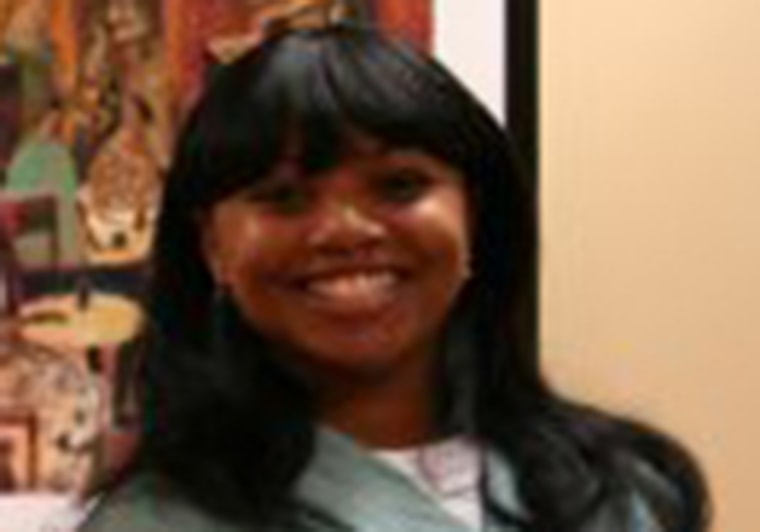 Investigators are attempting to determine why an unarmed Stamford, Conn., woman ran her car into a security fence outside the White House on Thursday before leading authorities on a short chase that ended with her death in a hail of police gunfire near the U.S. Capitol. 
Miriam Carey, 34, was licensed as a dental hygienist in Connecticut and had recently been listed as an employee of a dentist there.
Rep. Mike McCaul, a Texas Republican and chairman of House Homeland Security Committee, who was briefed by FBI and Secret Service on the incident, said an 18-month-old girl was in the car with Carey during the fatal confrontation. The child, who law enforcement sources said was believed to be Carey's daughter, was not injured in the shooting and has been placed with child protective services, he said. 
Related: Woman shot after chaotic DC chase
McCaul said he was told by the briefers that the woman was unarmed and that investigators "think she had mental health issues."
A senior law enforcement official with direct knowledge of the case told NBC News that relatives interviewed by law enforcement officers tell them she suffered from a fall a couple of years ago and began to suffer mental issues.
In an interview with NBC Connecticut, Carey's former employer, Connecticut dentist Barry Weiss, confirmed that she suffered a fall in January 2012 and was out for two to three weeks. When she returned, she was also pregnant, he said. 
He said he had fired Carey in August 2012 after numerous patients complained that she was rough. 
 "She was an average employee she started out pleasant, there were a few instances of her being headstrong but generally she was an average employee," he said. "... She did her job and left at the end of the day."   
Weiss said he was called Thursday by the FBI and the Secret Service and was completely stunned by the news: "Nothing would have led us to think she would have done this," he said. 
Carey's sister, Amy, also was incredulous. 
"That's impossible. She works, she holds a job," she told the Washington Post, adding that she knew of nothing that would bring her sister to Washington. "She wouldn't be in D.C. She was just in Connecticut two days ago, I spoke to her. . . . I don't know what's happening. I can't answer any more."
Carey also had a sister who lived in New York and is now a retired New York police sergeant, two sources told NBC New York. She had a good relationship with her mother and her sisters, they said.
Following the shooting, police and FBI agents descended on a Stamford condominium/apartment complex where Carey lived. 
Late Thursday, teams in hazardous materials suits appeared to be preparing to enter the building. Several residents of buildings beside the one where Carey lived told NBC News that their buildings had been evacuated. Some had been forced to leave pets behind.
Some residents said the complex has one- to three-bedroom apartments renting from $1,100 to $1,500 per month. 
Carey was shot and killed by law enforcement officers Thursday afternoon following the chase that began near the White House and ended near the Capitol.
Police officials said the black Infiniti sedan she was driving struck a temporary security fencing at the White House security perimeter at 15th Street and E, at approximately 2:12 p.m., then  fled east on Pennsylvania Avenue, striking a uniformed Secret Service officer as she sped off, with police in pursuit.
Capitol Police caught up to her at Garfield Circle near the Capitol reflecting pool, but she sped off again. A 23-year veteran of the Capitol Police struck a barricade as he pursued her in a squad car and was injured.
The 12-block chase ended at Constitution Avenue and Second Street with Carey mortally wounded, police said. The child was removed from the car by a police officer and taken to the hospital.
Authorities say no shots were fired at the White House during what was called an attempted security breach, but Secret Service spokesman Ed Donovan said at a news conference that shots were fired at the two subsequent locations, leading to Carey's death. The Capitol was locked down for a short time after the incident.
The confrontation occurred on the third day of a contentious disagreement in Congress that led to a government shutdown that began Monday. There was no information suggesting it was linked to the ongoing dispute.
Washington, D.C., Police Chief Kim Dine also said it did not appear to be "related to terrorism … (or) anything other than an isolated incident."
MedStar Washington Hospital Center said that both injured officers were transported there after the incident and that the Capitol Police officer was treated and released. The Associated Press reported earlier that the Secret Service officer was in good condition.
Shimon Prokupecz, Matthew Cole, Robert Windrem, Michael Isikoff, Mike Brunker and Tom Winter of NBC News also contributed to this report.
Related story: Capitol police could see delayed paychecks because of shutdown
More from NBC News Investigations: