A mother who was freed from death row for refusing to renounce Christianity has been re-arrested just one day later while trying to leave Sudan, her lawyer told NBC News on Tuesday. Meriam Ibrahim, 27, was "very happy" after an appeals court on Monday overturned a death sentence imposed because she married a Christian man and allegedly turned her back on Islam. But lawyer Elshareef Ali Mohammed said a group of 50 security force personnel arrested her and family members during an angry confrontation at Khartoum's airport on Tuesday.
Sign up for breaking news alerts from NBC News
Mohammed, who said he was at the airport with Ibrahim, said no reason was given for her re-arrest. Britain's Foreign Office said it had received confirmation that Sudan's National Intelligence and Security Service had detained Ibrahim and her husband Daniel Wani, an American citizen who told the Guardian following his wife's release that he hoped they could start a new life in the U.S. The couple were with their two children at the time of their detention, including the baby Ibrahim gave birth to while she was on death row in a women's prison. When contacted by NBC News, a State Department spokeswoman said Ibrahim was "safe," but declined to say where due to security reasons.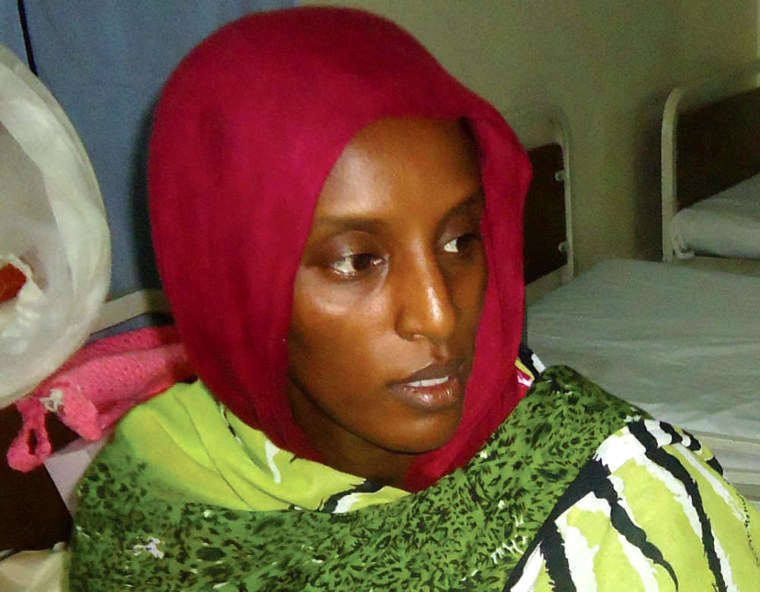 IN-DEPTH
- Alexander Smith and Carroll Ann Mears