A Christian mother trying to flee Sudan for the United States was stopped at the airport following a tip-off from her own brother.
Meriam Ibrahim spent months on death row on charges of apostasy – the crime of abandoning or disrespecting Islam - before she was freed Monday following international outcry. Amid continuing fears over her safety, she planned to fly to the United States with her husband -- who is a naturalized American citizen.
Sign up for breaking news alerts from NBC News
But this plan failed at the last minute when Ibrahim was re-arrested at the airport by agents from Sudan's shadowy security service. She was transferred to police custody where her lawyer told NBC News she remained early Thursday.
Authorities said she had been stopped because her travel documents were illegitimate. But in an interview with a Sudanese newspaper, her brother claimed he tipped off police that she had been "kidnapped" by her husband who planned to take her to the U.S. against her will.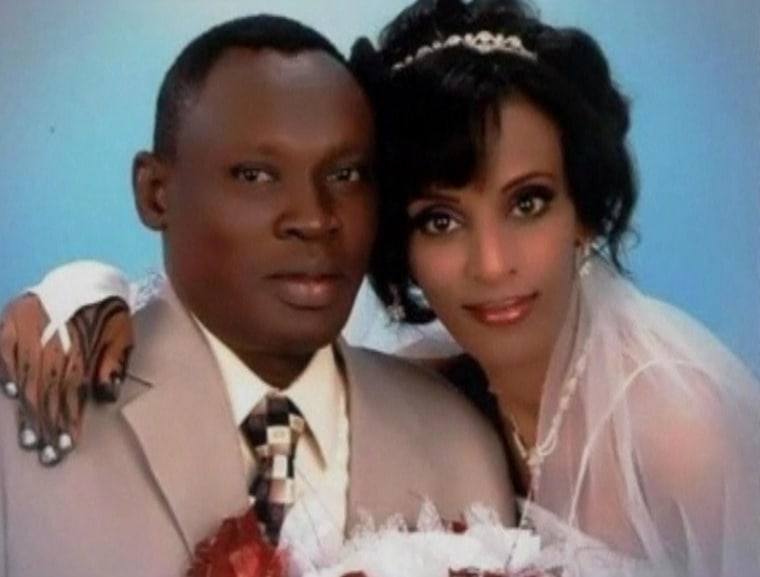 The brother, Al Samani Al Hadi Mohamed Abdullah, said that her blood relatives should have been told she was about to be released from death row - rather than her Christian husband. "They did not let us know that she was about to be freed," he told Sudan's Al Intibaha newspaper according to a translation by the U.K.'s Daily Telegraph. "It was a surprise for us."
Ibrahim's initial charge for apostasy in August last year came after a family member told authorities she had converted from Islam to Christianity, which is punishable by death in Sudan. Her brother's comments, published Wednesday, chime with earlier suggestions that the charges may have been part of a family feud stoked by differences of religion and attempts to seize her assets.
International outrage from the U.S., United Nations, and others was amplified because Ibrahim was heavily pregnant when she was sentenced to death - and she reportedly gave birth to a baby girl in jail while her legs were in shackles.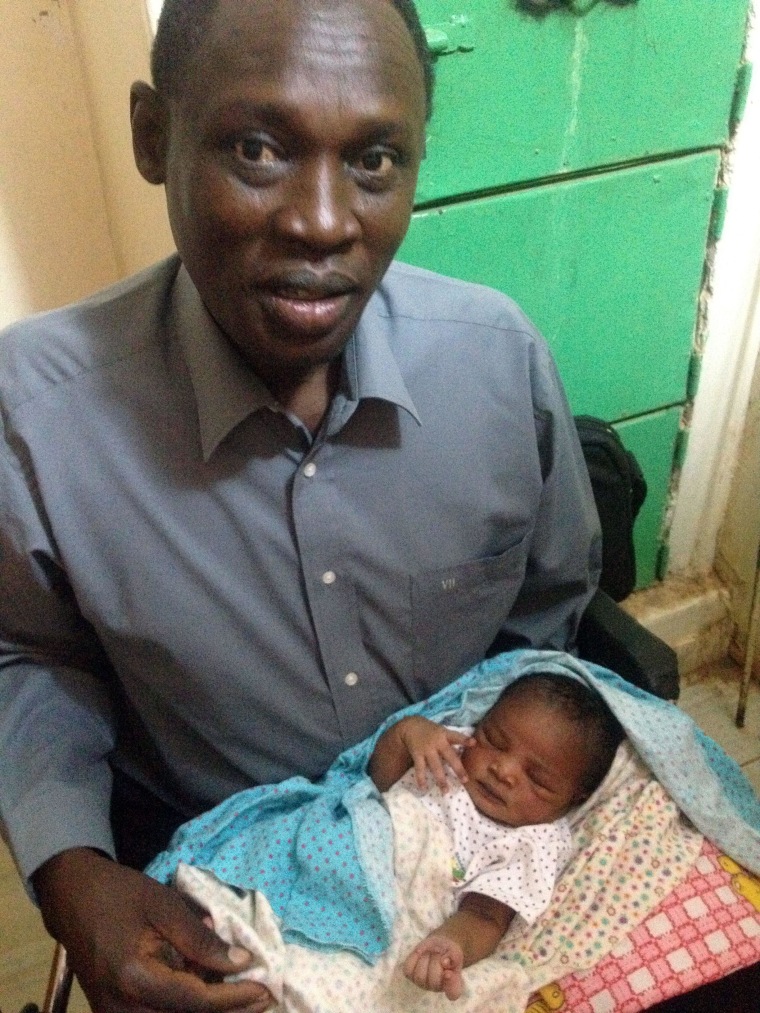 Officials from the U.S. Embassy have been working to get Ibrahim, her husband and two young children out of the country. Her husband Daniel Wani was born in what is now South Sudan -- but later moved to the U.S. and became an American citizen. He and Ibrahim met after he traveled to Khartoum in 2011, and after her release he said he wanted to build a new life for his family in America.
Ibrahim's lawyer told NBC News that Wani was not arrested but refused to leave Ibrahim. U.S. Embassy officials were reportedly with the family when they were stopped, and State Department spokeswoman Marie Harf told a briefing Wednesday that staff in Khartoum have been providing the family with supplies and support.
Ibrahim was stopped at the airport by around 50 agents from Sudan's National Intelligence and Security Services – an unaccountable state institution dubbed the "agents of fear" by rights group Amnesty International. They said in she was attempting to travel with a U.S. visa and documents from the embassy of South Sudan, which separated from its northern neighbor in 2011 after years of civil war and religious strife.
His wife was sentenced to be hanged after receiving 100 lashes under the country's strict Islamic laws, known as Shariah, which were imposed in the 1980s. However, these have been used sporadically, and no one has been put to death for apostasy in the country since 1985.
Ibrahim argued that her Muslim father had abandoned her family when she was six and that she was raised by her Orthodox Christian mother and then married Wani, who is a Christian.
The courts took a different view and claimed there was no evidence that she had been Christian for most of her life, and claimed she converted from Islam more recently. Religious officials were brought to the court in the capital Khartoum and gave her the opportunity to recant her Christian faith – but she refused and was sentenced to death.