Ties between the Cold War allies have been strained in the last couple of years by disputes over spying but G-7 summit host and German Chancellor Angela Merkel appeared to put that behind her on welcoming U.S. President Barack Obama.
The two world leaders shared conversations and photo ops in the Bavarian Alps sitting side-by-side dining on pretzels, taking in concerts and strolling through the countryside.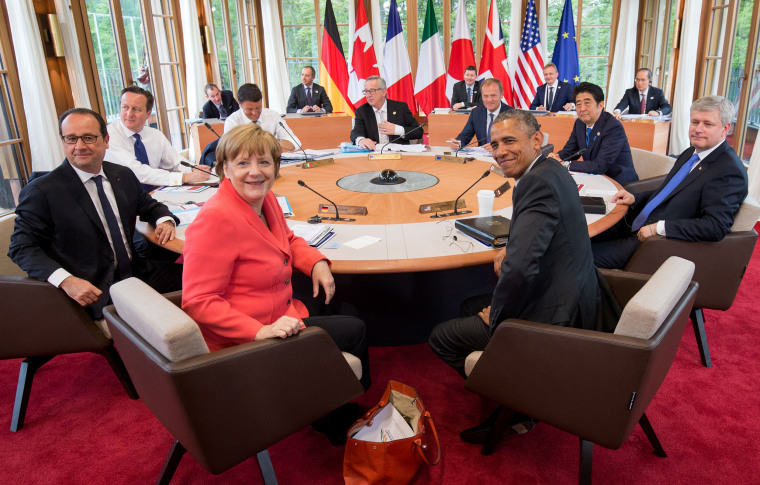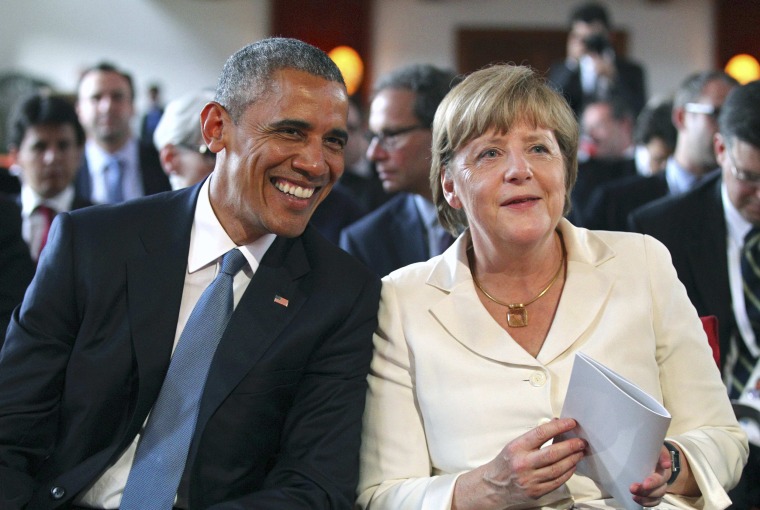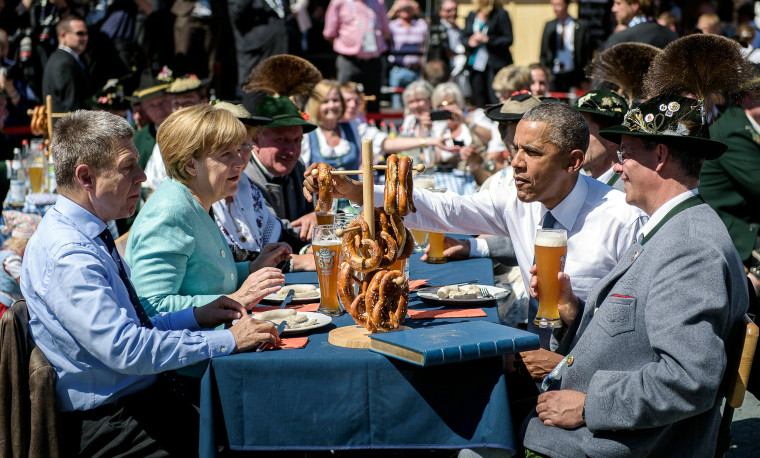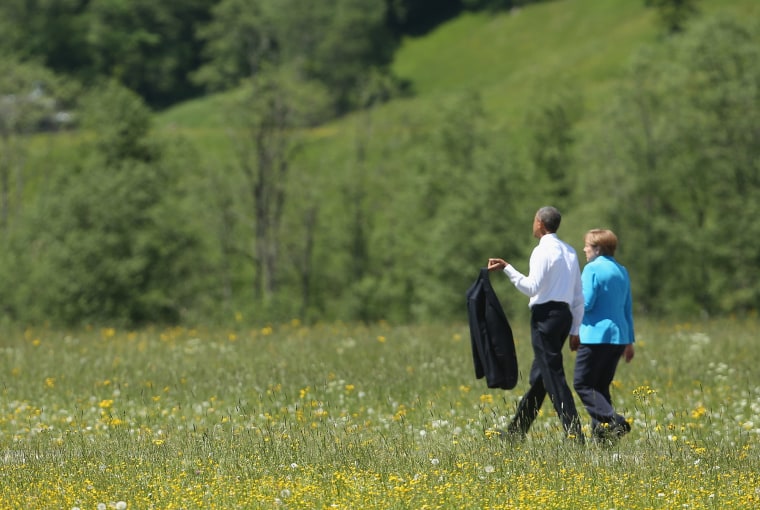 Leaders of the world's major industrial democracies resolved on Monday to wean their energy-hungry economies off carbon fuels, marking a major step in the battle against global warming that raises the chances of a U.N. climate deal later this year. The Group of Seven's energy pledge capped a successful summit for Merkel.
—Reuters