Clearly being infamous wasn't enough for Joaquin "El Chapo" Guzman — the drug kingpin wanted to be immortalized on film.
The cartel chief known for his daring escapes from high-security prisons was caught early on Friday thanks in large part to his efforts aimed at producing a biopic about himself, according to Mexican officials.
An "important element in determining Chapo's whereabouts was finding out that he wanted to film an autobiographical film," Mexico's Attorney General Arely Gomez Gonzalez said at a news conference hours after the country's president announced the drug baron had been recaptured.
The leader of the deadly and powerful Sinaloa drug cartel had "made contact with actresses and producers, which is now a new line of investigation."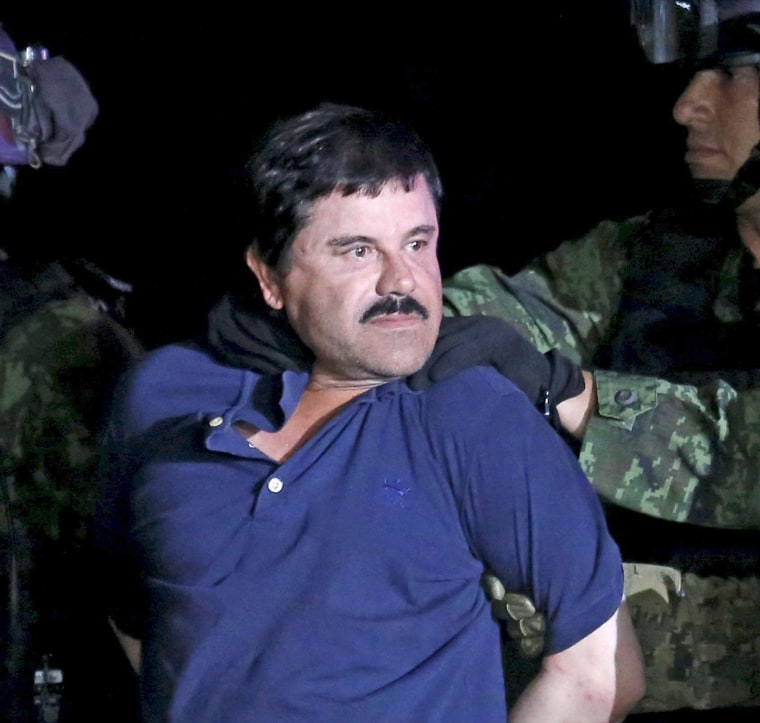 During their surveillance work, Mexican officials documented meetings between his lawyers and the actors and producers.
Guzman, who humiliated authorities when he tunneled out of a maximum-security prison in July, was recaptured during an operation in the northwestern Mexican town of Los Mochis.
The raid came after months of surveillance work which revealed that one of El Chapo's closest associates — a "tunnel-building specialist" — was refurbishing a few properties in Sinaloa and neighboring Sonora states, Gomez Gonzalez said.
Related: Who Is 'El Chapo'? Meet Infamous Drug Lord
A property in Los Mochis was under surveillance for a month before Guzman was caught, the attorney general said.
Starting Wednesday, agents noticed "unusual movements" at the building, including the arrival of a vehicle on the early hours of Thursday that carried Guzman, she said. Mexican forces arrived at the property but Guzman and an associate, Iván Gastélum Ávila, escaped through the storm drains amid the ensuing gunfight, Gomez Gonzalez added.
"Personnel from the Navy chased both fugitives down the tunnels and drainage system, who in turn opened the sewer, exiting into an avenue and fleeing in vehicles," she said.
The stolen cars' alarm was triggered nearby, helping marines locate the runaways and arrest them on a highway leaving town.
El Chapo is being transported back to Altiplano — the same maximum-security prison where he escaped last year using an elaborate tunnel that was dug under his shower stall, Gomez Gonzalez said.