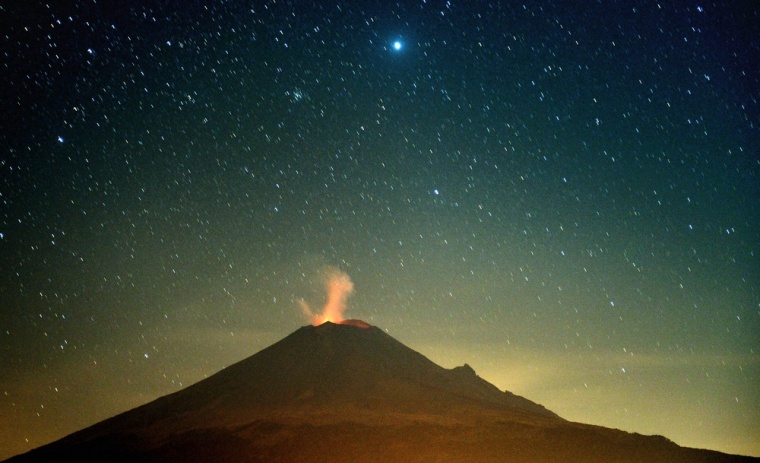 Residents at the foot of Mexico's Popocatepetl volcano no longer sleep soundly since the towering mountain roared back into action two weeks ago, spewing out a hail of rocks, steam and ashes, Agence France Presse reports.
The volcano, Mexico's second highest peak at 5,452 meters, started rumbling and spurting high clouds of ash and steam on April 13, provoking the authorities to raise the alert to level five on a seven-point scale.
A ghostly image captured by a NASA satellite, below, shows the erupting volcano at night, OurAmazingPlanet.com reports. It's a thermal image, snapped at 10:53 p.m. local time on Wednesday. The lighter areas are warmer, the darker areas cooler. The white dot in the center of the image is a hotspot within the volcano's summit crater.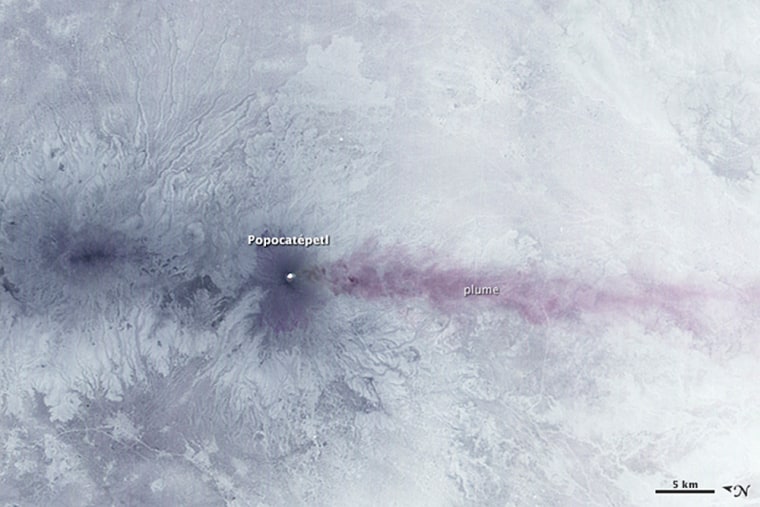 Take a look at more photos of the Popocatepetl volcano on PhotoBlog.