HONG KONG — American Nancy Kissel, serving a life sentence in a Hong Kong jail for the "milkshake" murder of her Merrill Lynch banker husband, failed in her bid on Thursday for a final appeal against her conviction.
A panel of three judges on the city's Court of Final Appeal rejected Kissel's application - the end of a long legal road that began with her first conviction in 2005.
Kissel, aged 50, attended the hearing in a wheelchair, and reacted stoically to the panel's decision, according to her lawyer.
"She was philosophical about the decision against her," leading counsel Edward Fitzgerald told Reuters. "We, as her lawyers, obviously hoped that we would get leave, but we obviously respect the Court of Final Appeal's decision."
The panel of judges said they would give their reasons later for denying an appeal, Hong Kong broadcaster RTHK reported.
The 2003 murder gripped Hong Kong's business and expatriate communities with its tales of domestic violence, rough sex and adultery that cast a shadow over the high-flying lifestyles of financial professionals in the former British colony.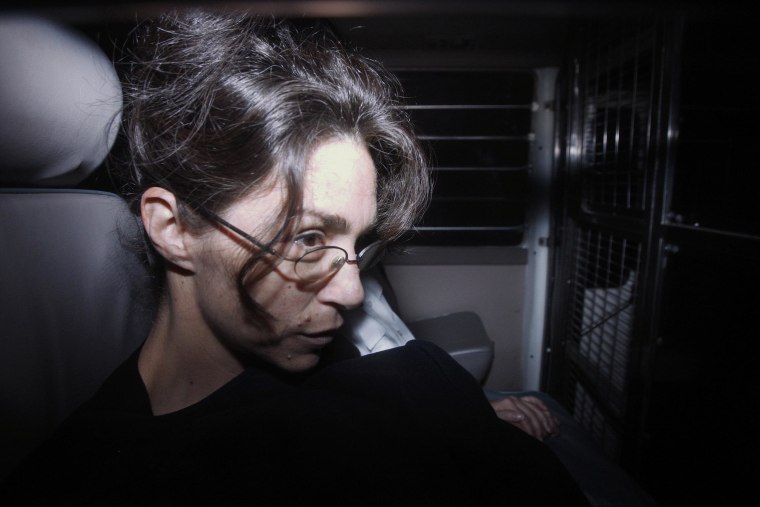 Kissel has been in jail since 2005 when she was found guilty of murdering her husband after giving him a drug-laced milkshake and then clubbing him to death with a metal ornament in their luxury home. She was convicted for a second time in 2011, following a retrial.
Fitzgerald said it remained a possibility for Kissel to be transferred to the United States to serve her sentence, but that if she remained in Hong Kong he would hope the city's Long-term Review Board would consider her release after 15 years.
In December, Hong Kong's Court of Appeal rejected Kissel's appeal against her conviction.
During her retrial in 2011, Kissel had pleaded guilty to the lesser charge of manslaughter, with the defense arguing that she suffers from depression and had been provoked by years of sexual and physical abuse by her husband.
Hong Kong maintains its own British-based legal system under the "one country, two systems" model that has guided its transition from British to Chinese rule after the 1997 handover of sovereignty.
— Reuters