LONDON — A government minister has vowed to save the ancient tradition of printing British laws on parchment made from animal skins after lawmakers decided to end the practice to save money.
Acts of Parliament have been recorded on vellum — made from calf or goat skin — for more than 1,000 years.
Originally done by hand, the records continued to be inscribed on vellum even after the invention of printing. Two copies of each Act of Parliament are still printed on vellum, one for the Parliamentary Archives and one for the National Archives.
Last week administrators in the House of Lords, the upper chamber of Britain's parliament, announced that they would switch to archival paper in order to save $115,000 a year.
However, Cabinet Office minister Matt Hancock intervened on Sunday, saying that the ancient technique was "surprisingly cost-effective" and vowing that government officials would find ways of meeting the cost.
"While the world around us constantly changes, we should safeguard some of our great traditions and not let the use of vellum die out," he told the Daily Telegraph.
A spokesman for the House of Lords said it had not received an offer to meet the cost "as of yet" but that it would be considered.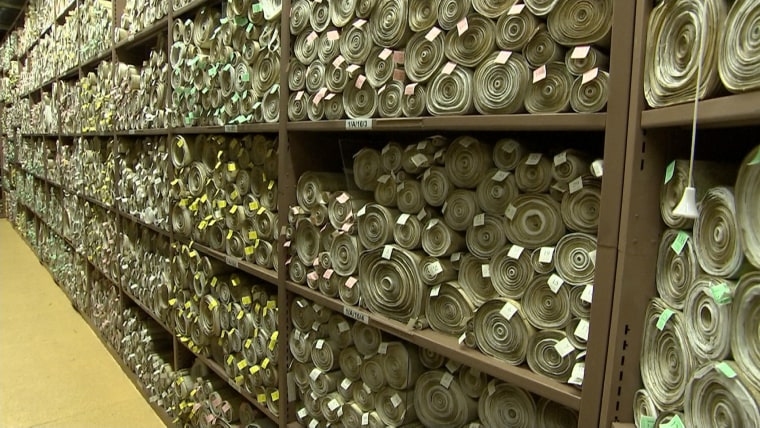 Vellum can last up to 5,000 years in the right conditions, whereas archival paper has a lifespan of several hundred years.
Some of most Britain's most famous historical documents have been printed on vellum, including the Magna Carta. Acts of Parliament have been recorded on vellum for about 1,000 years but the oldest item kept in the British parliamentary archive dates from 1497.
Paul Wright, manager at vellum manufacturer William Cowley Parchment & Vellum, said that the cost worked out at £6 — equivalent to $10 — per century for each parchment.
"I don't believe there's another format where you get secure data storage for £6 a century," he told ITV News.
Paul Seaward, director of the History of Parliament Trust, said the practice reflected a "sense of tradition" and was worthwhile even in the age of digital storage.
"I think it is crucial that there is a physical copy kept," he said. "These days we have so many different ways of keeping versions of the same thing. Parliament is a very old institution and people feel that sense of antiquity."
"Vellum is virtually indestructible," he added. It can't be eaten by mice and won't disintegrate."