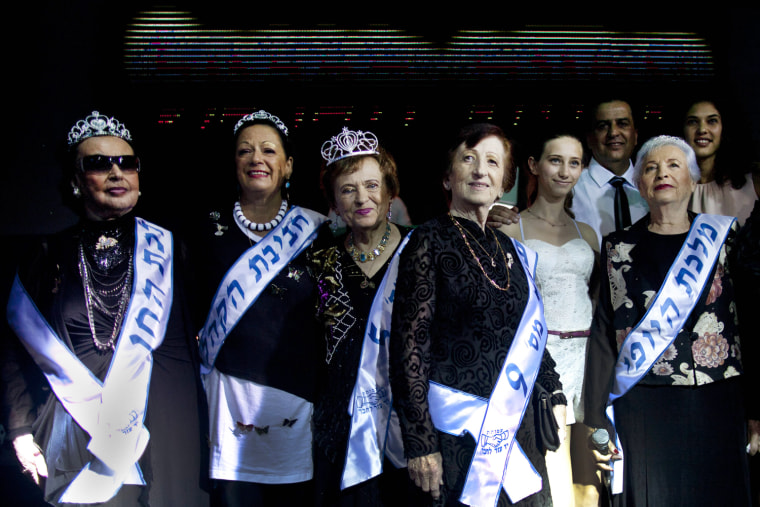 The Associated Press reports — Fourteen women who lived through the horrors of World War II paraded on stage Thursday night in an unusual pageant, vying for the honor of Israel's first 'Miss Holocaust Survivor'. The unusual event was hosted by an Israeli group that aids Holocaust survivors. Around 20 women, all in their 80s and 90s, told the audience their life stories. 
"I have the privilege to show the world that Hitler wanted to exterminate us and we are alive. We are also enjoying life. Thank God it's that way," said Esther Libber, a 74-year-old runner-up who fled her home in Poland as a child, hid in a forest and was rescued by a Polish woman. She said she lost her entire immediate family.
Billed by organizers as a celebration of life, the event also stirred controversy. In a country where millions have been touched by the Holocaust, many argued that judging aging women who had suffered so much on physical appearance was inappropriate, and even offensive. Read the full story.