LONDON — The number of U.K. police officers investigating the 2007 disappearance of Madeleine McCann has been reduced from 29 to just four, officials said Wednesday.
Despite a multi-million-dollar investigation, there has been no trace of the girl since she vanished from her family's holiday apartment in Praia da Luz, Portugal, when she was three years old.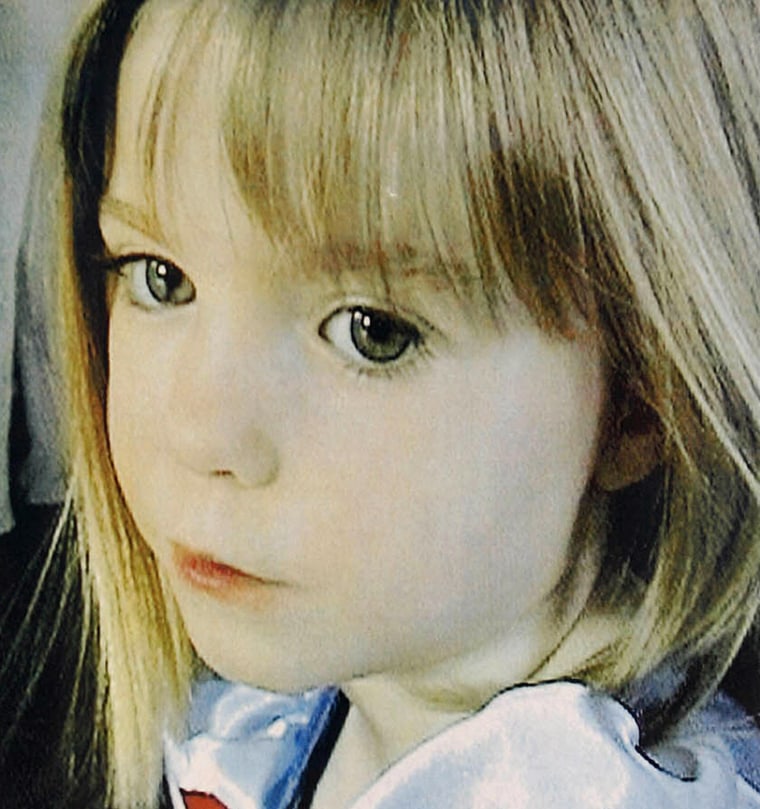 "The investigation into what happened to Madeleine continues but with a smaller team of officers," London's Metropolitan Police said in a statement.
A team of 29 staff had been tasked to deal with some 40,000 documents, more than 8,600 reported sightings and 200 emails per week, the Met's statement said.
This team was reduced to a team of four officers because a "significant amount of work [was] approaching completion," the statement added.
Countless sightings and false alarms have been reported since McCann's disappearance — but none have been confirmed. No one has ever been charged over her disappearance.
Kate and Gerry McCann, Madeleine's parents, were quoted in the Met's statement saying they were "reassured that the investigation to find Madeleine has been significantly progressed and the MPS has a much clearer picture of the events in Praia da Luz leading up to Madeleine's abduction in 2007."
They added: "Given that the review phase of the investigation is essentially completed, we fully understand the reasons why the team is being reduced."