TOKYO — Japan's first commercial plane in four decades made its maiden test flight Wednesday in what the government described as "a new era."
In a step toward reclaiming Japan's one-time status as an aviation power, the 114-foot-long twin engine Mitsubishi Regional Jet (MRJ) took off from Nagoya Airport and was in the air for about 90 minutes.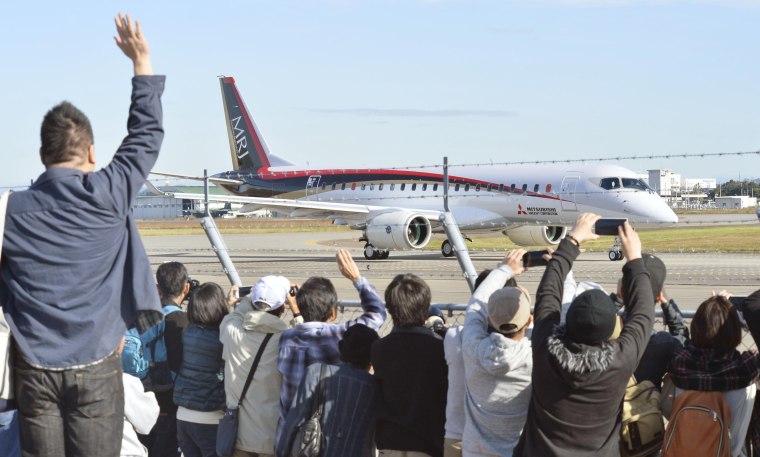 The new regional aircraft can be fitted with up to 100 seats and is capable of flying more than 2,000 miles — enough, for example, to reach any city on either U.S. coast from Denver.
It is expected to compete with Canada's Bombardier and Brazil's Embraer.
The project reflects a desire to turn Japan's modern engineering and manufacturing prowess into a top-tier aircraft industry.
The last commercial plane produced by Japan was the YS-11, a turbo-prop plane built by a consortium of Japanese companies during the 1960s. It ceased production in 1974.
Mitsubishi Aircraft Corporation has so far over 300 orders, including 20 for Eastern Air Lines in the U.S. It hopes to deliver the plane from April 2017. The maiden flight follows three years of delays prompted by design fixes.
Japanese government Chief Cabinet Secretary Yoshihide Suga told reporters: "The success of this first flight marks the beginning of a new era for the Japanese aviation industry and we are very pleased."