Mitt Romney, the 2012 Republican presidential nominee, will re-emerge into the public spotlight with a speech on Friday before the Conservative Political Action Conference, a gesture that has left some Republicans wondering why.
Romney will speak to activists for the first time since suffering a decisive defeat versus President Barack Obama in last fall's election.
And he'll do it before a gathering that has witnessed some of the most enduring moments of Romney's political career: He twice won CPAC's closely watched straw poll, he ended his 2008 campaign there, and it was at the confab in 2012 that Romney termed himself a "severely conservative" governor – a characterization which Democrats would turn back against him over the course of last year's campaign.
And while it's unknown what Romney might say during his speech on Friday, his speech before CPAC has prompted muted bewilderment among Romney's own allies and conservative activists alike.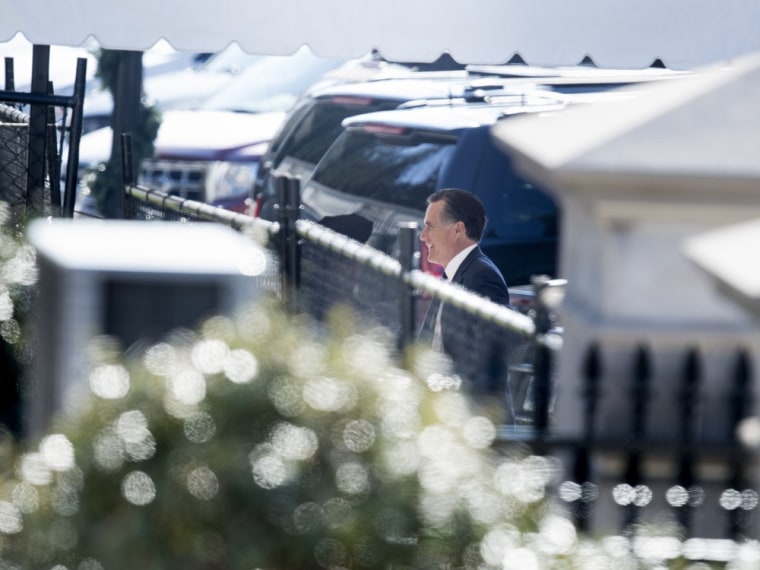 The former Massachusetts governor, who turned 66 on Tuesday, had kept a deliberately low profile after Nov. 6 of last year. Romney met once with Obama and gathered with campaign alumni this winter, but has otherwise avoided a spotlight that wasn't always kind of him throughout last year's campaign.
He's only started to re-emerge in recent weeks. Romney gave an interview to "Fox News Sunday" earlier this month, and joined the executive board of his son Tagg's investment company. Romney's speech on Friday is his return to the public square, though it's not clear how much interest conservatives will have in what he'll have to say.
"What can he offer them?" asked Reagan biographer Craig Shirley. "Based on his interview I saw last weekend, not much. When he ran, he didn't seem to understand much of this country."
Romney allies also privately express their misgivings about Romney's choice of CPAC to stage his national comeback. Its penchant for red-meat conservative rhetoric could make Romney still seem bitter about the election, and scuttle his chance to builder a broader, statesmanlike profile.
Moreover, Romney had occasionally struggled from a rocky relationship with conservatives throughout his campaign. Conservative critics had often been quick to criticize the Republican ticket for any perceived tack toward the political middle in the general election. And following the election, many of Romney's detractors were unsparing in their criticism of the Republican nominee, in particular his surreptitiously-recorded comments about the "47 percent" of Americans whom he called dependent on government.
The former GOP nominee's decision to speak at CPAC, though, likely reflects his close relationship with Al Cardenas, a supporter of Romney's who heads the American Conservative Union, which organizes CPAC.
And not all Romney supporters think the decision to speak at CPAC is a bad idea, either.
"I think it's a very good sign for the movement that Mitt Romney will be there," said former Rep. Vin Weber, R-Minn., who served as an informal adviser to the Romney campaign. "A lot of people kind of expected that Romney would move back to the moderate Republican middle, which wouldn't be a good thing for him – it would make him look cynical."
Related:
Conservative struggle on immigration on display at CPAC
CPAC chair: Christie didn't 'deserve' an invite this year