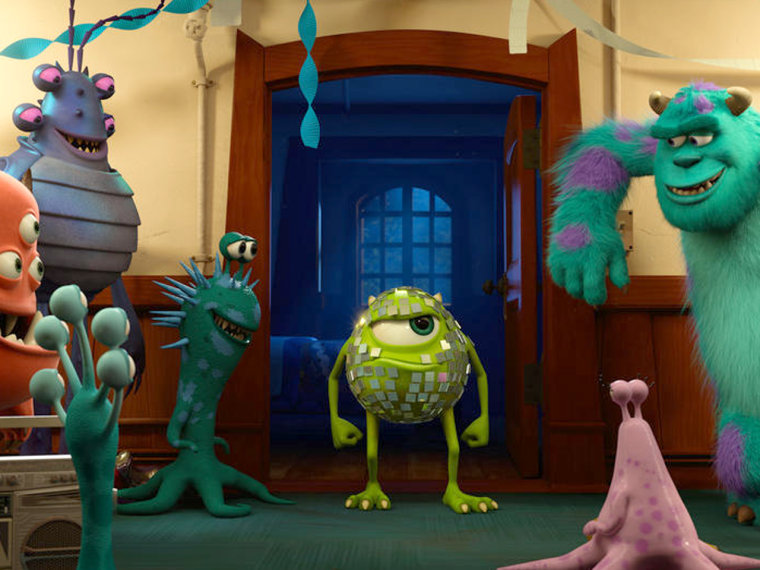 Family-friendly "Monsters University" topped U.S. and Canadian movie charts for a second straight weekend, fending off competition from two new releases, the female buddy comedy "The Heat" and the explosion-filled thriller "White House Down."

"Monsters University" from Walt Disney Co's Pixar animation studio sold $46.2 million worth of tickets at domestic theaters from Friday through Sunday, according to studio estimates. The movie is a prequel to the 2001 hit "Monsters Inc."
"The Heat," headlined by Melissa McCarthy and Sandra Bullock, landed in second place, grabbing $40 million. Bullock plays an uptight FBI agent paired with a loud and aggressive cop (McCarthy) to bring down a drug lord.
"World War Z," the zombie thriller starring Brad Pitt as a former U.N. crisis specialist fighting the undead, slipped one notch to finish third in its second week of release, earning $29.8 million during the weekend domestically.
The action movie "White House Down," the story of a terrorist attack in the U.S. capital, finished in the No. 4 slot with $25.7 million. The movie from "Independence Day" director Roland Emmerich stars Channing Tatum, Jamie Foxx and Maggie Gyllenhaal.
Sony Corp's movie studio released "White House Down." Paramount Pictures, a unit of Viacom Inc, distributed "World War Z." "The Heat" was distributed by the 20th Century Fox studio, a unit of 21st Century Fox, part of the company formerly known as News Corp.