More than 100 Afghan soldiers were killed or injured as Taliban fighters stormed an Afghan military base, the country's Ministry of Defense said in a statement Saturday.
The attack happened Friday afternoon at Camp Shaheen, which houses the Afghan National Army 209th Corps in the northern city of Mazar-i-Sharif. The ministry did not specify a precise death toll in its statement.
A U.S. military spokesperson said there were multiple attackers with some using suicide vests.
The fighters targeted a mosque and a dining facility at the camp. All attackers were killed by Afghan Army soldiers, the Afghan Ministry of Defense said.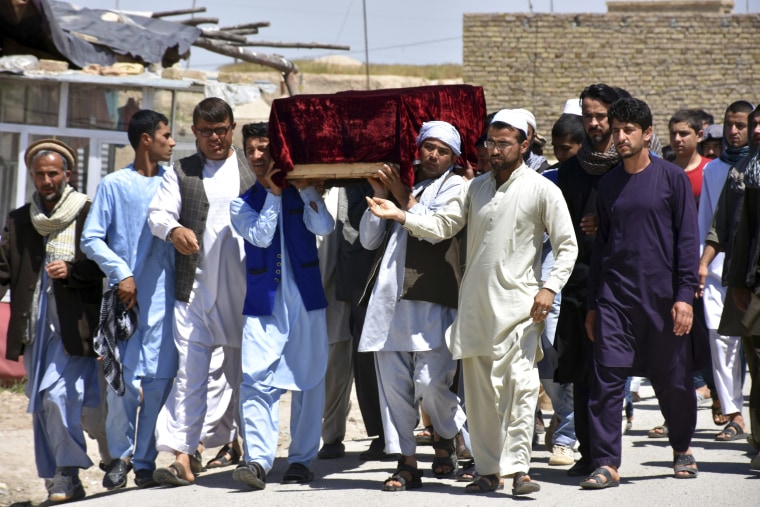 Col. John Thomas of the U.S. Central Command (CENTCOM) told reporters shortly after the incident Friday that there had been 50 casualties and that all were Afghan military or civilians who worked on the base.
Thomas said there were coalition forces there at the time, but none were injured or killed. It was unclear whether there were any U.S. forces at the base as well.
The Taliban later claimed responsibility for the attack in an email sent to the media, Reuters reported.
Gen. John Nicholson, commander of U.S. forces in Afghanistan, and the NATO Resolute Support Mission condemned the violence in a statement.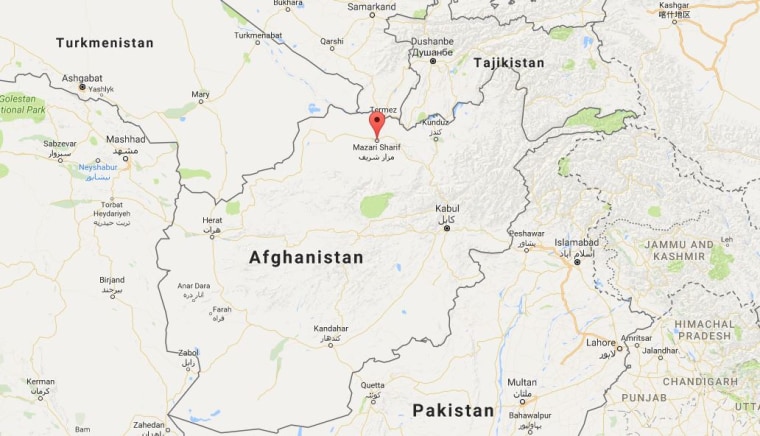 "The attack on the 209th Corps today shows the barbaric nature of the Taliban," Nicholson said.
"The Afghan National Defense and Security forces and the people of Afghanistan have my personal assurance that we will continue to stand with them. We support our valuable friends and partners in the fight against terrorism," he added.
Nicholson also praised the Afghan commandos who brought the situation to an end.
Afghanistan President Ashraf Ghani visited the military base on Saturday and spoke with injured soldiers in the hospital. He also declared Sunday as a national day of mourning.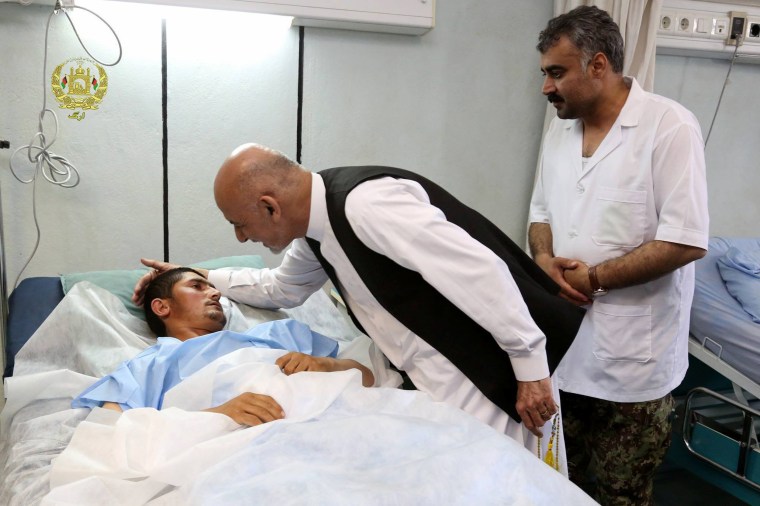 The Taliban has been waging a years-long insurgency against the U.S.-backed government in Kabul.
Earlier this month, U.S. forces dropped the largest non-nuclear weapon in its arsenal, the so-called "mother of all bombs," on ISIS fighters reportedly camped out in Afghanistan's border region with Pakistan.