YANGON — About 50 people were believed to have drowned off Myanmar when a ferry sank in bad weather, government officials said on Saturday, though residents said they believed more people on the overcrowded vessel had died.
The boat had 209 people on board when it ran into high seas late on Friday on a voyage from the coastal town of Taunggok to Sittwe, capital of the west coast state of Rakhine, officials said.
"Twenty bodies have been found while 27 are still missing. Rescue workers are looking for them," Pyay Nyein, a senior official from the Inland Water Transport Department, told Reuters.
A Ministry of Transport official said the boat was swamped by huge waves and 167 people had been saved, though the missing were believed to be dead.
Residents in Taunggok, from where the boat embarked, said they believed the toll was higher as the ferry, which they identified as the government-owned Aung Tagun-3, would have been crowded with many unregistered passengers.
"Normally, the number of tickets sold is not reliable when it comes to the number of passengers. That's very common," said a Taunggok merchant who declined to be identified.
Marine accidents are common in Myanmar where many people have to rely on small, crowded and old boats for transport.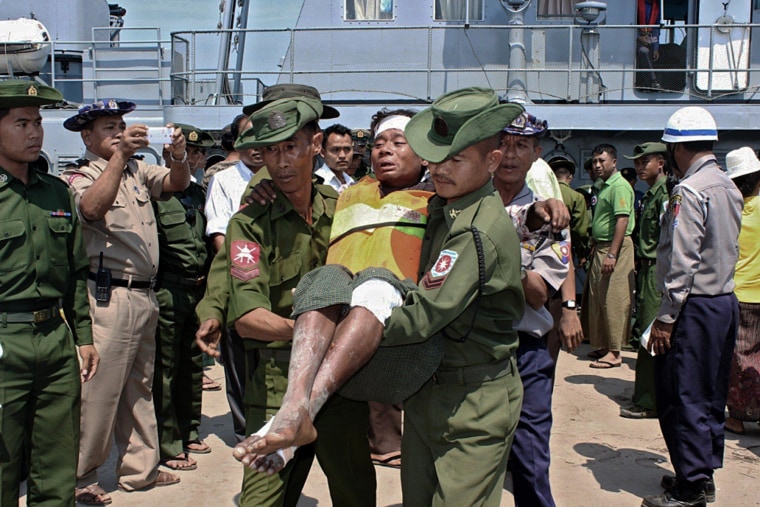 — Reuters