PESHAWAR, Pakistan — Scores of people were killed in a suicide attack on a Muslim shrine in southern Pakistan during a ritual service on Thursday — the deadliest act of terrorism in recent years.
About 70 people were killed and more than 100 others were injured in the blast while they prayed at a famous 14th-century Pakistani shrine around the tomb of Lal Shahbaz Qalandar — a Sufi philosopher and poet — according to the Sindh provincial government.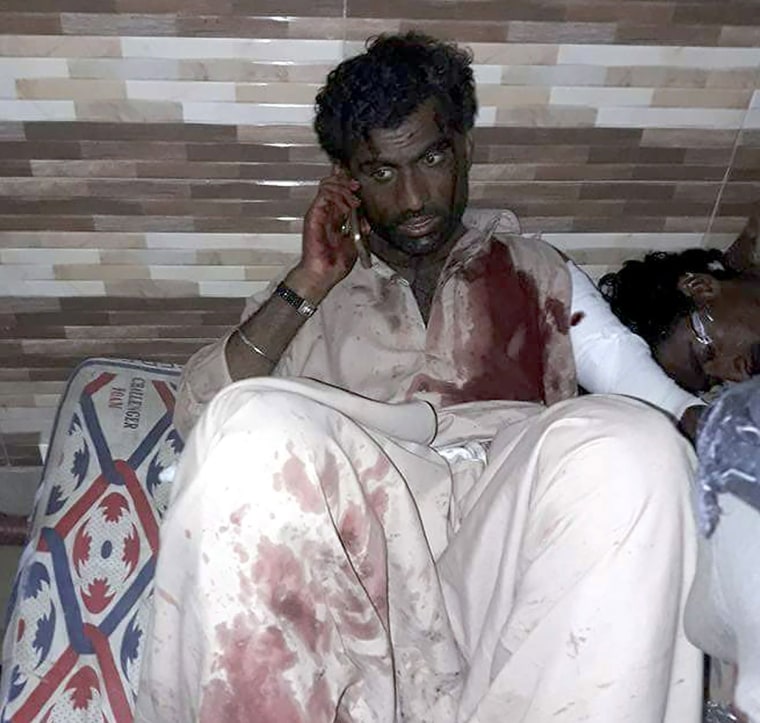 The death toll was expected to rise.
ISIS claimed credit for the attack via ISIS-affiliated Amaq Media. The group claimed to identify the bomber and suggested that he was a Pakistani national.
Murad Ali Shaf, chief minister of Sindh Province, told NBC News that hundreds of people were at the service when the attacker detonated the bomb.
The caretaker of the shrine, Syed Mehdi Shah, confirmed that it was a suicide attack and added that the shrine had just started serving food to visitors when the blast occurred.
The government and the army medical corps sent teams of doctors with medicine to the scene, according to government officials and Maj. Gen. Abdul Ghafoor, a Pakistan army spokesman.
The Pakistan army chief, Gen. Qamar Javed Bajwa, ordered the military to begin rescue operations and to help civilians administer medical care to victims.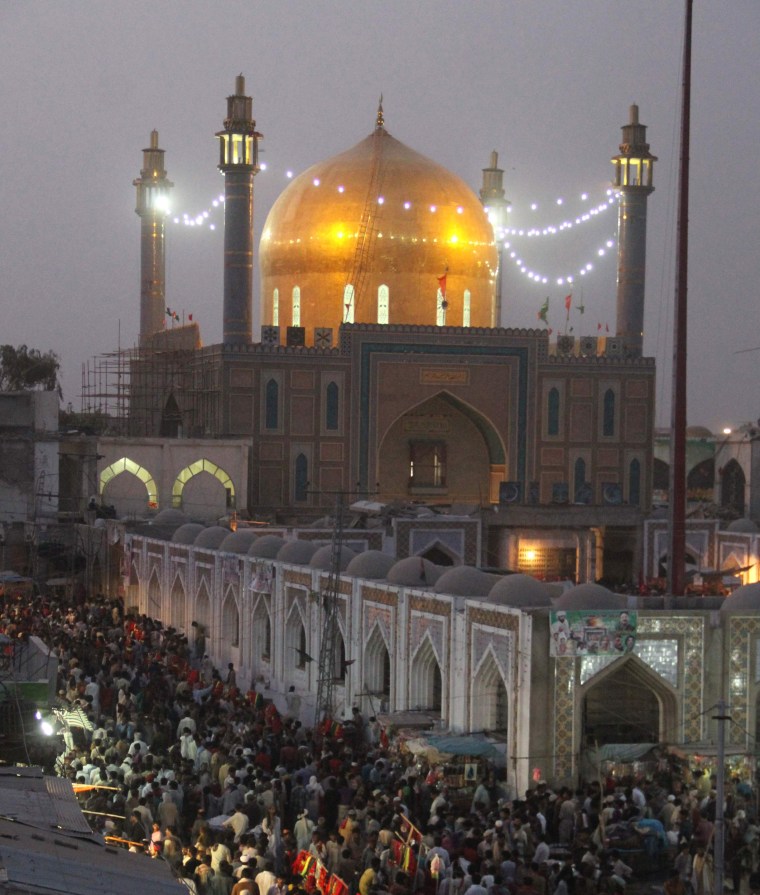 But the number of casualties, Shah said, had overwhelmed the local hospital, and the injured were being moved to other hospitals throughout the province.
Eyewitnesses told NBC News that some of the injured were still at the site because of a lack of ambulances. Both the injured and their families openly complained about the lack of ambulances and rescue workers, saying victims had to be moved on motorbikes and privately owned cars.
It was one of the worst attacks in the past few years on the nuclear-armed country, which has suffered a string of ISIS- or Taliban-based attacks since Monday, splintering a period of increased security.
Sufis, who are a religious minority in Pakistan, are considered heretics by ISIS and Pakistan's Taliban. Thursdays are an important day for Sufi Muslims, which is why the shrine was particularly crowded.
Farhan Haq, a spokesman for U.N. Secretary-General António Guterres, condemned the attack and extended U.N. support to the people of Pakistan.
"We extend our condolences to the families of the victims and to the Government and people of Pakistan, and wish a speedy recovery to the injured," he said in a statement. "We call for the perpetrators of this attack to be brought to justice swiftly."
The U.S. State Department condemned a separate ISIS-claimed attack Thursday in Baghdad, Iraq, which killed nearly 50 people.
The State Department did not immediately respond for comment about the Pakistan attack.