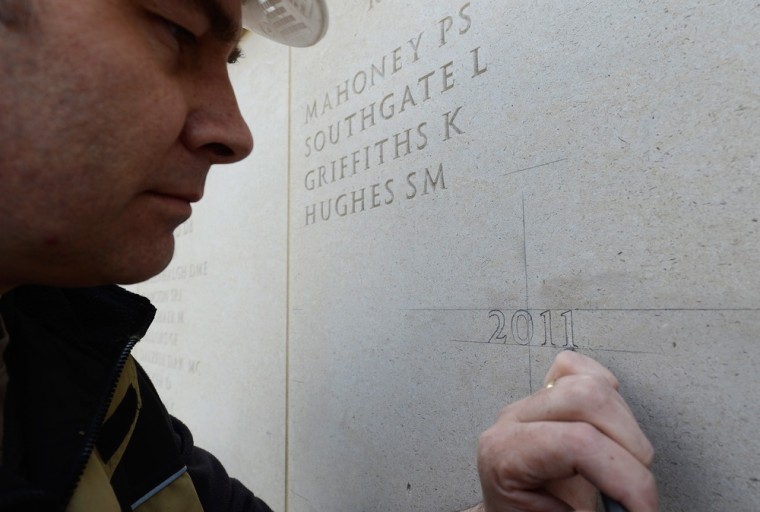 When the memorial was dedicated in 2007 it had 16,000 names engraved with room for 15,000 more. Last April, 112 names were added. This year's additions include 58 men and one woman, Capt. Lisa Jade Head, who died after being injured in Afghanistan while trying to defuse an IED.
If you are planning a visit try to go in November to see the shaft of sunlight fall across the sculpted wreath on the central stone which was designed to occur at 11:00am on the 11th day of the 11th month annually.  This year, the Olympic torch will make a stop at the memorial on Armed Forces Day, June 30.
More about the National Memorial Arboretum in Alrewas, England.