Updated 2:41 p.m. - Most Americans say Mitt Romney should release more of his tax returns, according to a new poll released Thursday.
Fifty-four percent of Americans said in a USA Today/Gallup poll that the presumptive Republican presidential nominee should release additional years of tax records beyond the 2010 returns he's already released and the 2011 filing Romney has pledged to make public before the election. Thirty-seven percent of adults said Romney should not have to release more tax records.
The Obama campaign has sought to make Romney's taxes an issue in the campaign, going so far as to suggest that, in the absence of evidence, it's possible that the former Bain Capital executive might not have had to pay any taxes in a given year.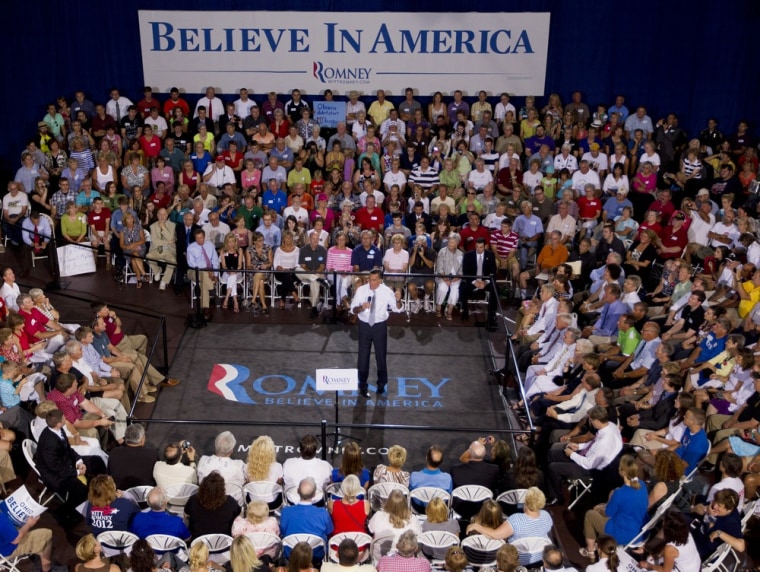 The Romney campaign has rejected that charge, and has refused to budge in its stance against releasing more tax returns. Doing that, Romney has said, would provide Democrats with more opposition research fodder.
"We've given all you people need to know and understand about our financial situation and about how we live our life. And so, the election, again, will not be decided on that," Ann Romney said of the tax returns on "Good Morning America."
Still, Republicans and conservative media outlets, fearing the collateral damage from the candidate's refusal, have joined the chorus calling for Romney to release his returns.
To that end, 30 percent of Republicans in the USA Today/Gallup survey said Romney should release his returns; 53 percent of independents want to see more of Romney's records.
The poll was conducted July 18 and has a 5 percent margin of error.