LETNICA, Kosovo — At the end of a small country road in the rolling hills of Kosovo, a Catholic church towers over the sleepy village of Letnica. A rooster's crow echoes on a sunny spring morning as a nun silently prays inside the sanctuary below a colorful painting of Mother Teresa.
The image is one sign of the outsize importance here of Gonxhe Bojaxhiu — it was in Letnica that a young Albanian now known Saint Teresa of Kolkata found her calling and devotees today seek solace.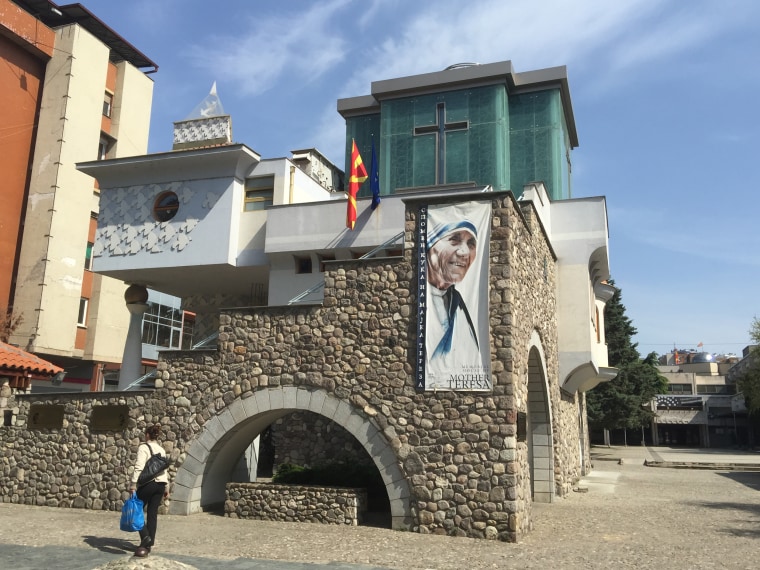 Agnes Gonxha Bojaxhiu was born on August 26, 1910 in Skopje — in what is now Macedonia — to Albanian heritage.
Her father had built a home for the poor at the small monastery in Letnica, which later became a refuge for the family and a "place of healing" — spiritually and physically — for Gonxha during her teenage years.
A close friend and former priest of Mother Teresa's, Kosovo's General Vicar Don Lush Gjergji, told NBC News that Gonxhe Bojaxhiu often spoke of a "battle with God," which "in the end the Lord had won."
"She told me that she surrendered to Letnica's Mother of Jesus in August 1928, when she decided to become a missionary, who would help every poor person in the world,'' Don Lush Gjergji said.
Related: 'Model of Holiness' Mother Teresa Officially Becomes Saint
The Catholic priest has written a total of 15 books on the life, work and spirituality of Mother Teresa.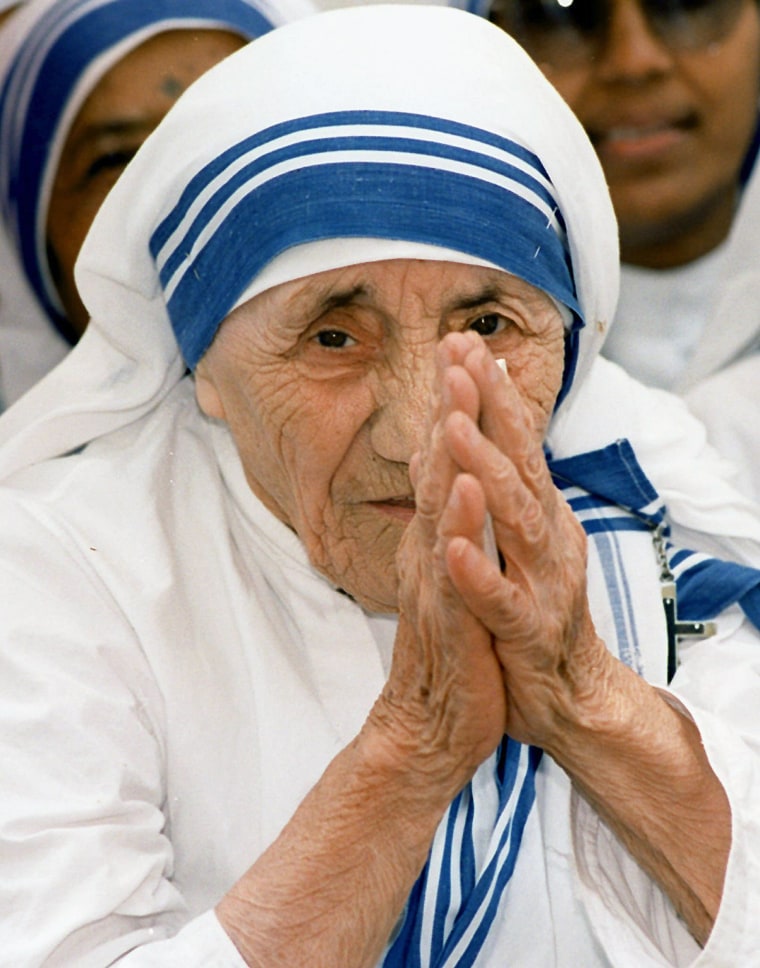 Gjergji met her for the first time in Rome in October 1968 and said that he "already had an intuition at the time that she is great and holy," which led him to dedicate a major part of his life to the famous missionary.
His premonition could not have been move incisive — Mother Teresa was made a saint in Rome Sunday.
In Kosovo, the three nuns and one priest who still run the Letnica monastery were gearing up for an influx of worshipers and pilgrims. Tens of thousand of Catholics, Orthodox Christians and even some Muslims were expected to flock to the 700-year-old town to celebrate the annual festival of the Black Madonna.
Related: Why Mother Teresa's Canonization Is Marred by Controversy
This year, due to the increased attention surrounding Mother Teresa's canonization, up to 30,000 people from the region and beyond were expected in the small village over the course of three days.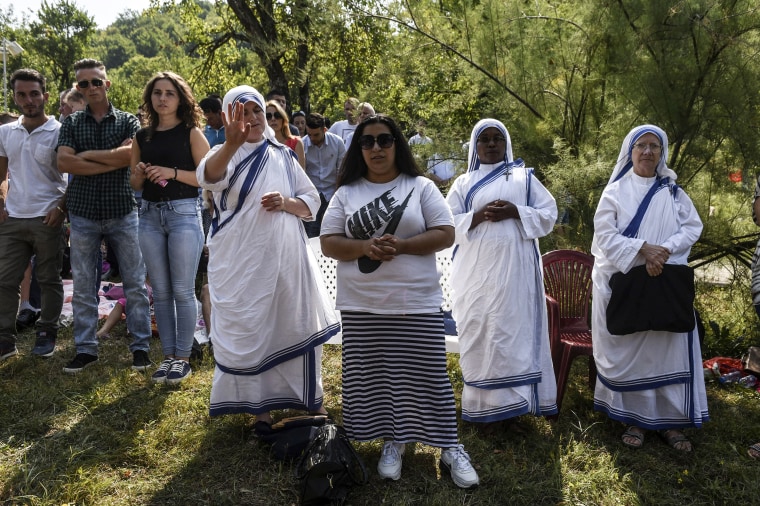 Friends and followers of Mother Teresa said that her work and lifestyle left an impression on many people in the region — including 69-year-old Anton "Tony" Sereci, who is living his life "in the spirit of Mother Teresa."
Tony takes care of her father's grave in Skopje and helps run a so-called "memorial house," where photos and personal belongings of the famous nun are displayed.
Mother Teresa visited her hometown Skopje in 1976 and again in 1980, seven months after she received the Nobel Peace Prize. She died in Kolkata on September 5, 1997, aged 87.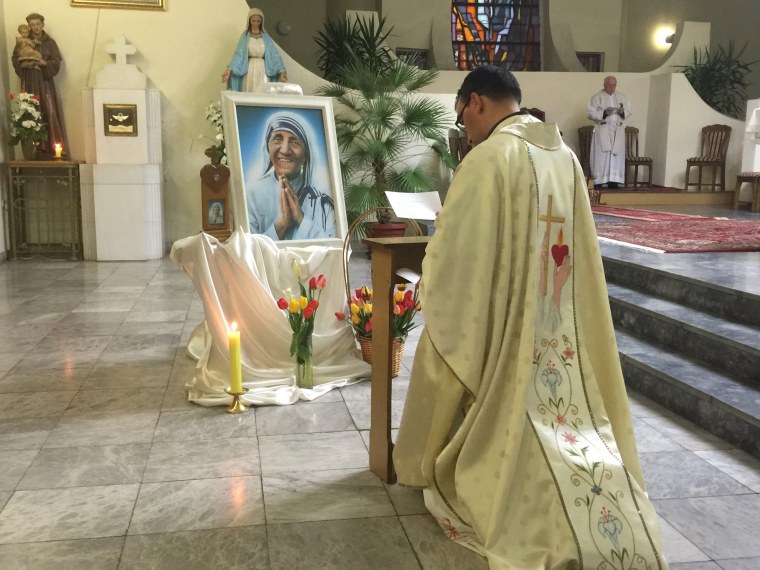 For years, Sereci has also been trying to have the life of Mother Teresa told in Macedonian school books. He believes "she is not getting the recognition she deserves, most likely because of her Albanian roots."
A 4-foot painting of the saint-to-be decorates his apartment. And on the fifth day of every month, the former radio host joins the nuns of Mother Teresa's order — Missionaries of Charity — to celebrate a special mass in her honor.
"I am speechless that she will be made a saint," Sereci said. He admits that one thing weighs heavy on his heart.
"I cannot forgive myself for not meeting her in person," he explained.