TEL AVIV — Keren Schem said she started to scream and fell on the floor when she saw her daughter alive in a video Hamas shared Monday.
"This is the worst nightmare for every mother in the world," Schem said.
Schem said that before she saw the video, she knew nothing about what had happened to her daughter Mia, 21, who has been missing since the Hamas attack Oct. 7. Mia was one of thousands who gathered in the desert to enjoy the open-air Tribe of Nova festival, only to be ambushed by Hamas.
Her family was told only days ago that she may have been kidnapped by Hamas.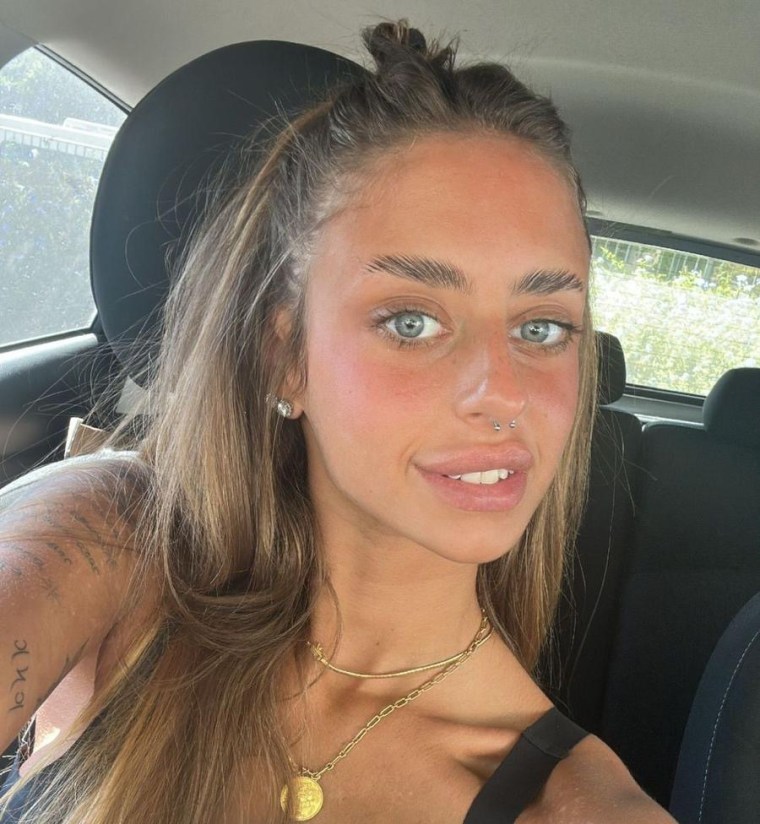 Schem told NBC News' Lester Holt on Tuesday that she started to "scream from happiness" when she saw "my baby alive" but that she is worried for her well-being, because she is injured and looked "in physical pain" and "alone" in the video Hamas distributed.
Watch the full interview on "NBC Nightly News with Lester Holt" tonight at 6:30 p.m. ET/5:30 p.m. CT.
She showed Holt an armband from the festival, which she said she won't take off until her daughter and other Israeli hostages come home.
"I want to tell her that me, her brothers, her cousin, all the family and all her friends ... did, do and will do everything to bring her home," Schem said. "And then we'll do everything to bring home all the hostages. We will never stop."
An Israeli military spokesperson described the scene at the Tribe of Nova festival as a "massacre." Evidence of the indiscriminate violence remained in the bullet-ridden cars and dead bodies left behind.
Schem said she believes the Israeli government is doing all it can to bring her daughter home, along with all the other hostages. She urged the families of other hostages to hold on to hope that they would see their loved ones again soon.
"I know that they will do what they need to do to bring them home," Schem said. "And I trust them."
Bill O'Reilly reported from Tel Aviv and Yuliya Talmazan from London. Doha Madani contributed.