Beirut — The son of Libya's late leader Moammar Gadhafi was released Friday after being kidnapped in Lebanon, according to Lebanese television.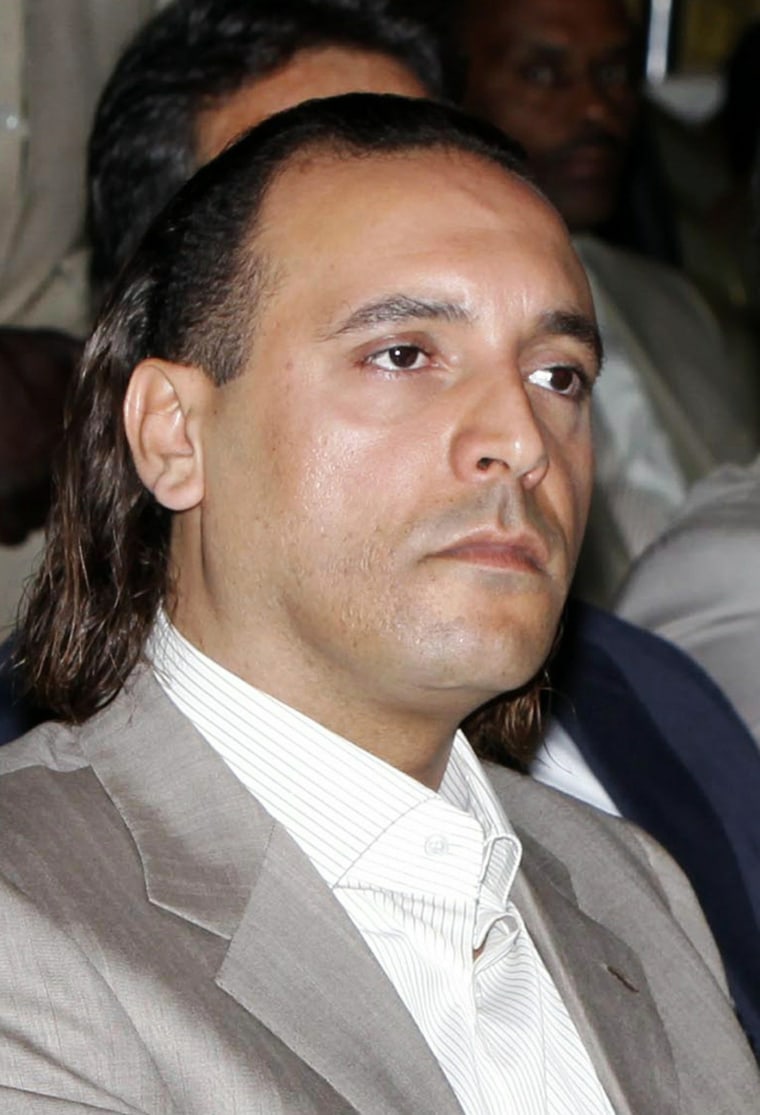 Hannibal Gadhafi appeared in video aired by a Lebanese television station Friday saying he had been treated well, but he looked as if he had been beaten. In the video, Gadhafi demanded information about an Iranian-Lebanese cleric, Imam Moussa al-Sadr, who disappeared in Libya decades ago, according to The Associated Press.
By late Friday night, Gadhafi, who is married to a Labanese woman, was in the hands of Lebanese security forces. He was released in Baalbek, Lebanon, but it was unclear where or when he had been kidnapped.
Al-Sadr's 1978 disappearance has been a long-standing sore point in Lebanon. The imam's family believes he may still be alive in a Libyan prison, though most Lebanese presume al-Sadr is dead. Today he would be 87 years old.
Hannibal Gadhafi fled to Algeria after Tripoli fell, along with his mother and several other relatives.