ISLAMABAD, Pakistan — Little was known about Mullah Akhtar Mohammad Mansoor when he was unveiled as leader of the Afghan Taliban last month. The announcement that the Taliban's former aviation minister would succeed longtime leader Mullah Omar — who it turns out had actually been dead for two years — provoked a leadership battle.
While the Taliban hashes out who their new emir will be, a faction loyal to Mansoor on Monday released an in-depth biography of the man. NBC News cannot confirm the veracity of the document's contents — the Taliban's media arm is notoriously unreliable — but here are some of his followers' claims:
He's a good listener: "He speaks less and tries to listen more to other people."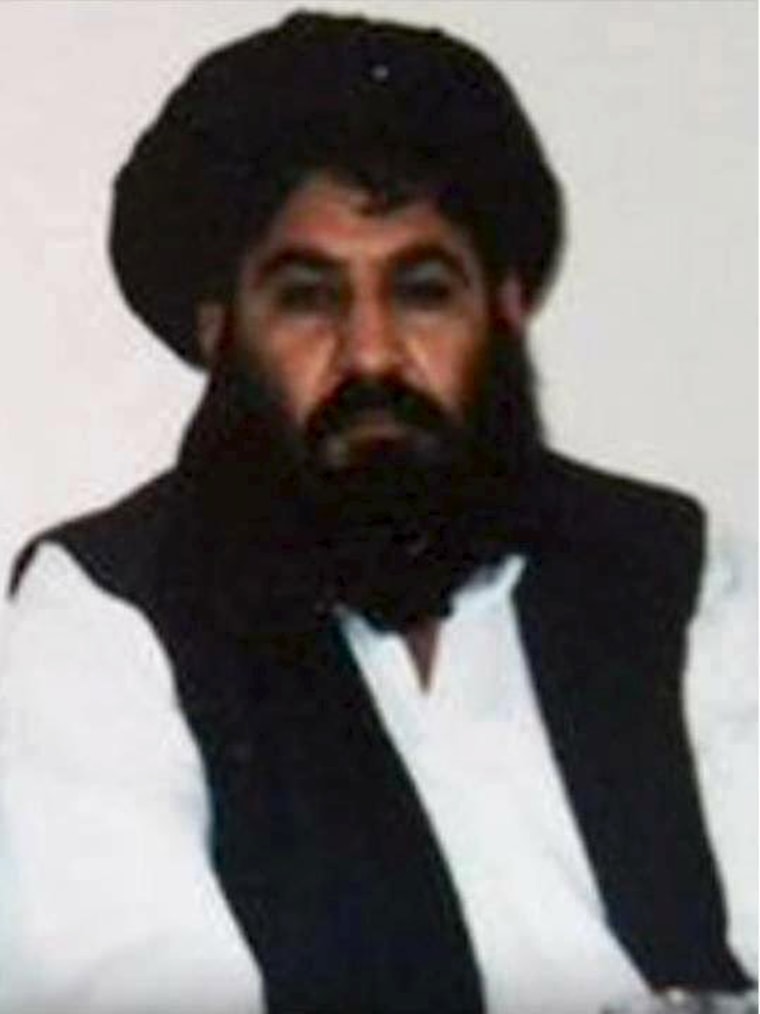 He is a (militant) fitness fanatic: "He particularly loves and has interest in marksmanship. He considers the implementation of jihadi exercises the most suitable and required sport of our time."
He's a good, if simple, dresser: "He likes and wears loose, neat and clean clothes."
Mullah Omar's death depressed Mansoor so much that he fabricated statements in the deceased leader's name for two years: "This depressing news was concealed in an extraordinary way up until 30th July 2015."
Luxury is not his thing: "He dislikes and avoids extravagance and prodigality in dressing [and] eating."
He liked studying so much that he stopped studying: "Due to his deep love for learning, he successfully completed his early education in a considerably short period of time … [Mansoor] had intended to complete his religious education but left them unfinished and began waging armed jihad in the middle years of the Russian occupation due his jihadi passion."
He's very, very resilient (and God has his back): "During a direct assault on a strategic Russian military post ... he was injured with 13 wounds on his body and later recovered by the grace of almighty Allah."
He rendered thousands of foreign and Afghan troops useless: "Due to his jihadi acumen … he managed to sketch successful plans against the foreign invading troops in Kandahar, rendering their well-known generals and distinguished military planners inept in combat and prevention."
He's totally on top of current events: "He is fully conscious of the delicacy and complexity of all contemporary regional and international politics."
He is completely unambitious: "Mullah Akhtar Mohammad Mansoor has never nominated himself for leadership. Rather, he was selected as the only candidate for leadership in the very first meeting by members of leading council of the Islamic Emirate and religious scholars. In the second meeting, he plainly declared to the council that he has no desire for leadership rather he would like to serve the lofty cause of the Islamic Emirate [of Afghanistan] as an ordinary worker."