Even in the prime of his life, at the height of his power, it was difficult for anyone to learn about, much less meet, Mullah Omar. He was simply the most reclusive, secretive leader in the world.
Word of his death Wednesday confirmed just how much of a phantom the father of the Taliban had become. Afghan officials said Omar has been dead for "a couple years."
"I can confirm that Mullah Omar is dead," the spokesman for Afghanistan's National Directorate of Security Abdul Hassib Sediqi told NBC News. "According to our intelligence Mullah Omar has died in a hospital in Pakistan a couple years ago."
Mullah Omar was rarely seen or heard. It's believed he was photographed only twice. But his legend was real enough.
He was famously one-eyed, having lost his right eye to a shrapnel injury, one of four he sustained fighting Soviet troops who occupied Afghanistan in the 1980s. He was so adept with an RPG rocket launcher against Soviet armor that he rose quickly.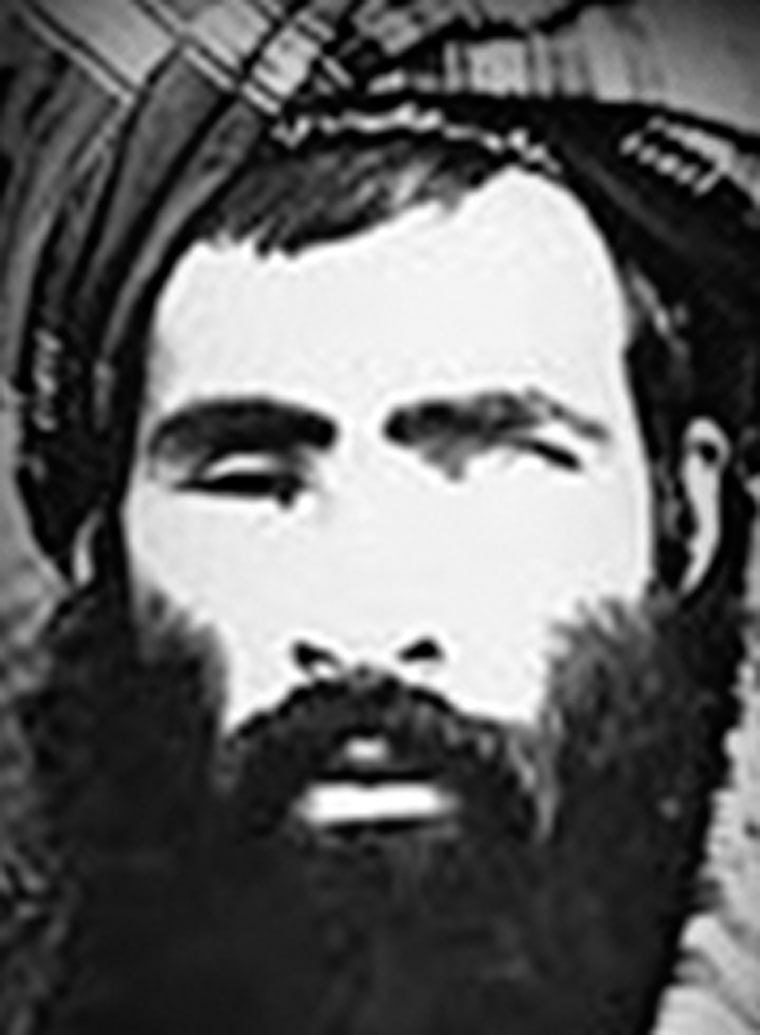 His experience as a Mujahadeen commander gave him the confidence to fight another superpower, the United States.
It also taught him to shun any easily traceable means of communication. He sent messages through trusted couriers on tiny, rolled-up pieces of paper, avoiding mobile phones, satellite phones, video recordings —anything that might identify him to an enemy.
The Taliban claim he was born in 1960 to a religious family who lost at least four members fighting the Soviets and Americans. His years fighting Soviet troops in the depths of Afghan winters led to ill health. Reports about his death suggest he had hepatitis, as well as chest and heart trouble.
Omar was one of the world's most wanted men — the U.S. government put a $10 million bounty on his head — because of his leadership of the Taliban insurgency against U.S. and coalition troops following the 2001 invasion of Afghanistan. The Taliban say his uncle was killed on the first day of the American bombardment in October 2001.
But before that he was a head of government, an enforcer and a spiritual leader.
The "Commander of the Faithful," as he became known, created the Taliban in the early 1990s to fight the warlords and the chaos tearing Afghanistan apart after the retreat of Soviet troops. Before the final victory in Kabul, Omar took a shroud thought to have been worn by the Prophet Mohammad and draped himself in it, receiving a rapturous response from fighters who, from then on, saw him as a spiritual and military leader.
"Simple dress, simple food, simple talk, frankness and informality are his natural habits"
He headed the Taliban council that invited Osama bin Laden, a fellow fighter against the Soviets, to be a guest of the nation in Jalalabad. After 9/11, the council met to decide how to respond to the U.S. demand to hand over bin Laden.
It decided — narrowly, it's believed — to refuse to give him up. That decision led to the overthrow of Omar's government just weeks later. He fled, first to Kandahar and then out of the country.
Little is known of his life after that. Afghan leaders and military commanders say they found it impossible to arrest or kill a man they couldn't identify. It's almost certain he lived in hiding in Pakistan, like bin Laden — probably in the city of Quetta, where he directed the council that led the insurgency against U.S. troops.
It's believed Omar lived humbly, rarely seeing visitors outside his close inner circle. Earlier this year, the Taliban produced a biography of him, claiming he had no home and almost no money but "a special sense of humor."
Any sense of humor was lost on a world that saw only a humorless, ruthless Taliban government that banned television, dancing and kite-flying, whose Ministry of Vice and Virtue patrolled the streets beating women for showing an inch of flesh in public.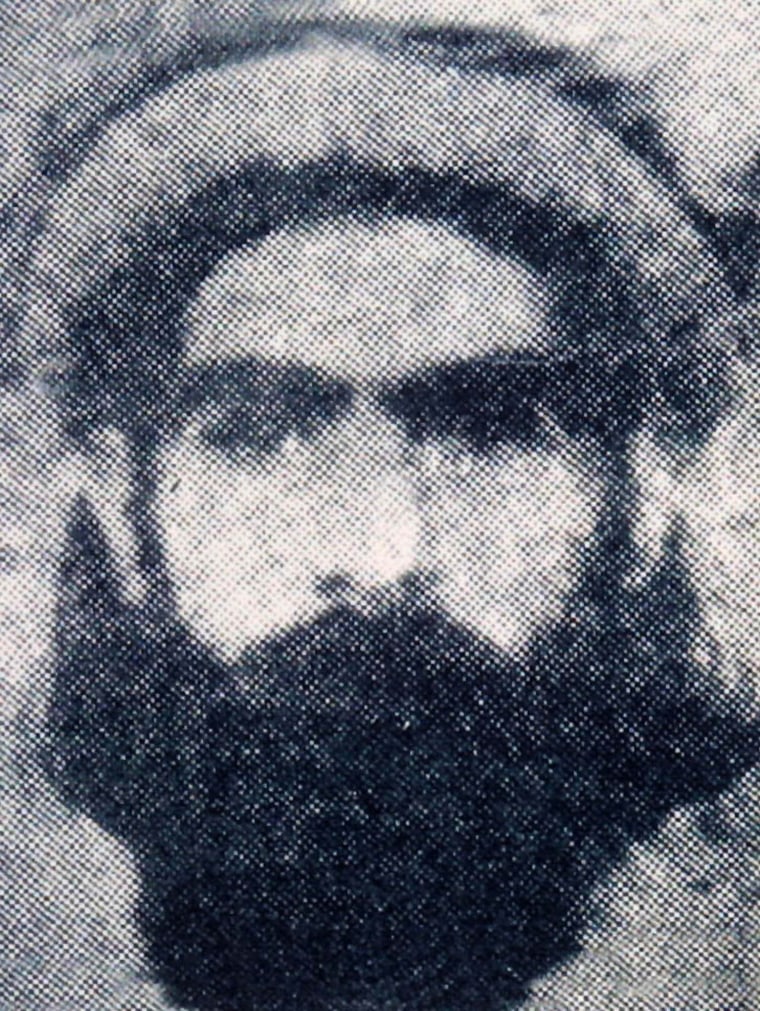 But some, especially Omar's fellow ethnic Pashtuns, yearn for the stability he brought as Afghanistan fails to emerge cleanly from decades of corruption and conflict.
For many in the West, Omar was a cartoon villain, one-eyed and blind to the modern world. For his followers, he was, as the Taliban described him recently, "a unique and charismatic personality":
"Contrary to (other) leaders, he does not want to show off. He is not eager or excited to speak if it is unnecessary to do so. And if needed, his words ... are keen, perceptive and logical. He has adopted a simple and plain style in all aspects of his life. Simple dress, simple food, simple talk, frankness and informality are his natural habits."
Omar had been reported dead many times in recent years. The rumors began when he failed to send audio messages, although they had never been frequent. The only evidence he still was alive was an occasional statement on a Taliban website, the most recent being a comment, purported to be from him, supporting recent peace talks between the Taliban and the Afghan government. Reports he died years ago cast serious doubt on the authenticity of those statements.
The latest claim that Omar was dead is equally contentious. It's claimed he died in Quetta two years ago, probably of hepatitis. A senior member of the Afghan Taliban in Pakistan said, "I am 100 percent sure Mullah Omar is dead, but will not share other information until we have chosen his successor."
Who will that be? There appears to be a succession battle, between Omar's eldest son, Yaqoob, and his deputy Mullah Mansour. Even this is disputed: Some say the reports are part of a CIA plot to destabilize the organization at a crucial moment in peace talks and to encourage factional fighting and defections from the Taliban. Several commanders have left this year to join ISIS.
In life and in death, like bin Laden, Omar was hated and hunted by the West while an inspiration and an icon to generations of his followers — a man who stood up to both the major superpowers of the modern era and who refused to betray the guest of his nation to one.