A suicide car bomb hit a minibus carrying private security guards Monday morning in Kabul, Afghanistan, killing 12 guards and wounding several others, authorities told NBC News,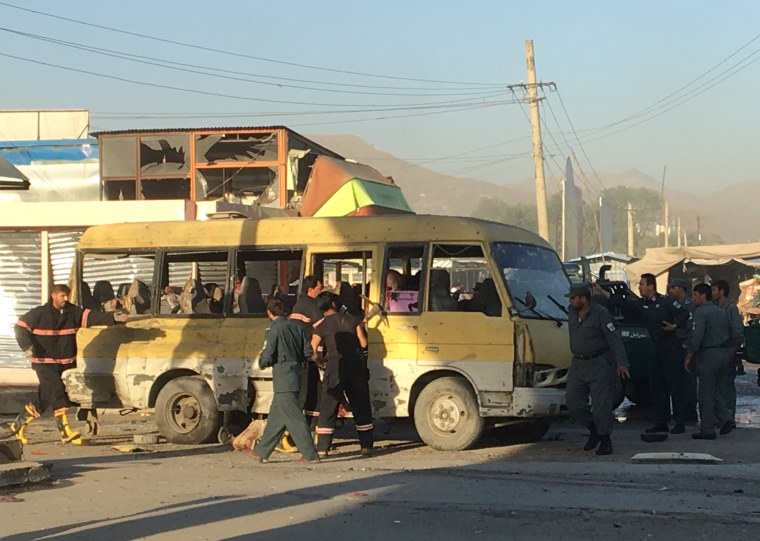 A senior Kabul police official said the guards were from Nepal and were in their way to work in the Banaee area of the capital. It wasn't immediately known whom the guards worked for.
The explosion follows a deadly suicide attack on a bus carrying Justice Ministry staff near Kabul last month and a separate attack on a court in the central city of Ghazni on June 1.
The Taliban claimed both those attacks in revenge for the execution of six Taliban prisoners.
Muslims around the world are celebrating the holy month Ramadan.