KABUL — An Afghan artist is using the blast walls of Kabul's streets to rail against corruption in the heart of the country's capital.
Kabir Mokamel's goal is to use the protective concrete walls that surround Kabul's most important buildings as canvases to beautify the city and inspire regular Afghans with messages of social change.
Ordinary people are encouraged to join his group of volunteers, the ArtLords, to complete the paintings that have appeared around the city, including outside the presidential palace and the Afghan Central Bank.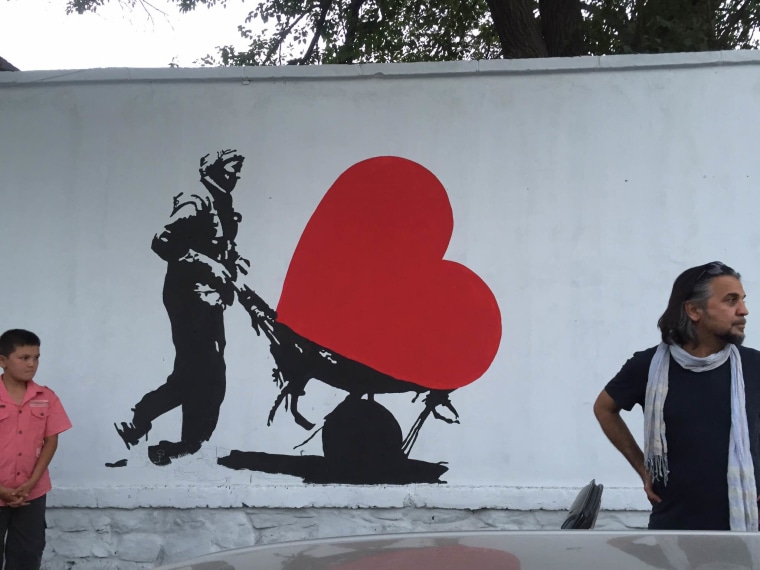 "I think security walls are the most insecure thing I have ever felt or seen and they make the city look really ugly," Mokamel told NBC News. "When you put a piece of art on it ... the wall disappears and it is a completely different space."
On the blast wall surrounding Afghanistan's intelligence agency, the National Directorate of Security (NDS), two big eyes stare out at the city street with the message: "I see you."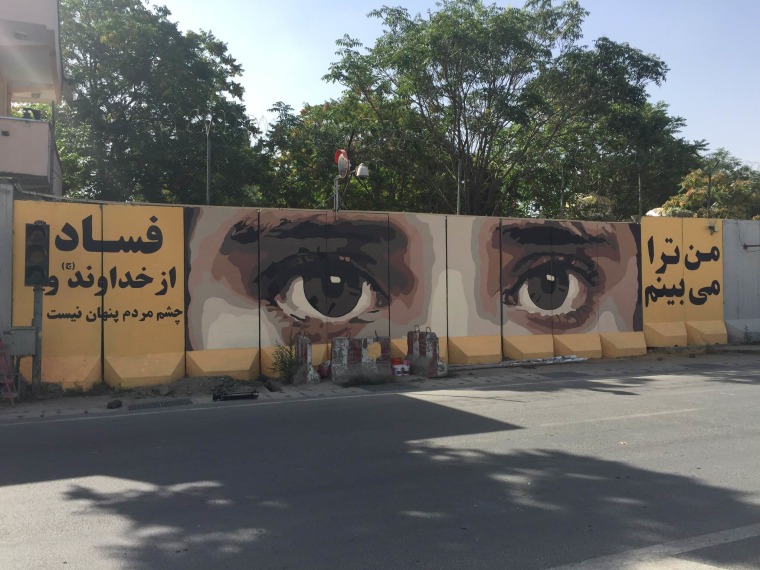 "At first when I saw the big painting of the pair of eyes ... I thought it was to scare off the terrorists," Mohammad Sabir, a 28-year-old employee at the Ministry of Finance told NBC News. "Then I read the message and it is simple but very powerful: I am watching you."
"We can show them another side of Afghanistan. It is not as bad as people think. It is a beautiful country with beautiful people."
"Every corrupt official that passes by or goes in to the building will see it and I think that will have an effect," he continued. "I am a government employee and know exactly what is going on."
The perception of government corruption in Afghanistan has worsened in recent years, according to Transparency International, an anti-corruption advocacy group based in Germany. Afghanistan ranked 172 out of 175 countries for perceived transparency in the public sector last year, according to its research.
"Corruption is a big evil in Afghanistan," Mokamel said. "Everyone is affected by it and we try to create awareness and actually make people who are corrupt uncomfortable by seeing these messages around them."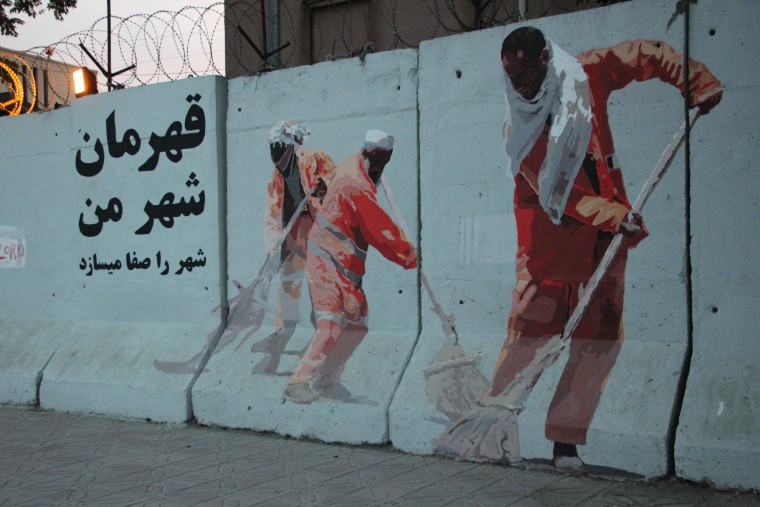 But corruption isn't Mokamel's only target. In addition to protesting violence against women and encouraging access to education, the initiative aims to teach Kabul residents to appreciate each other.
"All our heroes are people who came out of wars," said Omaid Sharifi, 28, an activist who works with Mokamel. "We respect them, but we have everyday heroes in the city that no one notices."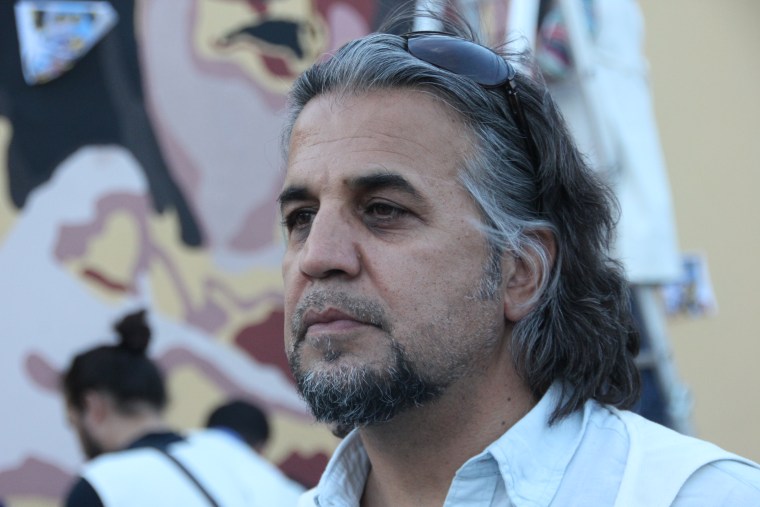 Mokamel said: "The people who sweep the streets, they are our heroes."
One municipality worker said he was very touched that his work had been recognized in this way.
"I have been working in the municipality for 18 years and never once have I been noticed and appreciated," Saleem Shah, 42, said. "I get up at dawn every day and clean the city."
Once he has covered the walls of Kabul, Mokamel wants to take his project to at least four other cities, including Kandahar and Jalalabad — both more conservative than Kabul.
"The people [of Kabul] are actually very happy and very welcoming, most of the time they come and paint with us, they have never tried painting in their lives," Mokamel said. "So we try to show them how to paint and they really enjoy the experience."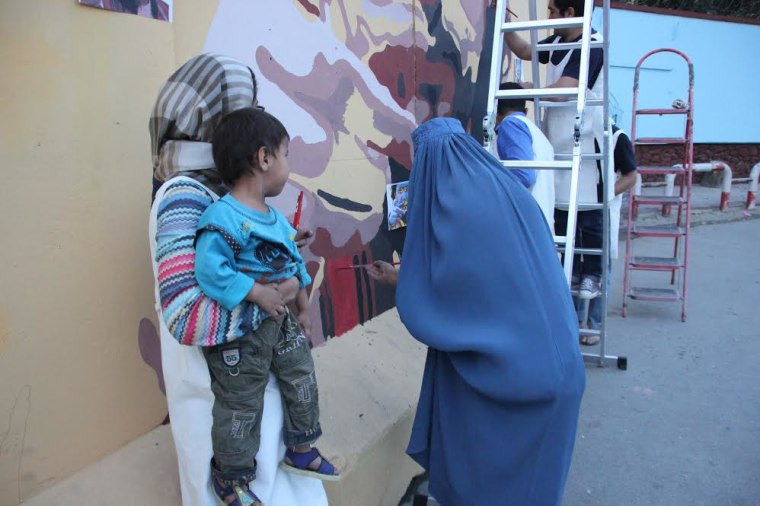 Kabul shopkeeper Ghulam Rasoul is a fan of Mokamel's paintings, and plans to join him soon with some friends to participate in the project.
"The foreigners who come to Kabul only see these ugly walls and hear about violence and explosions," said Rasoul, 34. "We can show them another side of Afghanistan. It is not as bad as people think. It is a beautiful country with beautiful people."