Muslims around the world share an overwhelming disdain for ISIS, according to a recent Pew study.
Donald Trump, the controversial 2016 Republican contender, on Monday called for a "complete" shutdown of Muslims entering the U.S. as a national security measure until our country's leaders "can figure out what is going on."
Related: At South Carolina Rally, Donald Trump Defiant on Muslim Ban
Trump's ban would include tourists and Muslims hoping to enter the U.S. on visas, and comes as authorities uncover more details about the shooters in last week's rampage in San Bernardino, who they believe had been radicalized into following an extreme form of Islam.
But a Pew study last month released days after the coordinated terror attacks in Paris found that in 11 countries with large Muslim populations, the majority of people have negative views of ISIS.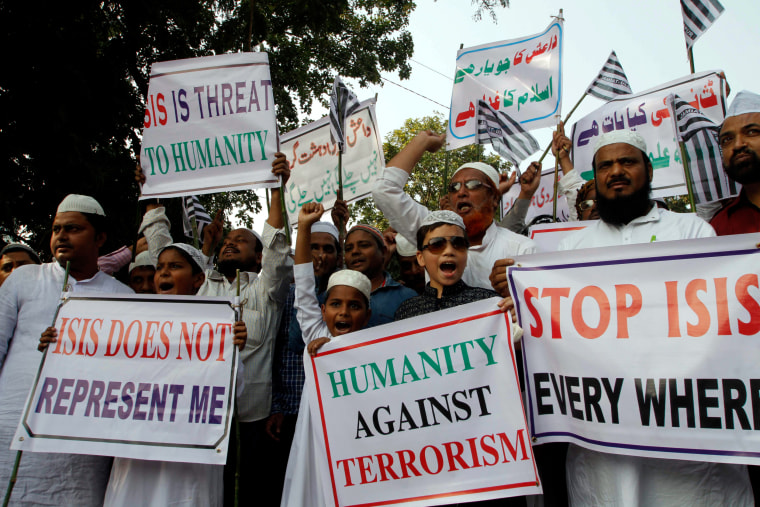 The one exception was Pakistan, where a majority — 62 percent — had no opinion about ISIS. Still, 28 percent said they had an unfavorable view of ISIS, and just nine percent said they had a favorable view.
"In no country surveyed did more than 15% of the population show favorable attitudes toward Islamic State. And in those countries with mixed religious and ethnic populations, negative views of ISIS cut across these lines," the study said.
In addition to Paris, the terror group has taken responsibility for a string of other recent attacks, including ones in Beirut and Baghdad.
In Lebanon, which was attacked by ISIS days before the survey was conducted, 99 percent of people had a very unfavorable view of the group. Israelis (97 percent) and Jordanians (94 percent) were also opposed to ISIS.
The country with the most support for ISIS was Nigeria, where 14 percent held a favorable view. However, that support was sharply divided based on religion.
"An overwhelming number of Nigerian Christians (71%) had an unfavorable view of ISIS, as did 61% of Nigerian Muslims. However, 20% of Nigerian Muslims had a favorable view of ISIS when the poll was conducted in the spring of this year. The group Boko Haram in Nigeria, which has been conducting a terrorist campaign in the country for years, is affiliated with ISIS, though the two are considered separate entities," the study said.