SYDNEY -- A 133-year-old letter has given the first civilian account of the capture of Ned Kelly, Australia's most famous outlaw, and will go on public display for the first time on Monday. 
A young bank teller named Donald Sutherland witnessed Kelly being captured and, in the letter to his parents in Scotland, detailed the shootout with police on June 28, 1880, that ended a standoff known as the Glenrowan Siege.
The homemade armor and helmet Kelly wore during the battle helped make him an iconic figure in Australian history.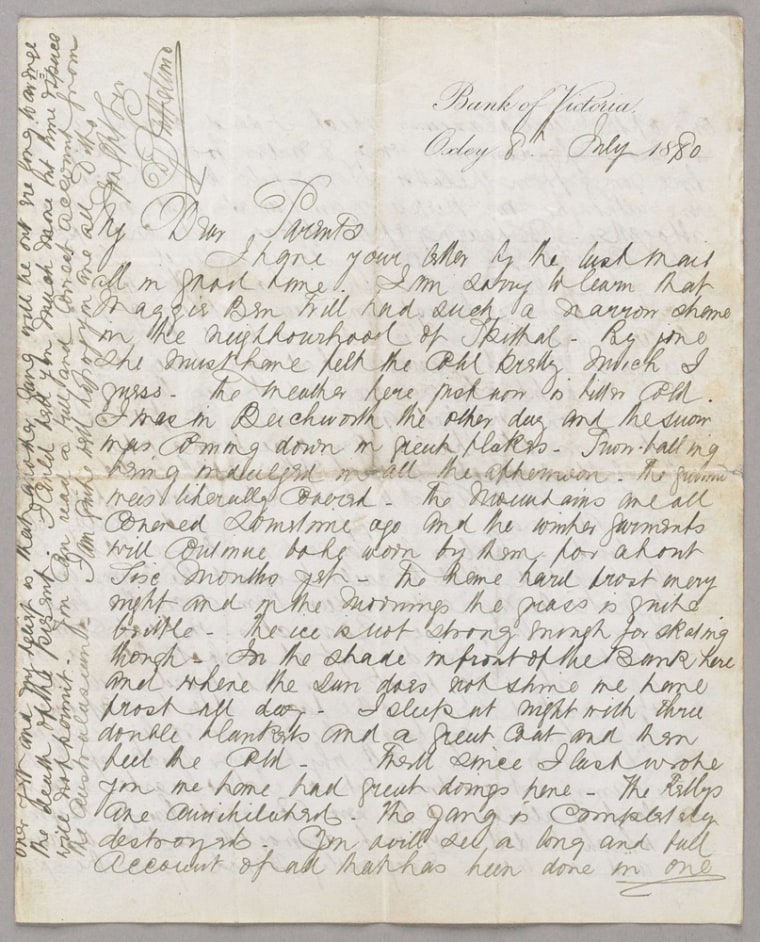 "Ned's armor alone weighed 97 pounds. The police thought he was a fiend seeing their rifle bullets were sliding off him like hail," Sutherland wrote.
"The force of the rifle bullets made him stagger when hit but it was only when they got him on the legs and arms that he reluctantly fell, exclaiming as he did so 'I am done. I am done.'"
Alex McDermott, a research scholar at the State Library of Victoria, said the Glenrowan Siege had been heavily scrutinized in the past century but the letter was the first time the events had been represented in an unbiased and "everyman" perspective.
"To date, every single account has always been from a member of the police or a Kelly family member or adviser," he said. "Sutherland doesn't condemn either side, he just gives it out."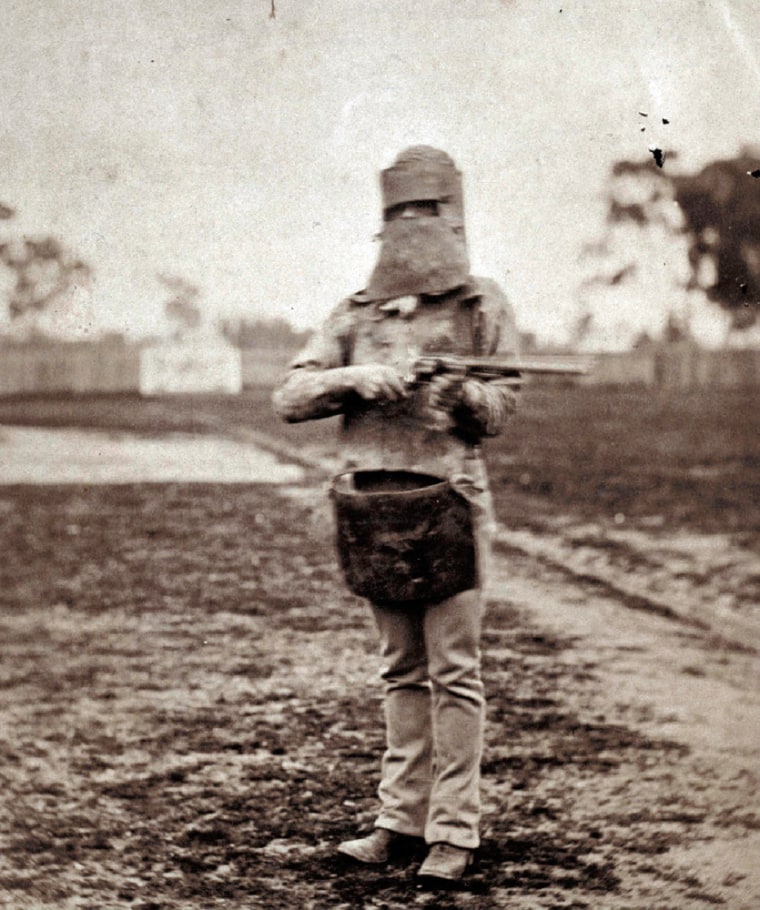 The Kelly Gang was outlawed after they killed three policemen and robbed several banks. They became a symbol of social tensions between poor Irish settlers and the wealthy establishment, with Kelly becoming a folk hero to many for standing up to the Anglo-Australian ruling class.
"He was lying on a stretcher quite calm and collected, not withstanding the great pain he must have been suffering from his wounds," Sutherland wrote, noting that Kelly was comforted by his sobbing sisters after being captured.
The letter passed to Sutherland's descendants in Scotland, England and Canada before the family decided to donate it to the State Library of Victoria in Melbourne, where it will be on view from Monday.
Ned Kelly was hanged for his crimes in 1880. His remains were finally laid to rest in January this year after being exhumed from a mass prison grave.
Related