A home explosion in Wilson, N.Y., has killed a 12-year-old girl and injured four other members of the household.
Seven people lived in the two-story house, which was leveled by the blast Tuesday morning just after 6 a.m. Two of the children weren't home at the time because they stayed with friends overnight, The Buffalo News reported.
When firefighters arrived, several fires were still burning in the wreckage. After digging through the rubble, they found the body of a 12-year-old girl, identified as Sarah Johnson, inside the collapsed home.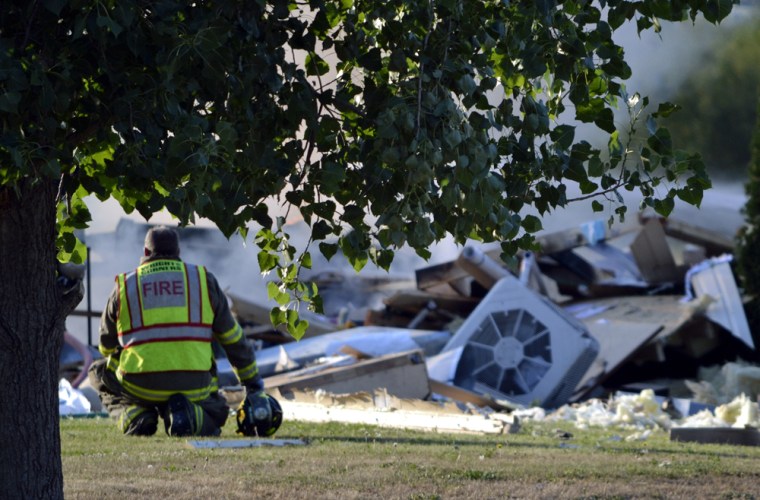 Four other members of the Johnson household -- a mother, father, and two other kids -- were found in a ditch, injured. Two were taken by helicopter to Erie County Medical Center; the other two were taken by ambulance to local hospitals and then transferred to Erie County Medical Center.
In a press conference Tuesday, Niagara County Undersheriff Michael Filicetti said the injured suffered burns and lacerations. Officials were still working to determine the cause of the blast, he said, which shook neighbors' pictures off the walls.
A man who lives next door told NBC affiliate WGRZ.com the explosion was so forceful, it blew his basement windows out.
"I've been in the fire company 47 years, and this is the worst I've ever seen," Richard Townsend of the South Wilson Fire Company told The Buffalo News.
Firefighters were shutting off propane tanks that supplied fuel to the area.
Wilson, a village in Niagara County, is located along Lake Ontario, about 30 miles outside of Buffalo.
More content from NBCNews.com: