ISTANBUL — The Trump administration has repeatedly threatened to impose sanctions on NATO ally Turkey unless it frees an evangelical Christian pastor detained on terrorism and spying charges.
But North Carolina native Andrew Brunson isn't the only American detained in the country.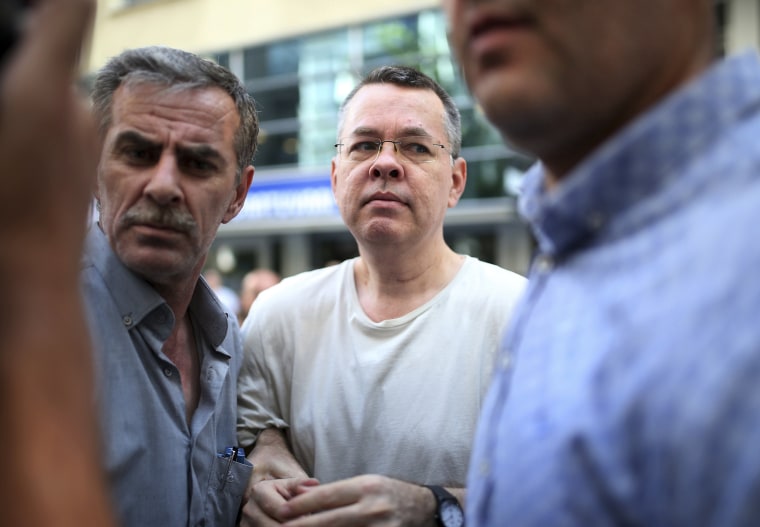 The wife of NASA scientist Serkan Golge says she feels like the U.S. government "is paying less attention" to his case.
"When I read the newspapers, I feel frustrated sometimes like they're only trying to save Brunson but not us," said his wife, Kubra Golge, who like her husband is a dual U.S.-Turkish citizen.
In February, Serkan Golge was convicted of terrorism charges that the U.S. says are "without credible evidence." He was sentenced to 7 1/2 years in prison. Turkey's foreign ministry has said Serkan Golge "was tried by an independent Turkish court and sentenced after a fair trial."
Serkan and Kubra Golge were visiting Turkey with their two sons in July 2016 when the scientist was detained by police amid accusations he was involved in a failed coup.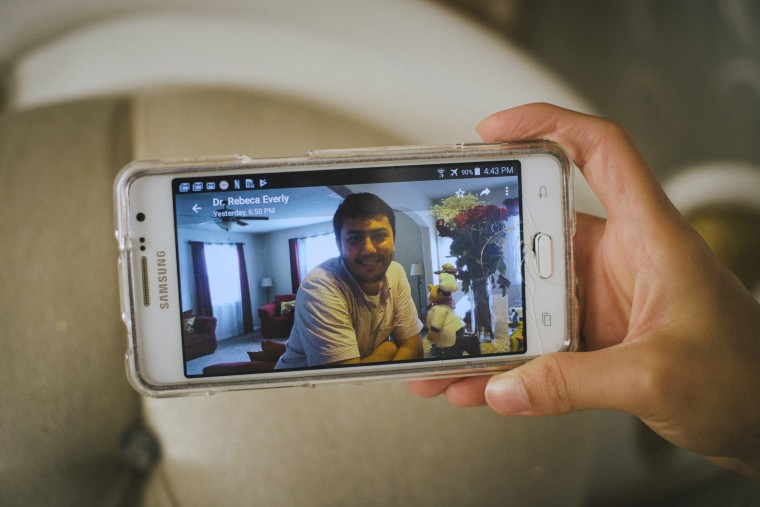 Some 50,000 people have been arrested and more than 110,000 others have been dismissed from government jobs since the coup, according to the Associated Press.
Serkan Golge has been behind bars ever since and his wife said she has been banned from leaving the country with their sons, aged 2 and 7.
The family had to sell their house in Houston, Texas.
She said the prosecutors alleged Serkan Golge was a supporter of U.S.-based cleric Fethullah Gulen, who Turkey accuses of masterminding the coup.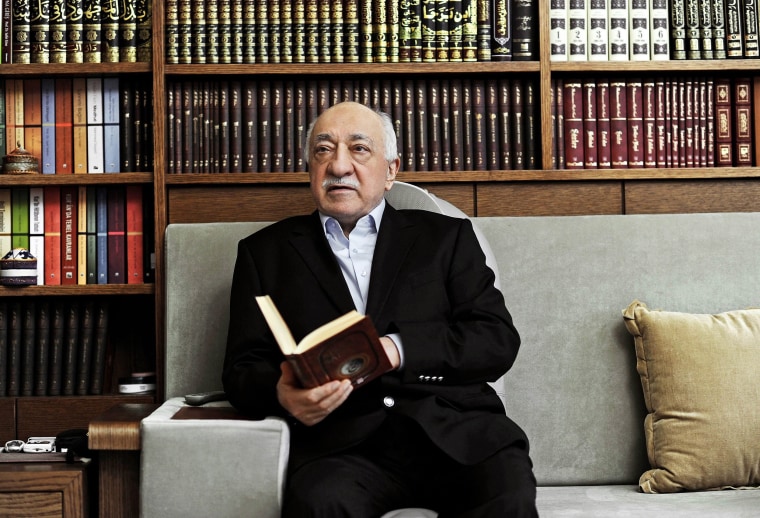 Gulen, who is living in self-imposed exile in Pennsylvania, denies the charge. Washington's refusal to extradite him is a key obstacle in relations with Turkey.
Kubra Golge said she was especially frustrated by a letter signed by 66 senators in April warning Turkish President Recep Tayyip Erdogan the U.S. would take measures if Brunson wasn't released.
The letter did say that other U.S. citizens and Turkish employees of the U.S. government were being detained for political purposes, but only named Brunson and did not detail any other cases.
"I feel frustrated, [Brunson's] not the only guy whose life went down," Kubra Golge said. "We are also citizens."
Vice President Mike Pence and President Donald Trump both mentioned Brunson on Twitter last week, calling him "a great Christian" and an "innocent man of faith."
Those tweets made another American stuck in Turkey wonder if he is getting equal help from the U.S.
"As an American citizen, I wish [the] president and vice president brought up our names," said Ismail Kul, a 45-year-old Turkish-American, who was also jailed following the failed coup.
Kul, a chemistry professor who worked at Pennsylvania's Widener University, lived in the U.S. for 25 years, he said, and was vacationing in Turkey when the coup attempt happened.
He was detained in August 2016 on accusations of links to Gulen. He was released January this year. However, Kul said he is banned from leaving the country.
He questioned whether being Muslim might be the reason his case isn't getting the the same attention as Brunson's.
"[Trump] was saying he's a good Christian, his family needs him, he's a good husband. Are we bad people, you know? Don't my family need me? Didn't I serve America?" Kul said. "Should I change my religion?"
A State Department official told NBC News that it continues to urge Turkish officials to resolve cases of U.S. citizens and local employees of the U.S. government who are detained on "scant evidence."
Howard Eissenstat, a professor of Middle East history with a focus on Turkey at St. Lawrence University in Canton, New York, said evangelicals in the U.S. have been good at mobilizing to support Brunson's case.
"I think that it is very clear that it's Pastor Brunson's case that has sort of grabbed the attention of Washington," he said.
But Eissenstat added that a bill from the Foreign Relations Committee to limit loans to Turkey focused on all U.S. citizens and local employees of the U.S Embassy who have been detained.
Turkish officials have repeatedly said that the country's judiciary is independent. The Turkish foreign ministry did not respond to NBC News' request for comment.
"The administration is continuing to work for the speedy return of all Americans unjustly held abroad, including Pastor Brunson," a U.S. National Security Council spokesperson said in an email. "President Trump will never forget one of our own."