KABUL, Afghanistan — NATO forces launched an airstrike on an Afghan army outpost Monday, killing eight Afghan soldiers and wounding five others in an apparent friendly-fire incident, local officials told NBC News.
Logar province police chief General Mohammad Daud Ahmadi said the attack gone wrong happened in Baraki Barak, around 40 miles south of Kabul. The details were also confirmed by Afghanistan's Ministry of Defense.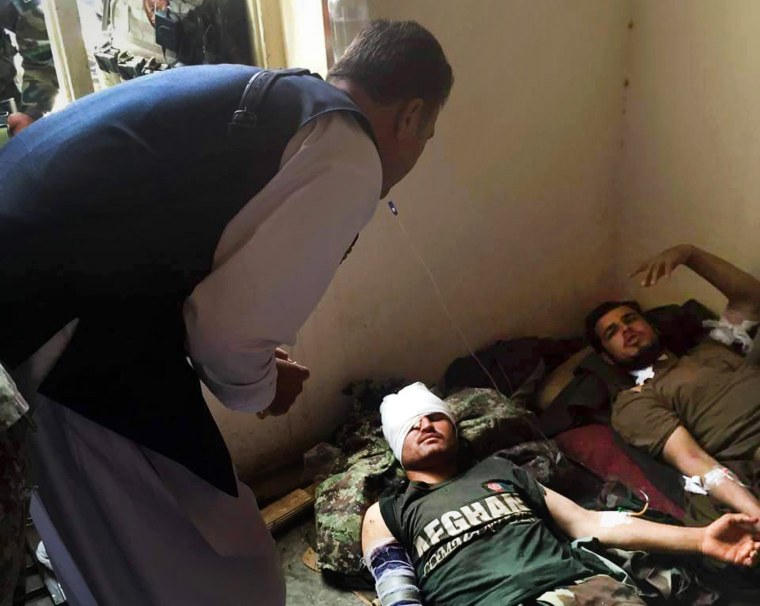 Afghan officials did not say which nation or nations were involved in the airstrike, but a U.S. military official in Kabul said "we are aware of an incident involving U.S. military this morning."
Speaking in a statement, the U.S. official added that the incident was "under investigation."
A later statement by Afghanistan's Ministry of Defense said that helicopters belonging to the U.S.-led military coalition had come under enemy attack in the area and returned fire, mistakenly hitting the army post, according to The Associated Press.
Despite security in Afghanistan being officially handed over to the country's own authorities last year, the U.S. still conducts airstrikes from drones and manned aircraft against the Taliban and other militant groups.