KABUL, Afghanistan — A NATO military convoy was hit by a suicide car bomb in the Afghan capital on Tuesday, officials told NBC News.
The Taliban claimed subsequently claimed responsibility for the blast in the Shah Shaheed area of the city, but NATO said that no coalition forces were killed in the explosion.
Around three or four civilians were injured in the bombing, according to the Ministry of Public Health. Abdul Bashir, a local police officer at the scene, had told NBC News earlier that "many people have been injured and ambulances are rushing [them] to the hospitals."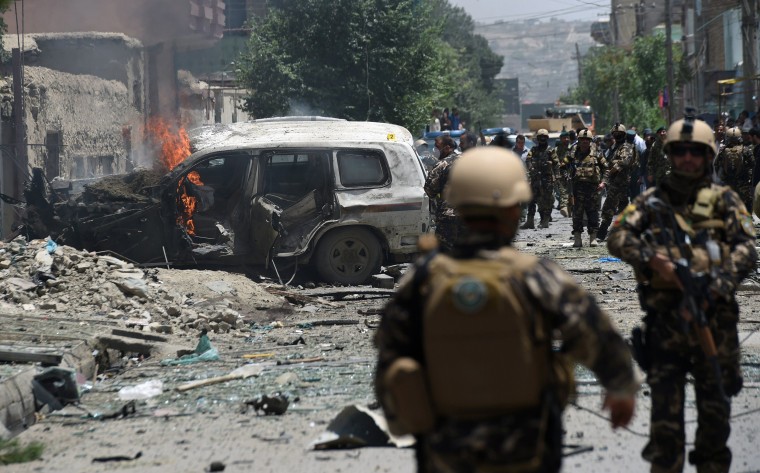 U.S. Army Col. Brian Tribus, spokesman for the NATO mission in Afghanistan, confirmed there had been an "attack on coalition forces" at around 11:30 a.m. local time (3 a.m. ET).
He said the force was "gathering further information on this incident" but confirmed in a statement that no NATO personnel had been killed.