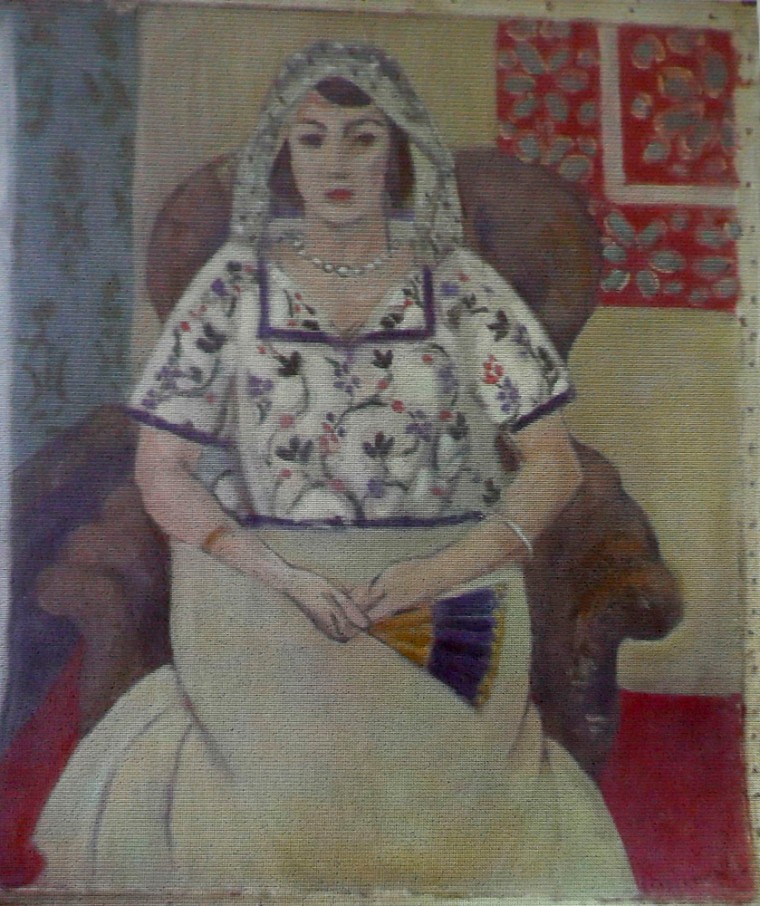 SALZBURG, Austria -- A trove of Nazi-looted art discovered in a German apartment contains previously unknown works by painters including Henri Matisse, officials said Tuesday.
More than 1,400 paintings, drawings and prints were found – dirty, but undamaged – in what experts say is one of the largest and most significant discoveries of masterpieces plundered by the Nazis, and which could be worth more than $1 billion.
"When you're standing in front of these works, which for a long time were believed to have disappeared or to have been destroyed, it is an incredible feeling of joy," Meike Hoffman, art historian at Berlin's Free University, told a news conference in Augsburg, Germany.
"They have an incredible artistic value. Many of the works were not at all known until now," she said, according to Reuters.
Investigators face an enormous and complex task in appraising the works and deciding whether any criminal charges can be brought.
Cornelius Gurlitt, the elderly, reclusive owner of the Munich apartment who was described by neighbors as being "like a ghost," has disappeared.
Hoffmann said that among the previously unknown paintings was a self-portrait by Dix, in impeccable condition, and probably painted around 1919. A similarly unknown Matisse painting, of a seated female figure that he painted several times, probably dated from the mid 1920s and was confiscated in 1942.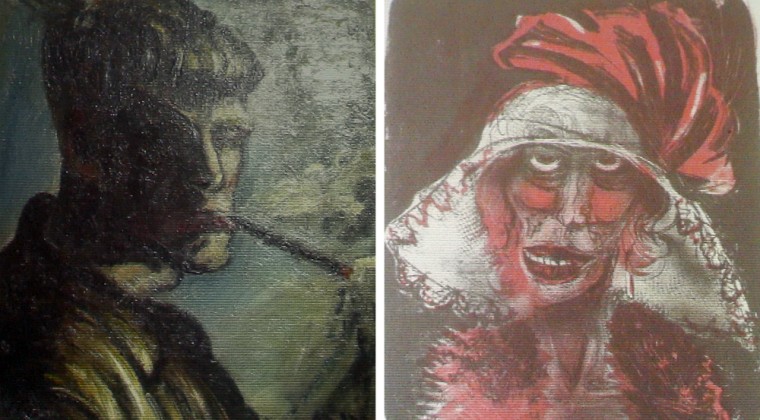 Officials discovered the cache during searches of the Munich apartment in late February and early March 2012. The searches were carried out after Gurlitt, 80, was stopped on a train from Switzerland carrying a large but legal amount of cash.
His father, Hildebrand Gurlitt, was a modern art specialist in the early 20th century. Joseph Goebbels, the Nazi propaganda minister, recruited Gurlitt to raise cash for the Third Reich by selling art that had been deemed degenerate by Adolf Hitler.
When Hildebrand Gurlitt died, in a traffic accident in 1956, his son inherited the art, apparently unaware of its origin.
German magazine Focus, which broke the story about the existence of the haul, said the works were hidden in darkened rooms in the disheveled, food-littered apartment.
However, Siegfried Kloeble from the Augsburg customs investigation office, told Tuesday's news conference that the paintings were "professionally stored and in a very good condition."
Augsburg state prosecutor Reinhard Nemetz said there were "concrete indications" that the works were among those stolen by the Nazis and sold by the Third Reich because they were deemed "degenerate" by Adolf Hitler.
Officials declined to put a value on the haul, but Focus said it could be worth $1.35 billion.
It was not clear why German authorities kept last year's find secret. The British newspaper The Guardian reported that it may be because of diplomatic and legal complications, particularly claims for restitution from around the world.
Meanwhile, neighbors at Gurlitt's dilapidated second home in Salzburg, Austria, said they had not seen the man for two years.
The garden was overgrown and the iron mesh over windows facing the street was rusty.
Neighbor Helmut Ludescher said Gurlitt had lived there for 50 years, but he had not been seen for two years.
"To us, he was like a ghost," Ludescher said. "The only time you ever saw him was when he was driving by in his car and he didn't even look left or right. We didn't have much contact with him; only once I asked him if he was in fact the owner of this house and he was really grumpy and just said 'I won't give you an answer', entered his car and just drove off."
Ludescher said the rumors in the neighborhood were that he was a painter, but the only activity in the building they ever saw was a small light in a room under the roof.
"We never saw any visitors or friends at the house," Ludescher said, adding that there had not been any visible police activity. "I'm surprised they haven't searched the house," he said. "Maybe there are some more paintings hidden inside."
Marcus Neher, spokesman for the prosecutor's office in Salzburg, said there was no current investigation by authorities in Austria into Gurlitt.
"In December 2011 the German authorities approached us for legal assistance in a finance offense case, which was closed due to the low value of the amount," Neher said.
More than 20 percent of the art of Europe was looted by the Nazis under Hitler, and as many as 100,000 works are still thought to be missing, according to the U.S. National Archives.
The allies recovered and cataloged much of the art, which had been stashed by the Germans in churches and other buildings. Gen. Dwight Eisenhower personally inspected some of the stolen treasures after the allied victory.
Andy Eckardt reported from Mainz, Germany. NBC News' Erin McClam, in New York, and Reuters contributed to this report. 
Related: 474-year-old painting stolen by Nazis given to owner's heirs