MAINZ, Germany — The last known Nazi collaborator living in the U.S. was deported to Germany overnight.
Jakiw Palij, 95, had lived in New York City for decades. He served as a guard at a Nazi forced labor camp during the Second World War.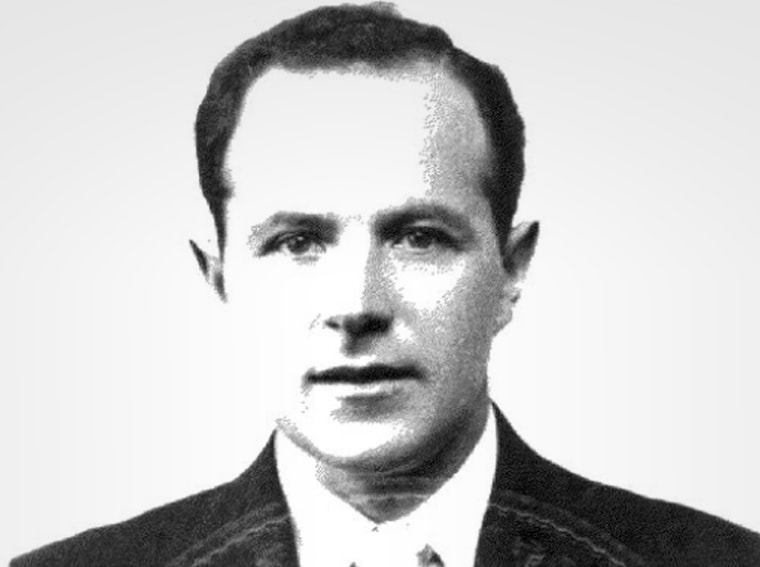 In a statement released by the White House after Palij landed in Germany early Tuesday, President Donald Trump commended the actions of Immigration and Customs Enforcement for "removing this war criminal from United States soil."
"Despite a court ordering his deportation in 2004, past administrations were unsuccessful in removing Palij," the statement said. "To protect the promise of freedom for Holocaust survivors and their families, President Trump prioritized the removal of Palij."
Palij, an ethnic Ukrainian, lived quietly in the U.S. for years, as a draftsman and then as a retiree, until nearly three decades ago when investigators found his name on an old Nazi roster and a fellow former guard spilled the secret that he was "living somewhere in America."
Members of New York's congressional delegation last year urged the Trump administration to deport Palij, whose citizenship was revoked in 2003 based on his wartime activities, human rights abuses and immigration fraud. A federal court also ruled that he had assisted in the persecution of prisoners at the camp, though it stopped short of finding him responsible for deaths.
Palij was born on former Polish territory, an area now in Ukraine. He immigrated to the U.S. in 1949 and became a citizen in 1957, but concealed his Nazi service, saying that he spent World War II working in a factory on a farm.
Palij told Justice Department investigators who showed up at his door in 1993: "I would never have received my visa if I told the truth. Everyone lied."
Palij later admitted to officials that he had attended a Nazi SS training camp in Trawniki in German-occupied Poland and then served as an armed guard at its adjacent labor camp.
According to the United States Holocaust Memorial Museum, the Trawniki camp was part of "Operation Reinhard," the Nazi operation to murder the approximately 2 million Jews residing in German-occupied Poland.
On Nov. 3, 1943, SS and police units shot to death around 6,000 Jewish inmates at the camp, killing almost all of its prisoners in a single massacre.
Palij has said he was forced to be a guard.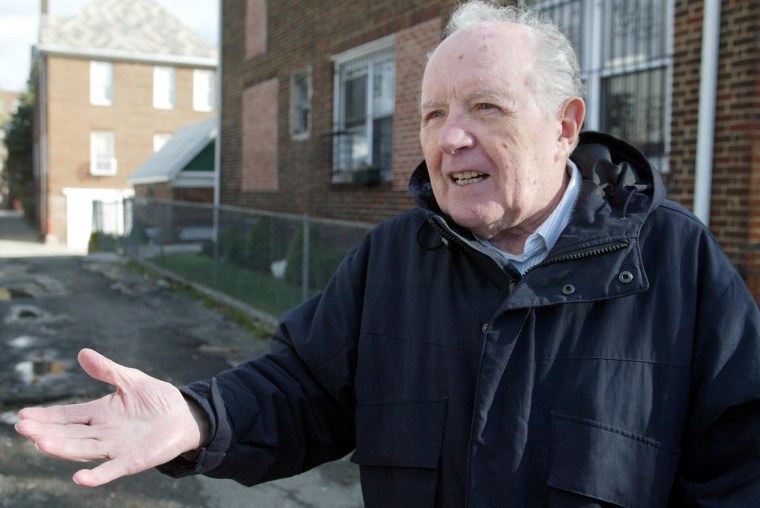 "By serving as an armed guard at the Trawniki Labor Camp and preventing the escape of Jewish prisoners during his Nazi service, Palij played an indispensable role in ensuring that the Trawniki Jewish victims met their horrific fate at the hands of the Nazis," the White House statement said.
But because Germany, Poland, Ukraine and other countries had refused to take him, he continued living in limbo in the two-story, red-brick home in Queens he shared with his wife, Maria, now 86. His continued presence there outraged the Jewish community, attracting frequent protests over the years that featured such chants as "your neighbor is a Nazi!"
The White House statement added that the Trump administration needed to conduct extensive negotiations with Germany to secure Palij's deportation because he never held German citizenship.
Germany's Foreign Office said its decision to take Palij in showed the country was accepting its "moral responsibility."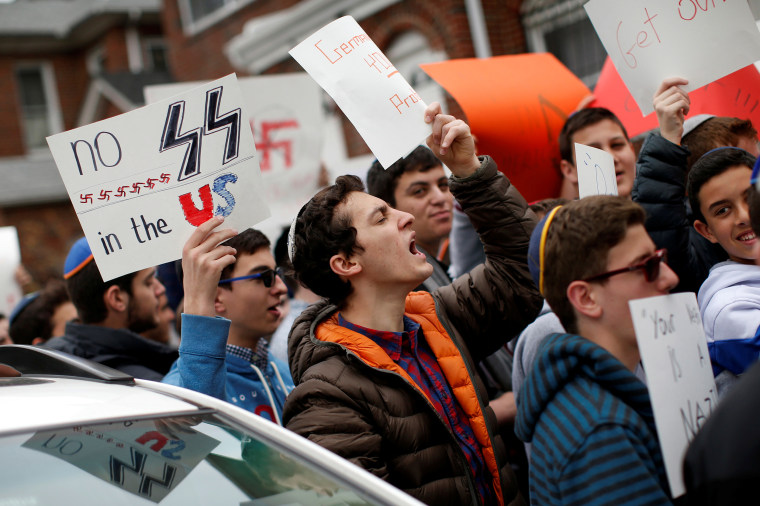 Foreign Minister Heiko Maas told the German tabloid Bild that those who "committed the worst crimes on behalf of Germans" would be held accountable.
Germany's Interior Ministry and Justice Ministry and Chancellor Angela Merkel's office did not immediately comment on where Palij would be taken in Germany and what exactly would happen to him. Local media reported Palij was transferred by ambulance to a nursing home.
German prosecutors have previously said it does not appear that there's enough evidence to charge him with wartime crimes.
Palij's deportation is the first for a Nazi war crimes suspect since Germany agreed in 2009 to take John Demjanjuk, a retired Ohio autoworker who was accused of serving as a Nazi guard.
He was convicted in 2011 of being an accessory to more than 28,000 killings and died 10 months later, at age 91, with his appeal pending.
Carlo Angerer reported from Mainz, Germany, and Matthew Devine and Kurt Chirbas from New York.