At least 68 people died when a passenger jet crashed into a gorge in central Nepal, authorities said Sunday. 
After it took off from the country's capital, Kathmandu, Yeti Airlines Flight 691 was bound for the newly opened Pokhara International Airport when it went down, Nepal's Civil Aviation Authority said in a statement.
A total of 72 people, including four crew members, were on board, the statement said, and 68 bodies were found. Among them were the bodies of 15 foreign nationals — those of five Indians, four Russians, two South Koreans and one apiece from Ireland, Australia, Argentina and France, it said.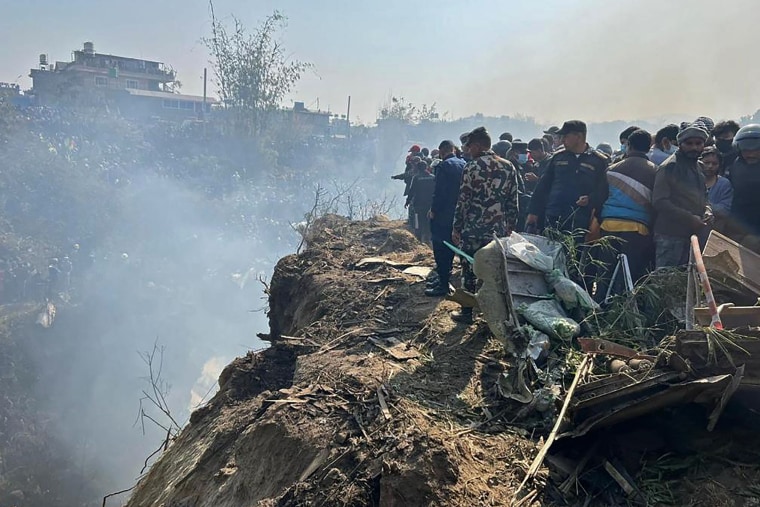 It was not immediately clear what caused the plane to crash. The flight tracking website Flightradar24 said on Twitter that the aircraft, an ATR 72-500, was 15 years old. 
Prime Minister Pushpa Kamal Dahal, who rushed to the airport, tweeted that he was "deeply saddened." 
Dahal set up a panel to investigate the accident, The Associated Press reported. "The incident was tragic. The full force of the Nepali army, police has been deployed for rescue," he said, the AP reported.
Images and videos shared on social media showed billowing plumes of smoke as rescue workers, Nepali soldiers and crowds of people gathered around the wreckage.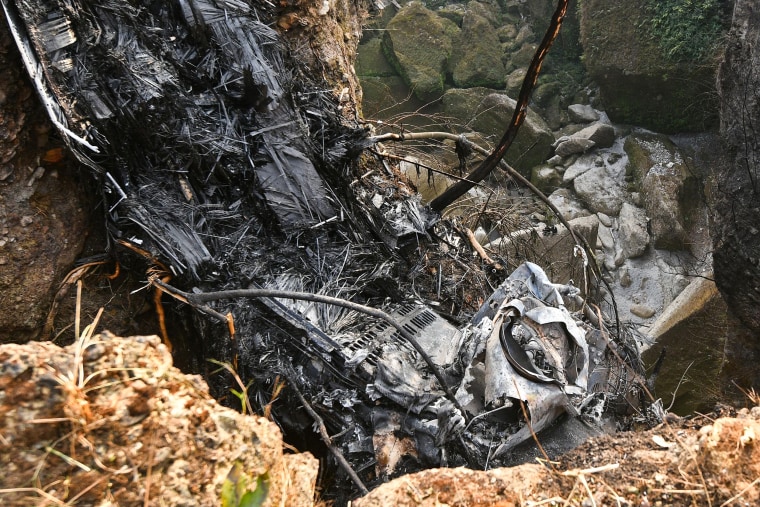 "Half of the plane is on the hillside," said resident Arun Tamu, who told Reuters he reached the site minutes after the plane went down. "The other half has fallen into the gorge of the Seti River." 
Khum Bahadur Chhetri, who saw the crash from his home, told the news agency that residents had taken two passengers to the hospital.
Pokhara, 125 miles west of Kathmandu, is the gateway to the Annapurna Circuit, a popular hiking trail in the Himalayas. Pokhara International Airport began operations only two weeks ago.
The plane's manufacturer, ATR, tweeted that its specialists were "fully engaged to support both the investigation and the customer."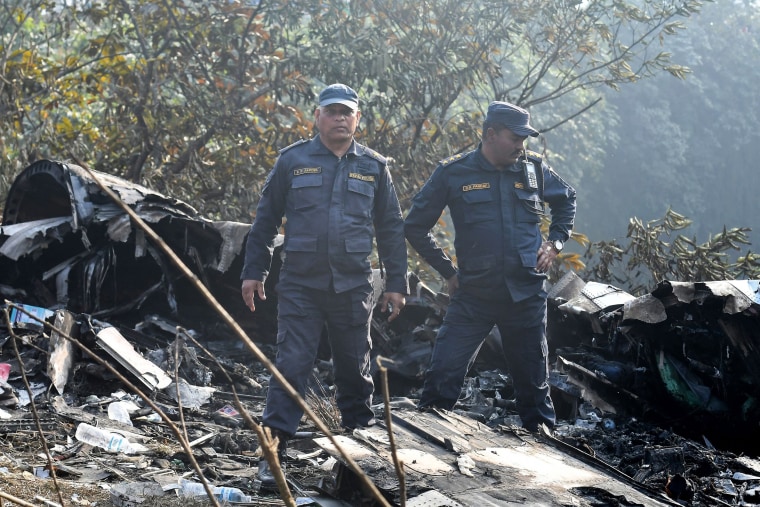 "Our first thoughts are with all the individuals affected by this," it said.
ATR 72s were used in two deadly crashes just months apart in 2014 and 2015 flying over Taiwan. A TransAsia ATR 72-500 flight crashed trying to land on Penghu in July 2014, killing 48 people onboard. Then, the next February, an ATR 72-600 crashed shortly after takeoff, killing 43 people.
Nepal, home to eight of the world's 14 highest mountains, including Mount Everest, has a history of air crashes. Almost 350 people have died in crashes since 2000. Sudden weather changes can make for hazardous conditions. 
It will be Nepal's deadliest crash since 1992, when all 167 people aboard a Pakistan International Airlines plane died when it plowed into a hill as it tried to land in Kathmandu.
Last year, 22 people died when a plane crashed on a mountainside in Nepal. In 2018, a US-Bangla passenger plane from Bangladesh crashed on landing in Kathmandu, killing 49 of the 71 people aboard the aircraft.
The European Union has banned Nepali airlines from its airspace since 2013, citing safety concerns.