TEL AVIV — Just over a year after being ousted, former Israeli Prime Minister Benjamin Netanyahu appeared to be on the verge of a political comeback in Tuesday's election with the help of a far-right party led by one of the country's most extreme politicians.
Israeli exit polls indicated that the bloc led by Netanyahu was winning a slim majority in the 120-member parliament, while the outgoing coalition, led by Prime Minister Yair Lapid, was projected to win 54 seats.
Elections officials worked through the night tallying votes. Early on Wednesday, nearly 45% of the ballots had been counted, and the final outcome remained unclear.
If the projections hold up, it would be a remarkable turnabout for Netanyahu, who had been Israel's longest-serving prime minister and whose 15-year run was brought to an end last year by an unusual coalition of opposition parties.
'Nothing is guaranteed'
The coalition that unseated Netanyahu collapsed in June amid ideological differences, plunging Israel into its fifth election in less than four years — and opening the door to a potential return by Netanyahu, 73, who is also standing trial on corruption charges.
"I'll replace this government, I hope — although nothing is guaranteed," he said in an interview Oct. 18.
Netanyahu's hopes of forming a 61-seat majority government rest in part on the support of the far-right Jewish Power party (Otzma Yehudit). 
Once shunned by Israel's political mainstream, Jewish Power and other far-right parties are enjoying unprecedented popularity heading into this election. 
Most polls showed them winning up to 10% of the seats in the Knesset, Israel's parliament. If that projection holds, it would make them the third-largest faction in parliament and give them significant leverage in potential coalition negotiations with Netanyahu. 
It would likely also mean a Cabinet post for Itamar Ben Gvir, the firebrand leader of Jewish Power. Among other things, he supports deporting Arab citizens who are deemed to be "disloyal" to Israel.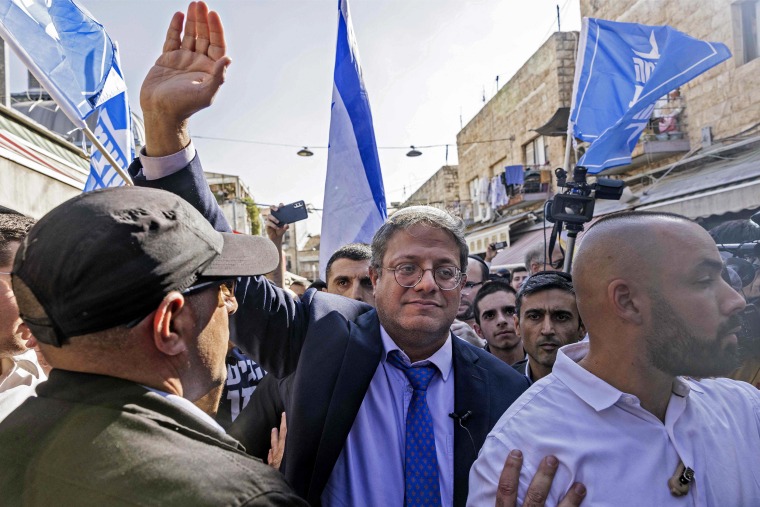 Ben Gvir, 46, first caught national attention in 1995 when, as a far-right activist protesting the Oslo agreement between Israel and the Palestinians, he broke a hood ornament off the car of then-Prime Minister Yitzhak Rabin. 
"We got to his car, and we'll get to him," he told a television interviewer at the time. Weeks later, a right-wing extremist assassinated Rabin. 
Ben Gvir was never implicated in the killing, and he has since said he meant only to shout at Rabin.
He went on to pursue a legal career built mainly on defending Jewish extremists accused of attacking Palestinians. And he built up a criminal record of his own.
In 2007, Ben Gvir was convicted of supporting a terrorist group and inciting racism after he held anti-Arab signs at a protest. 
Yishai Fleisher, a spokesman for Ben Gvir, said in a recent interview that Ben Gvir has since moderated his views. 
"He says, 'I've grown up, I now have kids, I want to be a practical person.' He's a man that has been really a phenomenal trial attorney in the Supreme Court of Israel. He's a person who works within the system," Fleisher said.
Twice in the last year, Ben Gvir has pulled a gun in confrontations with Palestinians. He claims both instances were self-defense. In a concession to the optics of mainstream Israeli politics, Ben Gvir now urges his supporters to shout "death to terrorists" rather than "death to Arabs."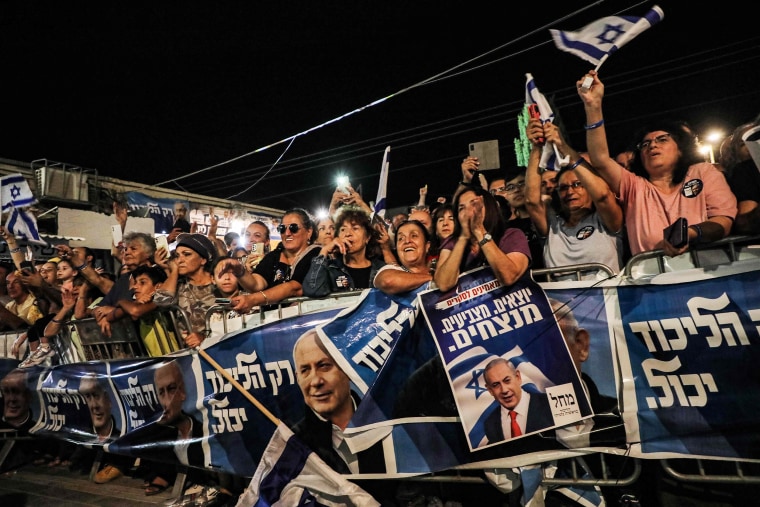 His policies center on a harsher approach to the nearly 2 million Palestinians who live inside Israel and hold Israeli citizenship, as well as Palestinians in the blockaded Gaza Strip and the occupied West Bank. 
His flagship proposal is the deportation of Palestinian citizens deemed "disloyal" to Israel — including some democratically elected Arab politicians who sit alongside him in parliament. 
Asked about the policy, Fleisher said: "Israel is first and foremost the Jewish state, and it's created to defend the Jewish state. It's not really created to be a democracy."  
One of the Arab lawmakers Ben Gvir has threatened to deport is Ahmad Tibi, a veteran member of parliament. Tibi said he did not think Ben Gvir would stop at deporting lawmakers.
"When he is talking about me and my colleagues, expelling them to Syria or to Gaza, he is thinking about the whole Arab minority," he said.
Netanyahu has been deeply involved in mediating among far-right parties to ensure they all cross the vote threshold needed to enter parliament. This summer, he hosted Ben Gvir and other far-right leaders at his seaside residence.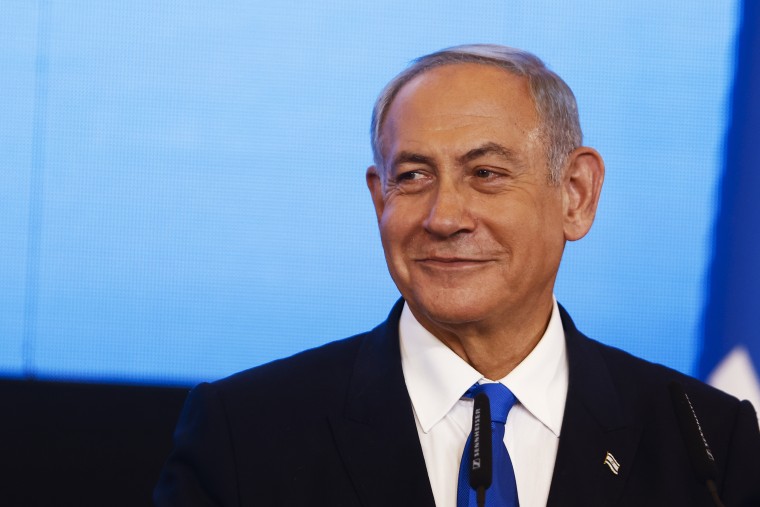 During the 2021 election — when Jewish Power was barely scraping by the threshold — Netanyahu said Ben Gvir was "not fit" to be a minister. In this election — with Jewish Power surging in the polls — Netanyahu has said he would "certainly" offer Ben Gvir a ministerial post. 
"There is no far right without Netanyahu," said Merav Michaeli, the leader of the center-left Labor Party. 
"It is going to be so harmful for Israel if we have such extreme right-wing people in the Cabinet, in the government," he said. "I'm really, really worried about what that would do to Israel's position in the world and to its relationship with its allies."
In Washington, even traditional supporters of Israel have sounded the alarm over the prospect of far-right politicians' sitting around the Cabinet table — and potentially opposite Biden administration officials during diplomatic talks. 
"I urge Israeli political leaders from all sides of the political spectrum to ostracize extremists like Itamar Ben-Gvir," Rep. Brad Sherman, D-Calif., said on Twitter. "These extremists undermine Israel's interests and the U.S.-Israel relationship."
A spokesman for Netanyahu did not reply to a request for comment. In public remarks, Netanyahu has been scornful of U.S. pressure urging him not to join forces with Jewish Power.
"We are a democracy, and we will decide who will be in the next government," he said in a recent radio interview.
Ned Price, a spokesman for the U.S. State Department, said: "This will be up to the people of Israel to decide the configuration of their next government. No matter the shape of the Israeli coalition and government, our relationship will be strong and enduring."