The deadline for Israeli Prime Minister Benjamin Netanyahu's chief political rival to form a government elapsed Wednesday, increasing the chances the nation will be headed toward an unprecedented fourth election in little over a year.
Last-minute talks between Netanyahu and the Blue and White alliance's leader Benny Gantz failed to form a coalition for Israel's next government, as well as failing to form a national "emergency" government with Netanyahu. This means the task of forming the government will now return to the Israeli parliament for a period of 21 days.
Israeli President Reuven Rivlin on Monday agreed to Gantz's request to extend his mandate giving him two more days to pursue coalition talks with Netanyahu's right-wing Likud party. Rivlin had already declined an earlier request by Likud to hand the mandate to Netanyahu.
Gantz, who has battled against Netanyahu in three elections in the past year, was handed the mandate to form a new government by Israel's president last month, after a slim majority of lawmakers endorsed him to be prime minister following the March 2 elections.
With this majority, Gantz, initially pursued legislation that would prevent an indicted lawmaker from becoming prime minister. In November, Netanyahu was indicted on charges of bribery, fraud and breach of trust. He denies any wrongdoing.
But in an about-turn last month, Gantz decided to pursue a national "emergency" government with Netanyahu to face the coronavirus pandemic. The move has cost him the unity of his Blue and White political alliance as his co-leaders, Yair Lapid and Moshe Ya'alon, filed a request to split from the rest of the alliance in the Israeli parliament, known as the Knesset.
Meanwhile, talks between Gantz and Netanyahu stalled reportedly over disagreements to do with judicial appointments, as well as reported fears on the part of Netanyahu that once they sign the deal, the Supreme Court will rule that he cannot serve as prime minister with an indictment.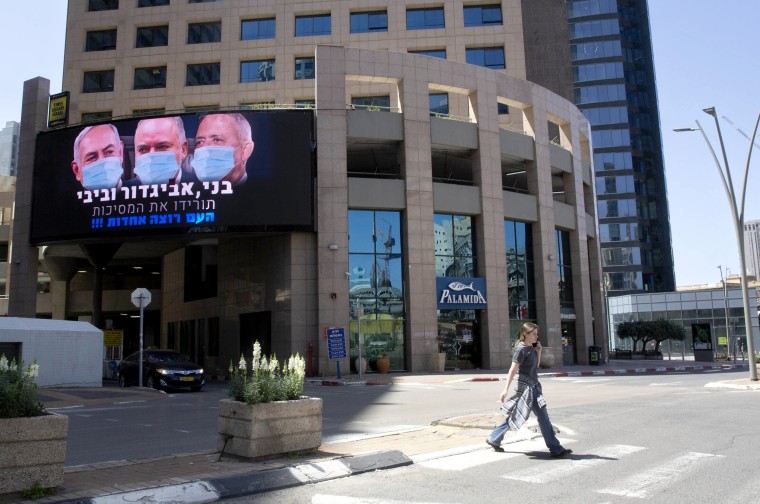 Now, for a period of 21 days, a majority of Knesset members will be able to recommend a candidate to form the next government. If a majority can be found for one candidate, he or she would then have 14 days to form the government.
If this stage results in no government being formed, Israel will be headed back to the polls for an unpopular fourth election in just over a year.
The nationwide vote March 2 saw neither Netanyahu's Likud party nor the Blue and White capturing enough seats to form a majority government even with the backing of smaller parties.
But a Monday poll from Israel's Channel 12 news said that if an election were held now, Netanyahu's Likud party would see a four-seat boost to 40 in the 120-member Knesset, while Gantz's weakened Blue and White party would win only 19. The poll also found that some 64% of citizens were satisfied with Netanyahu's handling of the pandemic.