Archaeologists have discovered a small bedroom in a Roman villa near Pompeii that was almost certainly used by slaves, throwing light on their lowly status in the ancient world, the culture ministry said on Sunday.
The room was found at the Civita Giuliana villa, 2,000 fee- north of the walls of Pompeii, which was wiped out by a volcanic eruption of Mount Vesuvius nearly 2,000 years ago.
It contained two beds, only one of which had a mattress, two small cabinets and a series of urns and ceramic containers, in which the remains of two mice and a rat were found.
"These details once again underline the conditions of precarity and poor hygiene in which the lower echelons of society lived during that time," the culture ministry said in its statement.
Materials such as furniture and fabric, covered by the devastating blast of rock fragments, gas, and ash from Vesuvius, decomposed over the years, leaving a void in the debris.
When filled with plaster, this void reveals the original shape and contours of the long-gone material, including the outline of a crumpled blanket left on the bed netting.
"It looks like a photograph. ... However, this is an image from almost 2000 years ago," the ministry said.
No traces were found of grates, locks, or chains to restrain the room's inhabitants.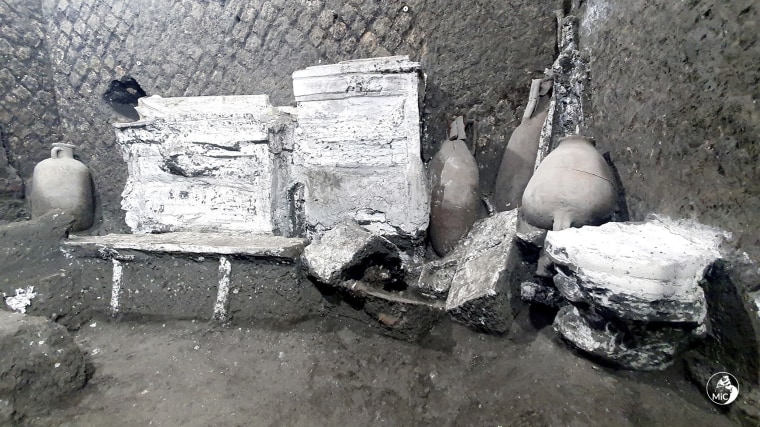 "It seems that control was primarily exerted through the internal organization of servitude, rather than physical barriers and restraints," said Gabriel Zuchtriegel, the director of the Archaeological Park of Pompeii.
Excavations at the Civita Giuliana villa were carried out in 1907-1908, and then again from 2017, when police realized the site was being plundered by illegal diggers.
Archaeologists said part of one of the beds had been destroyed by a tunnel used by robbers to access another part of the villa.
Pompeii and the surrounding countryside were submerged by volcanic ash when Mount Vesuvius exploded in AD 79, killing thousands of Romans who had no idea they were living beneath one of Europe's biggest volcanoes.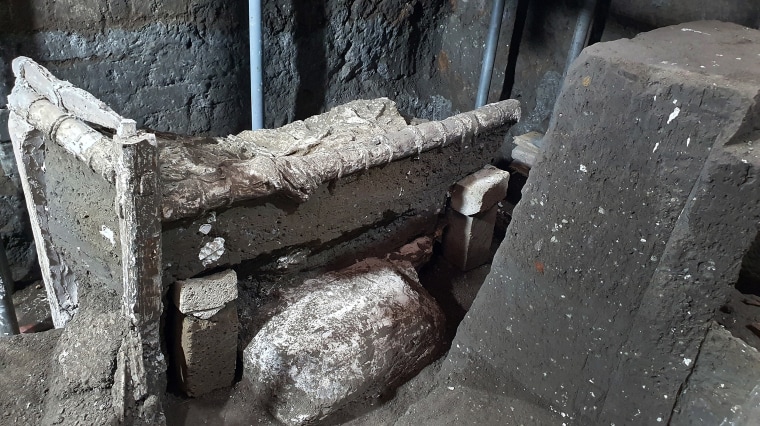 The eruption buried the city in a thick layer of ash, preserving many of its residents and buildings.
The site has seen a burst of recent archaeological activity aimed at halting years of decay and neglect, largely thanks to a recently concluded 105 million-euro ($115.58 million) EU-funded project.
Culture Minister Gennaro Sangiuliano said on Sunday that conservation and research efforts would continue.
"What we are learning about the material conditions and social organization of that era opens up new horizons for historical and archaeological studies," he said.