Analysis
TEHRAN, Iran – President Hassan Rouhani's inaugural speech and proposed cabinet picks offered hope to those within Iran and around the world looking for a change from his hard-line predecessor Mahmoud Ahmedinejad.
"I want to restore hope to the Iranian people and fix the economy and get rid of these cruel sanctions," the moderate cleric said in a speech.
Iran is both under U.N. sanctions and unilateral Western oil and banking sanctions over its refusal to halt uranium enrichment, a process that can be used to build nuclear weapons. Iran says the program is aimed at generating electricity and producing treatments for cancer patients.
Rouhani, Iran's former chief nuclear negotiator who won a landslide victory in June 14 presidential elections, also spoke about dialogue with the West.
"If you seek a suitable answer, speak to Iran through the language of respect, not through the language of sanctions," he added.
Iran's economy is feeling the heat from sanctions, with inflation running at more than 35 percent and a sharply depreciating currency.
His proposed cabinet -- parliament has 10 days to approve the list -- is dominated by reform-minded or moderate technocrats who have served in the previous governments of the country's leading reformist Mohammad Khatami and moderate leader Akbar Hashemi Rafsanjani.
Rouhani's choice for foreign minister, Mohammad Javad Zarif, was educated at the University of Denver and is a former ambassador to the United Nations. Zarif has spent a large portion of his adult life in the United States, and his appointment could be an indication that Rouhani is serious about engaging with the West.
Proposed chief of staff Mohammad Nahavandian is the former head of Iran's Chamber of Commerce, Industries and Mines and a businessman with a doctorate in economics from George Washington University.
Mahmoud Alavi, a cleric and former lawmaker, was tapped as minister of intelligence, and Hossein Dehghan, an ex-commander in the powerful Revolutionary Guards, as defense minister.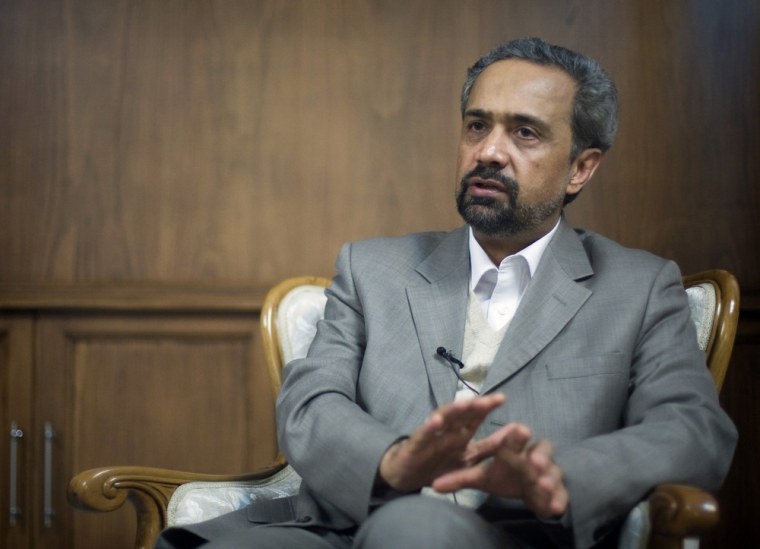 According to Sasan Aghlani of the international think tank Chatham House in London, the West should take advantage of any opportunities presented by the new administration.
"Rouhani's background as a cleric and as the Supreme Leader's confidant should not be misread as obstacles to change," he wrote in a commentary piece. "Western governments should instead take full advantage of these facts: They now deal with a leader who understands their perspectives and is well placed to assure [Supreme Leader] Ayatollah Khamenei that a nuclear deal is in the Islamic Republic's best interest."
Khamenei is widely seen as the most powerful man in Iran. 
Rouhani is also saying the right things for reform-minded people within Iran.
"The Iranian people voted 'yes' to moderation," Rouhani said in his swearing in address. "The Iranian people want to live free."
He also touched on the issue of women's rights and freedoms, stressing the need for more gender equality legally and in the workplace. As it is, women enjoy fewer rights than men. For example, a woman cannot get divorced or leave the country without her husband's permission.
Despite the rhetoric on women's rights, however, Rouhani did not submit the name of any female ministers.
The Associated Press contributed to this report. 
Related