TOKYO -- About 3,175 gallons of highly contaminated water spilled into the ground at Japan's Fukushima nuclear plant earlier this week, one of the worst incidents since last August when a series of radioactive leaks sparked international alarm.
The Tokyo Electric Power Company (TEPCO) said a worker found water overflowing from a tank during a routine patrol of the site devastated by a 2011 earthquake and tsunami.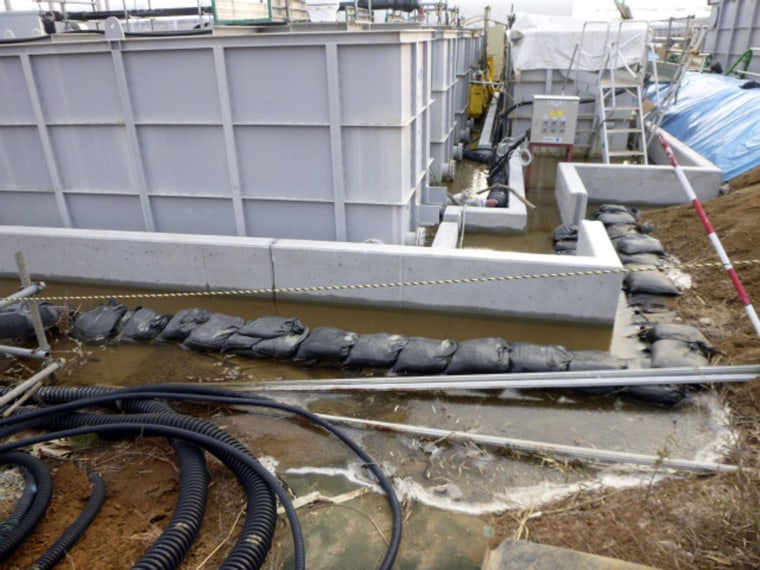 A valve had remained open by mistake and sent too much contaminated water into a separate holding area at the plant some 130 miles north of Tokyo, TEPCO added.
"We apologize for worrying the public with such a leak," TEPCO spokesman Masayuki Ono told reporters Thursday, adding that it was unlikely that the water had spilled into the nearby sea because there were no waterways leading that way.
Radioactive substances measuring 230 million becquerels per liter, including the radioactive isotope strontium 90, were discovered in the ground nearby. The legal limit for releasing strontium 90 into the ocean is 30 becquerels per liter.
The valves have since been shut and TEPCO is currently extracting the contaminated soil from the plant that suffered three nuclear meltdowns after the quake and tsunami, the company said.
The utility has been harshly criticized for its response to those meltdowns following the quake and tsunami. Last week, a nuclear regulatory official said Tepco delayed release of record-high measurements of strontium-90 in groundwater despite repeated requests by the regulator.
Henry Austin reported from London. Reuters contributed to this report.