WASHINGTON — The U.S. is expected to impose its most aggressive sanctions yet on Russian oligarchs Friday, likely targeting people with ties to Russian President Vladimir Putin, according to three U.S. officials.
The officials did not provide names of any of the targeted individuals or the number. One former senior U.S. intelligence official said, "Some of the names will be very familiar, but they may not be the right names."
President Donald Trump said Tuesday that "no one has been tougher on Russia," but the administration has faced criticism for not imposing sanctions against Russian oligarchs sooner.
One U.S. official noted that the delay in initiating sanctions against the oligarchs responsible for meddling in the 2016 U.S. election has muted their effect. He said that the oligarchs have had a year to restructure their U.S. holdings. "They had to know these were coming," he said.
"Some of the names will be very familiar, but they may not be the right names."
The sanctions process is laborious and often takes weeks but decisions as to who would be on the list were made in the last few days, said one U.S. official. The intelligence community played a role in identifying the targets.
The administration compiled and released a "naming and shaming" list of nearly 100 Russian oligarchs in January under a 2017 law called CAATSA that allows retribution for Russian interference in the election and Russian actions in Ukraine and Syria. The individuals to be sanctioned Friday were identified under CAATSA, but may be sanctioned under a different authority, said one official.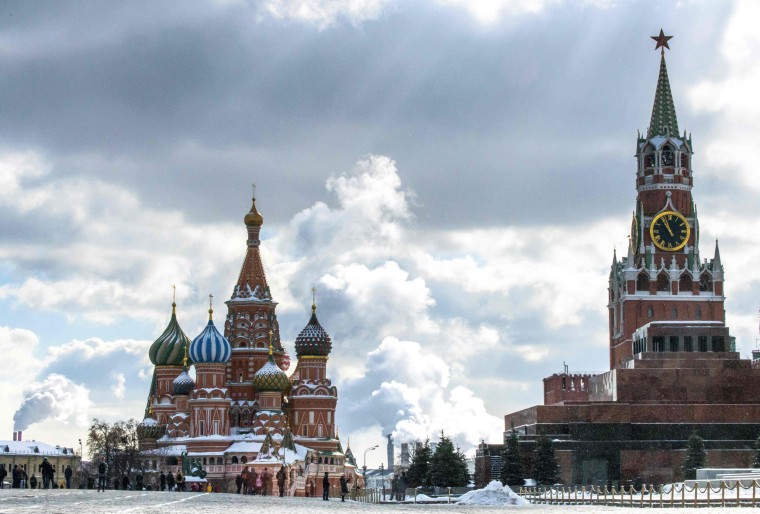 In March, following special counsel Robert Mueller's indictment of 13 Russians, the U.S. imposed sanctions on 19 people and a number of Russian organizations, including intelligence services, for past cyber intrusions.
Earlier this week, former Acting CIA Director John McLaughlin told NBC News that sanctions "on Putin's inner circle, the dozen or so wealthy oligarchs who park money and real estate in the West," would hurt Russia more than the just-announced expulsion of dozens of Russian diplomats.