Tens of thousands of Syrians are fleeing an unfolding humanitarian catastrophe in Aleppo, Syria, opposition and rights groups said Friday - warning that the city may fall under a government siege.
At least 15,000 people have already fled the city, the United Nations said, with tens of thousands more reportedly trying to reach the Turkish border.
The Syrian opposition coalition - the High Negotiations Committee - put the number at 40,000. The Turkish government said 70,000 people in camps north of the city were moving toward its border, according to The Associated Press.
Russia, which joined the conflict to aid Syrian President Bashar Assad in September, has in recent days intensified aerial attacks on the city, which is split between government and rebel control and was Syria's commercial hub before war broke out in 2011.
Related: Starving Syrian Children Living on Lies — and Little Else
"The situation in Aleppo is a humanitarian catastrophe," HNC spokesman Salem Al-Meslet said in a statement Friday. "The international community must take urgent, concrete steps to address it."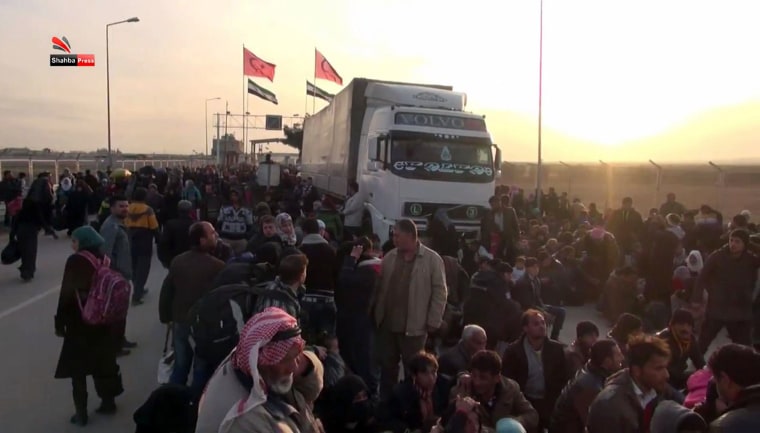 Taking Aleppo would represent the biggest strategic prize for the government of Syrian President Bashar Assad in a war that has claimed 250,000 million lives and forced 11 million people to flee their homes.
The Russian bombardment coincided this week with Syrian allies Lebanon and Iran encircling the countryside to the north and cutting the city's supply route, according to Reuters.
The Turkish government, which has suffered a breakdown in relations with Moscow in recent months, said it suspected the aim of the offensive was to starve the city's population into submission, Reuters reported.
"Innocent civilians are running for their lives," said David Evans, regional program director for the Mercy Corps humanitarian group. "Right now, we are seeing tens of thousands of people make their way to the border with Turkey."
Mercy Corps supply line into the city has been cut and Evans said in a statement Thursday that "it feels like a siege of Aleppo is about to begin."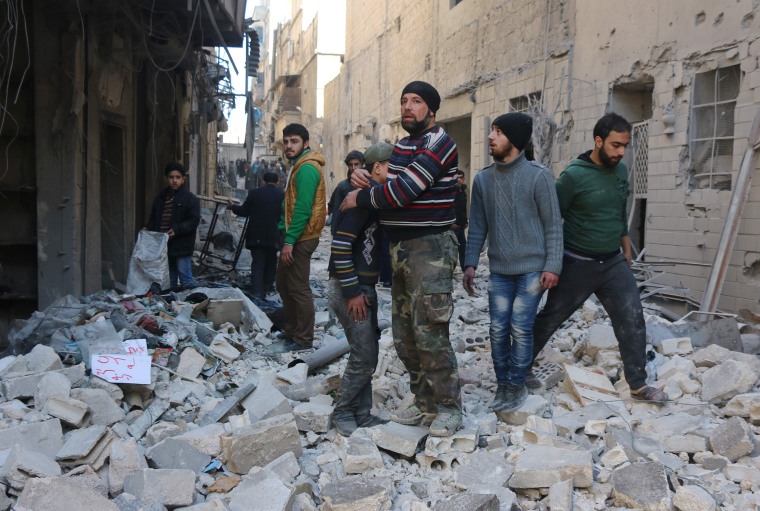 Russia said on Thursday that it suspected Turkey of preparing a military incursion into Syria.
As well as the humanitarian fallout, the bombardment helped torpedo peace talks scheduled in Geneva this week.
U.N. envoy Staffan de Mistura announced late Wednesday the talks were on hold, saying there was "more work to be done" before they would resume.
Secretary of State John Kerry, however, was less diplomatic in his language, castigating Russia for bombing civilian targets and tying Moscow's actions to the breakdown of the summit.
The U.S. has been leading a bombing coalition against ISIS, which is separate to the patchwork of rebel forces in the country's west and controls parts of Syria's east.